How Ngāti Awa bought an iconic tourism business in Eastern Bay of Plenty and its plans to make the boat tours more Māori than ever.
Published: Monday, 13 November 2017 | Rāhina, 13 Whiringa ā-rangi, 2017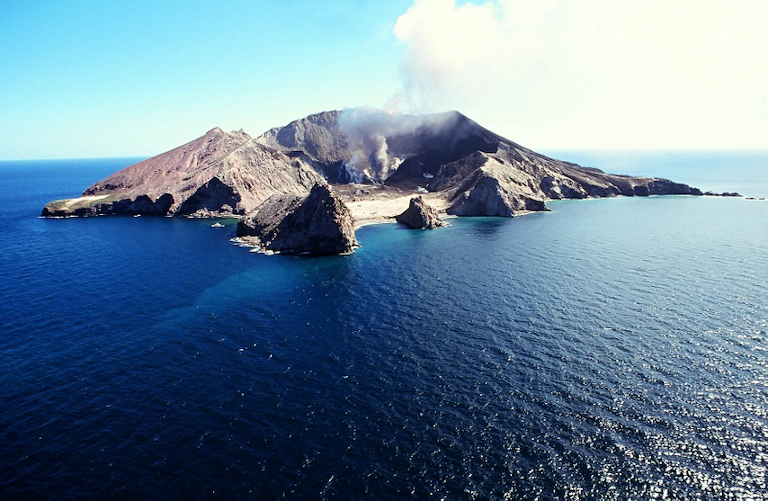 The rugged edges of White Island become clearer and clearer as waves lick the shiny hull of the new luxury 48 passenger launch, guiding it out to sea.
Steering the waka, the captain tells rich tales of the land and sea, of ancient Māori love affairs and quarrels, and of the active marine volcano itself, known to Māori as Whakaari.
That is the vision for White Island Tours, under the new leadership of local iwi Te Rūnanga o Ngāti Awa, who took ownership of the tourism business in May 2017.
Ngāti Awa Group Holdings chief executive Geoff Hamilton says the iwi is so pleased to take over White Island Tours, and it will bring more cultural authenticity to the trips.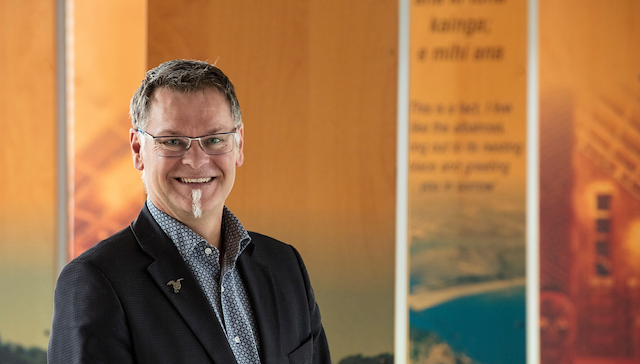 "This is the jewel of Whakatāne, and there is so much culture and history here in the Eastern Bay of Plenty," he says.
"We are on the path to changing the presentation of the tours to include traditional Māori stories and history, but we need to work with our kaumātua first."
For more than 25 years, White Island Tours has been an iconic tourism business in Eastern Bay of Plenty, today boasting four vessels, a motel, small village and café.
The business took 18,000 passengers for tours to Whakaari/White Island and Moutohorā/Whale Island in the 2016/2017 year.
Mr Hamilton says the iwi is taking its time to learn the business and develop strategies to bring an authentic Ngāti Awa flavour to the tours.
"We are working with our kaumātua to guide us on which stories to tell about our rohe because we need to make sure we get it right."
Ngāti Awa is all about getting it right, having taken an entire year to scope out the deal before going ahead with it. The Māori Business Growth Support team at Te Puni Kōkiri worked with them to analyse the risks and long-term viability of the business.
Senior Advisor Business Growth Martin Mariassouce says iwi are naturally cautious about where they spend money.
"Iwi do not usually want to take big financial risks, because they have a lot of whānau and beneficiaries they are accountable to," Mr Mariassouce says.
"When the opportunity came up for Ngāti Awa to buy White Island Tours, we were able to help them work out whether it was a good idea, and support them to do it."
Māori Business Growth Support helped the rūnanga to understand the risks within the business, forecast its performance and prepare supporting documentation for the Board to consider.
"For Ngāti Awa, it is not actually just a business. It is about who they are," he says.
"They were so pleased with the advice we were able to provide. The deal gives them leverage, and puts them in a really strong position both in tourism and in their rohe more generally."
Mr Hamilton says the support from Te Puni Kōkiri was enormous.
"It means the decisions we make are really robust when we present to our boards and our rūnanga which is so important, because we need to protect our assets for our people, and our grandchildren," Mr Hamilton says.
The Māori Business Growth Support is working around the country to help whānau, hapū and iwi businesses to establish themselves and grow.
Click here to learn more about the help that is available to you at Te Puni Kōkiri.
Ends.