Inspired by a legacy left by her parents, Maia (Maizy) Te Koha (Ngāti Porou, Ngāpuhi, Ngāti Tamaterā) is embarking on her own journey in the Public Sector as a Policy Advisor at Te Puni Kōkiri.
Published: Friday, 14 August 2020 | Rāmere, 14 Hereturikōkā, 2020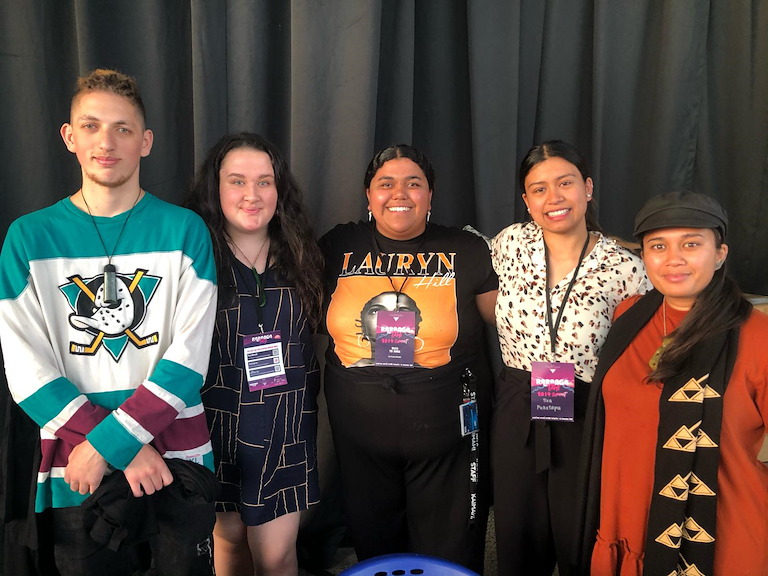 "Growing up as a Te Puni Kōkiri kid whose parents worked for the Ministry for a number of years, I've always known the warmth and inviting environment of Te Puni Kōkiri.
"Now, working for the organisation myself, I have a better understanding of the work we do here and feel immensely proud," says Maia.
Her stepping-stone journey from an intern, through to fixed-term employment as she completed her university studies, and now as a full-time employee demonstrates the organisation's commitment to nurturing the growth and development of work force.
A key priority for Te Puni Kōkiri is the inclusion of rangatahi perspectives and advice in policy discussions. It enables rangatahi Māori, like Maia to participate, influence, and lead policy discussions as well as encourages them to shape their desired future.
"Rangatahi success looks like rangatahi not being merely 'a voice in decision making' but having a seat at the decision-making table," Maia says proudly.
"By focussing on the aspects that are unique to rangatahi Māori and supporting and valuing the rangatahi Māori identity, there is a greater opportunity to cultivate strong leaders ready to lead whānau, hapū and iwi into tomorrow."
Applications for the Summer Intern Programme at Te Puni Kōkiri are open from Thursday 30 July to Monday 31 August. If you are passionate about Māori development and want to contribute to kaupapa that will support whānau, hapū and iwi throughout Aotearoa, you can find out more information about the intern programme here.