Insights gained from working with Māori communities in the fight against COVID-19 are now aiding their recovery from Cyclone Gabrielle.
Published: Wednesday, 5 April 2023 | Rāapa, 05 Paengawhāwhā, 2023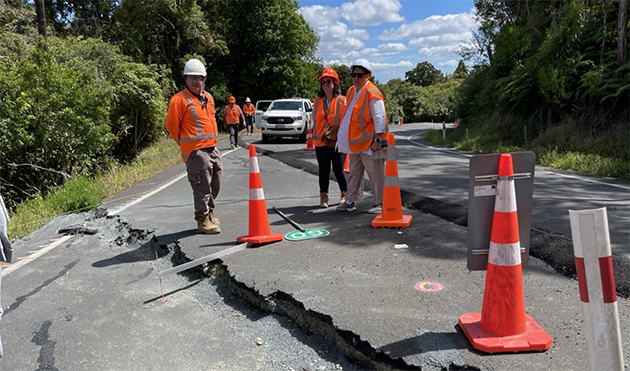 From 2021 to 2022, the Government's Māori Communities COVID-19 Fund (MCCF) saw $129 million rapidly distributed to help vulnerable communities by partnering with iwi and Māori-led organisations.
More than 250 projects and 166 kaitono were part of the push to accelerate Māori vaccination rates and build community resilience.
By focusing on Māori-led and whānau-centred approaches, firm relationships and systems were built that are now supporting the recovery from Cyclone Gabrielle which devastated parts of the North Island with flooding and silt in February.
Based in the Far North, Māori Wardens Regional Co-ordinator Hoana Leef says the MCCF helped whānau - especially in isolated areas - develop their capacity, resilience, "and come up with some really innovative ways to get mobilised".
It also enabled wardens to step-up their operations.
"The wardens have been very busy supporting whānau through these floods and cyclones," says Hoana.
"It has helped kaitono put in place processes and plans to support the immediate needs of whānau."
Te Hiku Iwi Development Trust Chief Executive Carol Berghan said the MCCF helped the organisation provide training to community leaders to prepare for future emergencies.
Rōpu Māori were supported to align with government agencies who use the same response framework. 
"I think the way we respond as a community is critical to any solution moving forward and is a good example of how this can work well."
In Tamaki Makaurau, HTK Director & Senior Advisor - Business Growth and Advisory Team Pete Burgess explained the fund had helped to build the resilience of businesses, such as when mitigating the effects of COVID-19 lockdowns. 
"Last year, while supporting our pākihi Māori we were able to conduct risk assessments and continuity planning. 
"We even looked at natural disasters, so I believe, the fund was able to better prepare our businesses," Pete says.