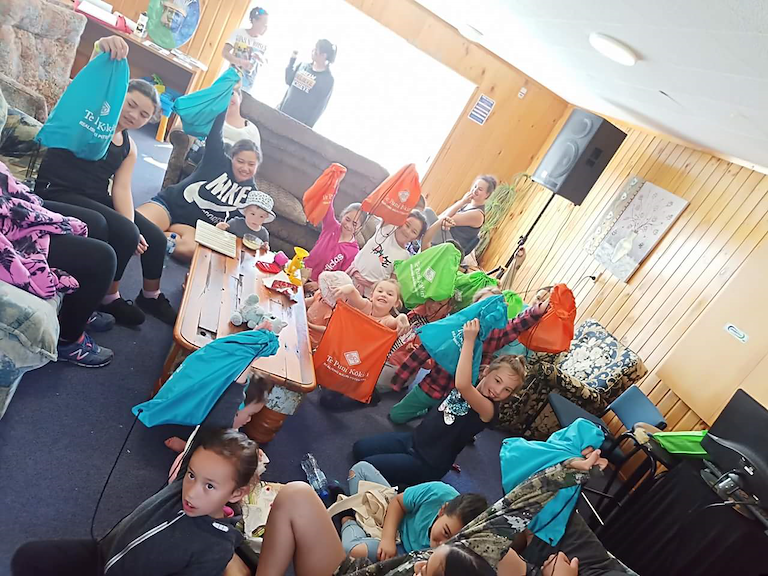 'If we help one wahine, we help their whānau'
Running in Rotorua this year. Running to stop the ongoing trauma following domestic violence or sexual abuse.
"We need more of these wānanga.  More for our whānau at a national level.  Ninety nine percent of these wāhine have made significant changes within themselves, to not only better their lives personally but also for their tamariki.  The holistic approach is the way to go! 
Thank you so much Te Puni Kōkiri for the tautoko and believing in myself and my whānau to facilitate this kaupapa.  If we help one wahine, we help their whānau and over time we help their community.  I know this to be true because I am living proof of it," says Kahira Rata-Olley, Facilitator of Running to Stop It.

Besides the wānanga, Kahira also facilitates (at her own cost) 'Cuppa and Kōrero' sessions twice a week, as well as one on one sessions for wāhine who contact her directly.

Earlier this year Te Puni Kōkiri funded Kahira to facilitate and deliver three wāhine wellness wānanga.  The wānanga are for wāhine victims and survivors of domestic violence and sexual abuse.

The second wellness wānanga was held last weekend 21-23 September 2018.  The wānanga are holistic in design, and specifically focused on assisting wāhine overcome their physical and emotional trauma. 
As part of the wellness focus, wāhine cooked, had mirimiri, explored expression through art works.  The holistic approach also enabled the wahine to reconnect with the taiao with walks in the forest, forge links - whakawhanaungatanga to help them overcome their physical and emotional trauma. 

At the wānanga, the wāhine are provided with tools, resources and knowledge to assist them in their daily lives (cooking, garden preparation) as well as looking forward to the future (goal setting). 

A tamariki programme was also included in the wānanga.  The tamariki programme engaged them while their mums were in their wānanga. 

Kevin Hollingsworth of Te Utuhina Manaakitanga also presented on the effects of Meth.  To enable participation and safety, the programme provided security and transport for the wāhine and their tamariki. 

"Running to Stop It is a great proactive exemplar led by the whānau, led by the community for the benefit of whānau and community.  Healing a generation of māmā and tamariki, an initiative that Te Puni Kōkiri is proud to support," says Rachel Jones, Te Puni Kōkiri Regional Manager.