Nestled around Parewahawaha Marae in Bulls is a community living in safe, warm and dry homes that were dreamed of 50 years ago when the marae was opened.
The whare include papakāinga that nurture the leaders of tomorrow and kaumātua flats that protect the treasures of today.
Published: Tuesday, 17 December 2019 | Rātū, 17 Hakihea, 2019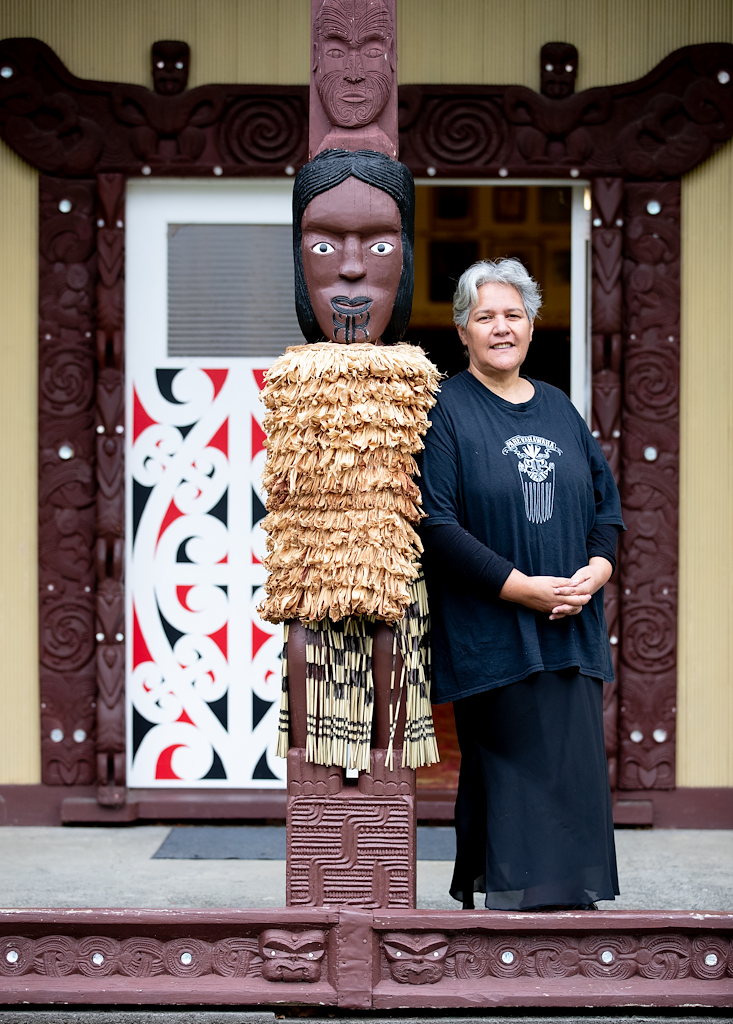 Realising housing dreams
"All our uncles and aunties of the time had a dream that one day there would be a place for kaumātua to come and live out their lives next to their marae. And their dream was a wonderful one," says Heneti Hammond, kaitiaki for the kaumātua flats.
"I just can't thank Te Puni Kōkiri enough and all the wonderful people that have been through the kaumātua flats to help us. It's been life changing for everybody".
Te Puni Kōkiri Māori Housing Network invested $1.851m over three years to repair 17 whare including kaumātua flats, whānau homes, and four home papakāinga.
"We got the call the funding had happened for the kaumātua flats, for the papakāinga. 'It's happening. We're gonna do it'. Well, I was too excited to be excited.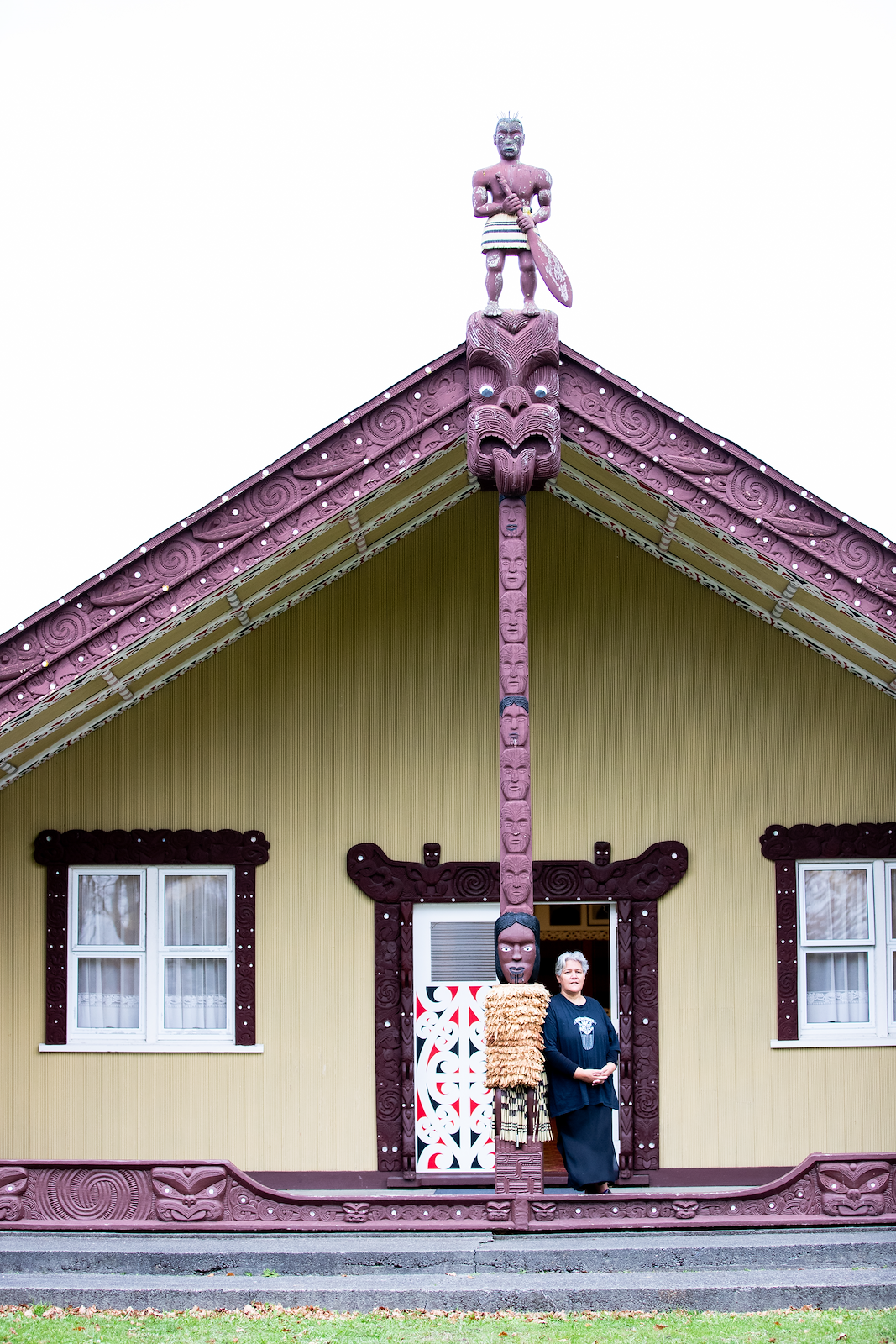 "They knocked down our toilets and our bathrooms... They knocked out our power systems and our sewerage… They knocked the ceiling out cause we were getting our roof done". 
The team managed to complete the job by winter so that kaumātua were back in their newly warm, safe and dry homes by the time temperatures dropped.
"It's completely changed our environment…This time last year everybody had the flu. This time? Ko au anake! [it's just me!]" laughs Heneti, "There are five kaumātua flats, each with a kaumātua sitting in front of their brand new heat pump heaters... Everybody's really happy".
Overcoming whakamā
Homes around the marae were also in need of serious attention. An assessment would determine which had the greatest need but as Kym Savage, Secretary of the marae committee explains, there was reluctance in the community.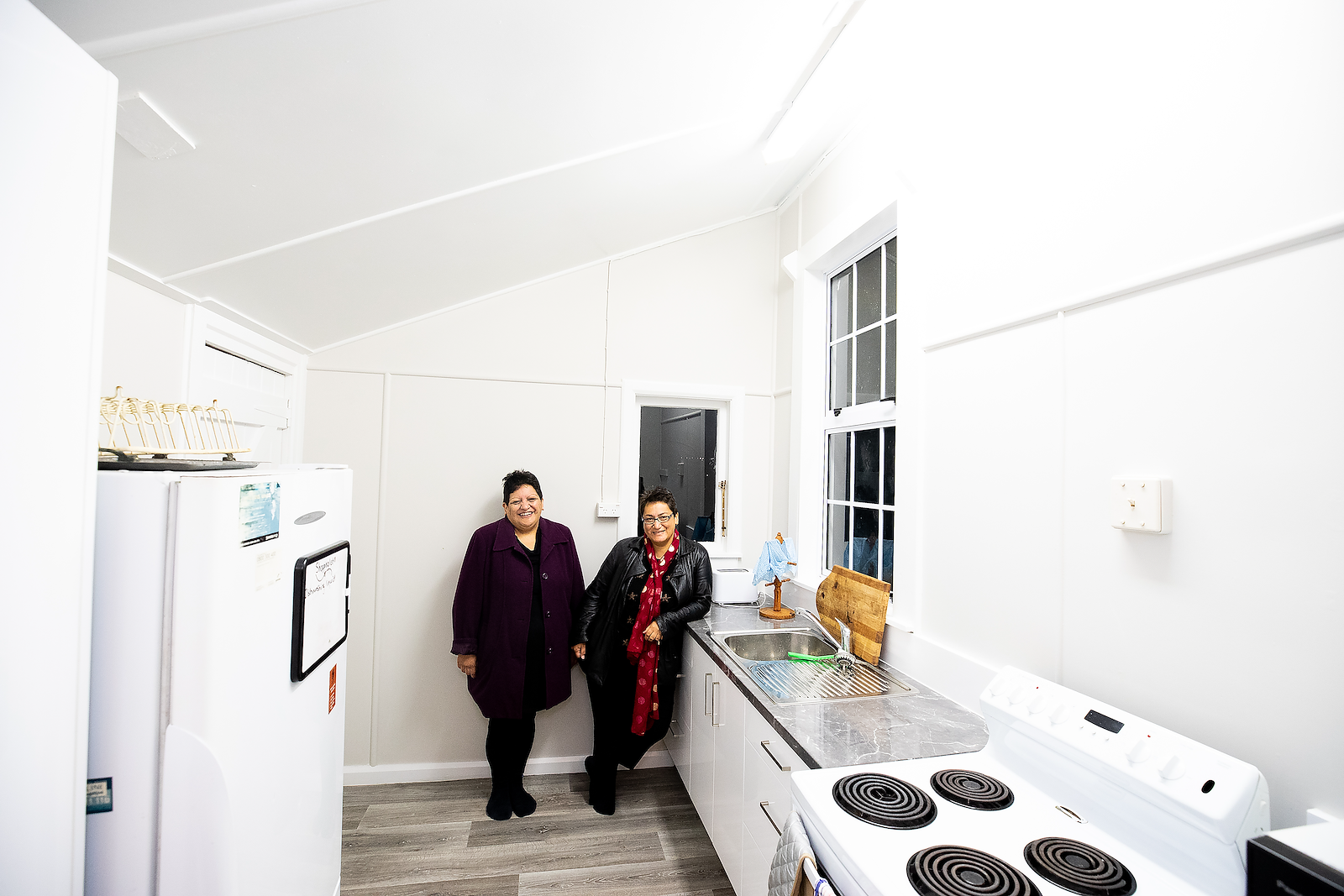 "Whānau were whakamā because a lot of them hadn't opened their doors to manaaki people, even whānau, because of the state of their homes. So they weren't that keen on having their houses assessed".
After whānau got to know the assessors and it was explained that it wasn't about judgement it was about a warmer, safer, healthier home, people settled says Kym.
"In the end it was quite alive with the assessors coming in and whānau welcoming them into their homes and together seeing what needed to be done".
Nā tōu rourou, nā tāku rourou 
A detailed report was provided to each whānau explaining the condition of their home, what needed to be done and how much it might cost. The information opened the door to productive partnerships between whānau and Te Puni Kōkiri with each side taking on responsibilities for getting the house warm, safe and dry. 
For example Kym's whānau homestead was built in the late 1890s. She and her whānau rewired the house, put in a new water tank, upgraded the bathroom, fixed warping doors and replaced flooring.
Meanwhile Te Puni Kōkiri replaced the entire roof, took out the chimney and replaced it with a heat pump and insulation, fixed leaks and put in a new kitchen.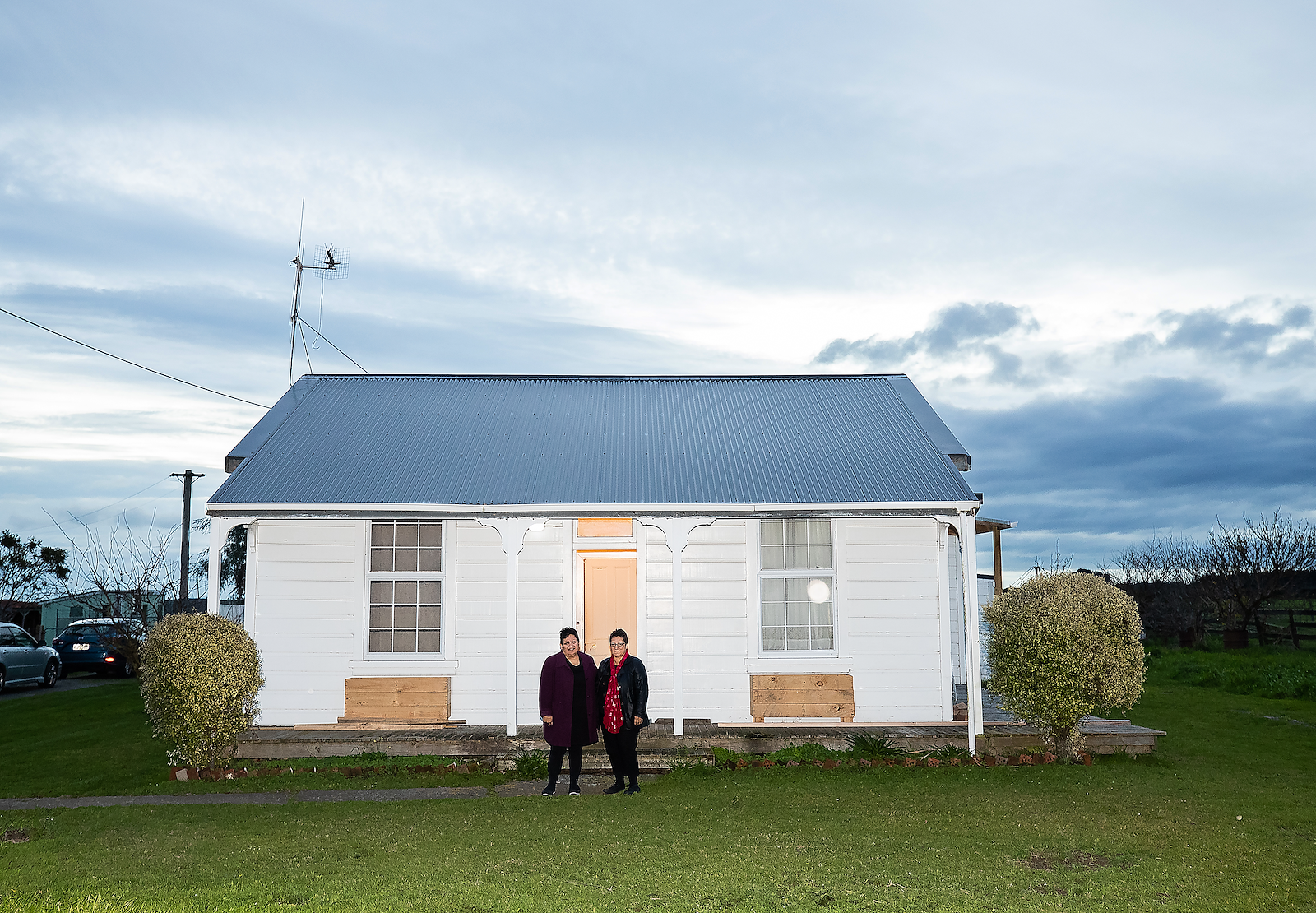 "One of the comments that some of our whānau made after it all… they felt they were able to receive their family home again. Which was huge," says Kym looking back on the journey for the community.
Heneti agrees, whether it was work on the houses, the kaumātua flats or papakāinga development the community spirit has been reignited.
"It's brought the family together. And anything that brings the family together is all good by me. That's what we're in the business of I believe, bringing our whānau back to the marae and back home".