Myra Clarke is warm, dry and safe living in her small two bedroom Invercargill home thanks to improvements from the Te Puni Kōkiri Māori Housing Network and local provider, Awarua Synergy.
Published: Wednesday, 14 August 2019 | Rāapa, 14 Hereturikōkā, 2019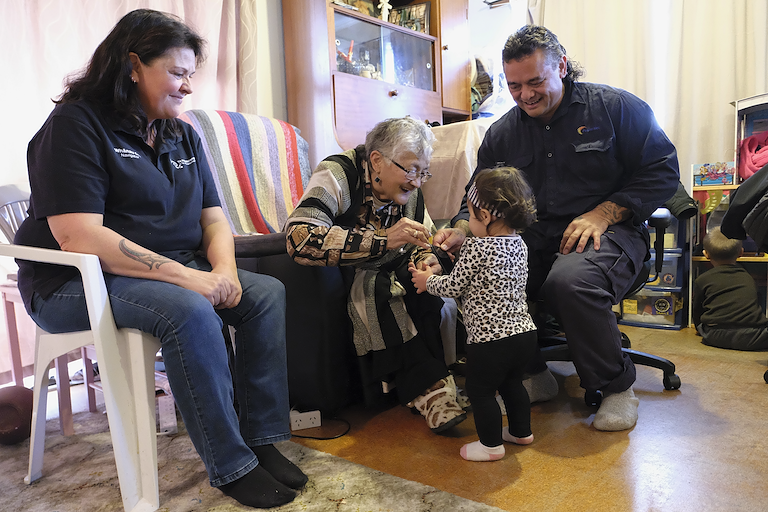 While this is a major and welcomed change for 73-year-old Myra (Ngāti Hine), the impact has been felt just as significantly throughout her whānau which includes five children, 17 mokopuna and 11 great-mokopuna.
"We know that she's warm and we're not worrying about the gas heater or her electricity bill or that she's leaving the oven door open and things like that – she's nice and toasty and warm – that's the best!" says daughter-in-law Janette Clarke (Kai Tahu, Kāti Māmoe, Waitaha).
Janette's husband Joe Clarke (Ngāpuhi, Waikato-Tainui), Myra's second eldest son, agrees saying it's absolutely fantastic.
"It's given mum the independence to still be living by herself and just knowing that she is warm in winter. It's very, very good for mum especially with her rheumatoid arthritis and the disabilities that she has."
Myra was suppported by Te Puni Kōkiri provider Awarua Synergy to access the programme and have the improvements carried out on her home which included roof and under-floor insulation and an energy efficient heat pump installed.
"Awarua Synergy were really amazing from the time it started to the time of finishing the mahi," says Joe. "It was very easy and quick – ideal."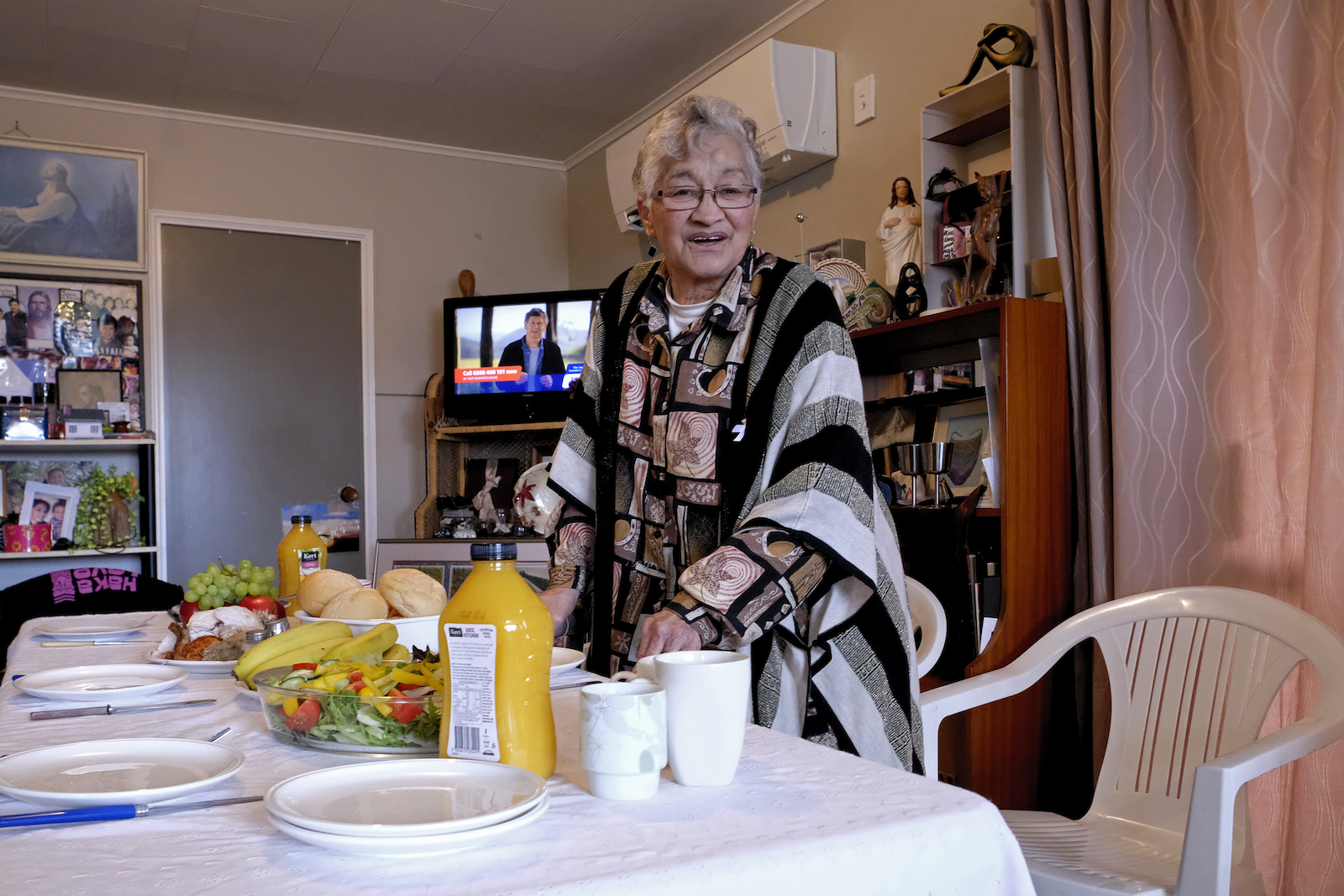 For Myra the small sturdy home that she and her late husband Richard (Waikato-Tainui) bought 30 years ago holds a special place in her heart. They purchased it and then sold it to their daughter so they could help her to own her own home. It was only about three years ago that Myra bought it back, put it in a whānau trust for the next generations and set about making it a home for herself.
"Dad planted the trees, some of his tools are still in the shed today and some of the stuff he gathered is still underneath the house, so there's those memories of my dad – one of the reasons why it's important for my mum to be here," says Joe.
Myra is a well-respected stalwart of the Māori community in Murihiku having moved there 53 years ago from Motatau in the Bay of Islands. She has had a long and diverse career in education, both as a teacher and trainer, and remains a staunch and resolute advocate for Te Reo Māori me ona tikanga.
"For me the whole journey took about 8 months – it was positive and educational," says Myra.  "They had people from the council talking about resource consents and permits – they tell you all those sorts of things."
Myra also received great support from Whānau Ora Navigators who picked her up and took her to the workshops and then ran her home again.
"They had a big input into helping keep me safe during this journey – it's not just about warming the house, but it's making sure that we understand the process and the language – to explain things I didn't know. It was a whole journey," she says.
"My whānau was very worried. But now, not having to turn the gas heater on or having to carry the gas bottles in – its been a blessing to have the heat pump and the house insulated. You walk in to the house – tino mahana! It feels so good and happier," says Myra.
Myra would often get chest infections and the cold and dampness would affect her arthritis. At times she would rise at 4am so she could take her medication to give it time to kick in before she could face the cold in the house.
"The difference it's made – you walk in now and you can tell its insulated without even the heat pump on. We come in and the kids will run round and you don't have to tell them to put their socks on because the floor's really cold – the whare's warm," says Janette.
"In fact, the only complaint we have now is that it gets too darn hot in here – so we're up and down opening the window  –  thats a good complaint to have though!"