Five new emergency and transitional homes in Taumarunui are ready to welcome whānau who need a chance to find their feet again.
Published: Monday, 18 January 2021 | Rāhina, 18 Kohitātea, 2021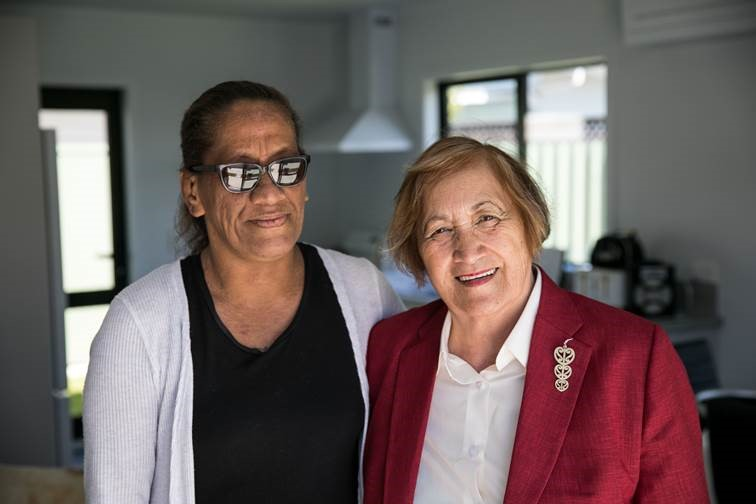 "These warm, safe, dry units will provide short-term accommodation for whānau who need it the most" says Christine Brears, Tumuaki of the Taumarunui Kōkiri Community Trust, who has lead the community development project.
"Lifting people to a place where change can occur. That's our driver", says Christine, "While whānau are staying with us, we help them to find more stable accommodation and support them through our Whānau Ora services in health, budgeting, education and training."
Maria Harris is someone who has been helped into one of the homes. She cried when she arrived.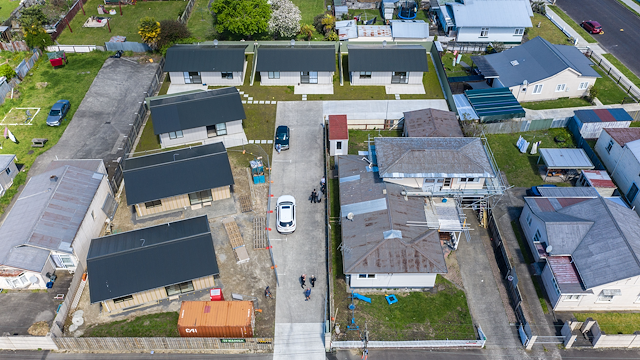 "Coming from where I was, to sitting in here, I was overwhelmed and thankful" she says.
"The best thing about it? Not being out there in the cold. And having somewhere I can come home to and bring my grandson. He sleeps well here. We both do".
In the short time she has been in the home Maria says her stress has gone. She no longer has to worry about where she will sleep or eat.
"I'm all for it being short term because there are other people out there who could do with this. It gives me the incentive to look for somewhere I can call my own". 
A long-term lack of employment in the region drove people out of town looking for work and a legacy of sub-standard houses in need of repair or replacement was left behind.
The new two-bedroom homes will help ease a housing shortage and provide people with much needed support. The whare are the first newly built affordable rental homes in Taumarunui in years.
They are part of a total Te Puni Kōkiri investment of almost $3 million from the Community Development Investment Programme. The investment also supports the Trust to deliver essential home repairs, home maintenance and financial capability programmes for whānau.
The Ruapehu District Council contributed to the project by providing the land for the houses through a low tender and the Trust itself contributed land and funding as well.
"We all had the same vision," says Christine, "A nice property, a good look for the community but more importantly more housing for the families who need them".
The emergency and transitional homes create a transformative platform to help whānau Māori get on track to achieve their wider aspirations for health, education and employment.
The first units were opened at a community celebration in August 2020 and the final homes were completed in November 2020.
Watch the video to find out more about this kaupapa https://youtu.be/WJ2cWezhP6U.