Every morning, Brenda Tahi wakes up in the valley of Ruatāhuna, and pours herself a hot cup of lime and honey sourced from the pristine Te Urewera forest that surrounds her home.
Published: Tuesday, 26 June 2018 | Rātū, 26 Pipiri, 2018
"Just like when any other person would have a cup of tea or coffee, I'm having a nice honey and lime," she chuckles.
"I'll stir in a spoonful of tāwari honey or the rewarewa honey, which is just as good if not better than, Mānuka, I reckon. It keeps you in good health!"
The honey Brenda drinks every day comes from a local business she leads, called Manawa Honey. Its range of forest honeys are on the shelves in about 150 stores around the country.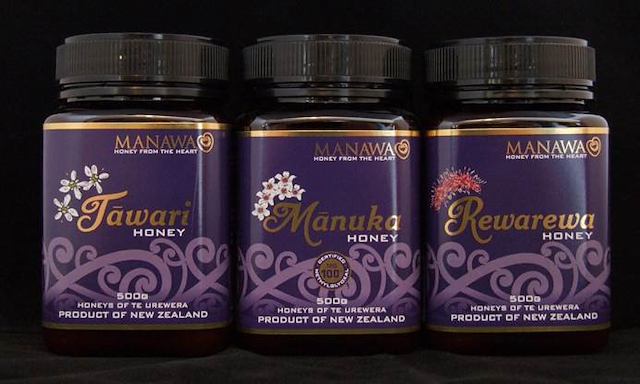 "Our honey is the best, it has the taste of Te Urewera and nowhere else can match that."
She says the forest is untouched - pure and natural – unlike busy urban or farming areas where other hives are located.
"The bees are away from pollution, they have an incredible foraging area and floral resources.
"That little bit of something else in Te Urewera makes our honey unforgettable," Brenda says.
Honey from the Heart
Manawa means 'heart' and refers to Ruatāhuna's location as Te Manawa-o-te-Ika-a-Māui – the Heart of Maui's Fish. It also refers to the care with which Manawa Honey brings its products from hive to the jar.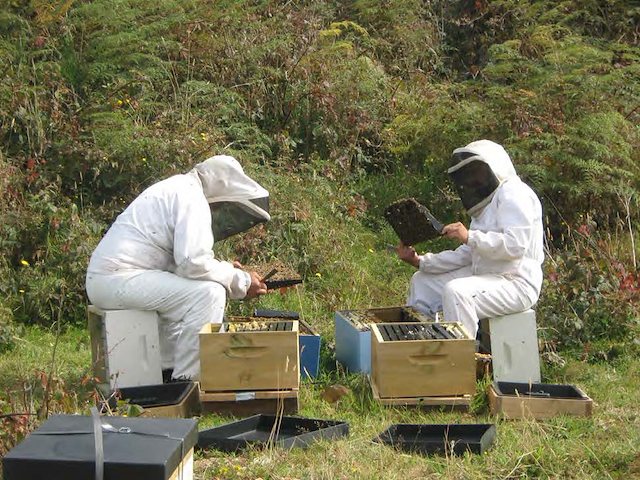 The business has about 1000 hives in different parts of Te Urewera, and the operation currently employs five beekeepers through the season between August and May. 

Brenda says the goal is to have 4000 hives within the next three to five years - then they would need about 20 beekeepers.

"We want to create more jobs for the people of Ruatāhuna, because there are no jobs here for them," she says.

"This honey business is really important to us. We need to get it commercially successful so that we have the capital to invest in developing other businesses in the area."

While honey production is the priority, there are ambitions to do far more on the land. Brenda has called on the support provided by Te Puni Kōkiri to break barriers and expand even further.


"Not everyone wants to be a beekeeper"
Manawa Honey was founded by the Tūhoe Tuawhenua Trust, a land-based trust with 9,000 hectares of bush-clad whenua around Ruatāhuna valley.
Brenda is also the Executive Trustee of this Trust, and she says it has plans to expand its business over time. It is looking into other potential land uses such as growing indigenous woodlots, tourism and mānuka farming.
"Not everyone wants to be a beekeeper. This is about improving the lot of the Ruatāhuna people and giving them options."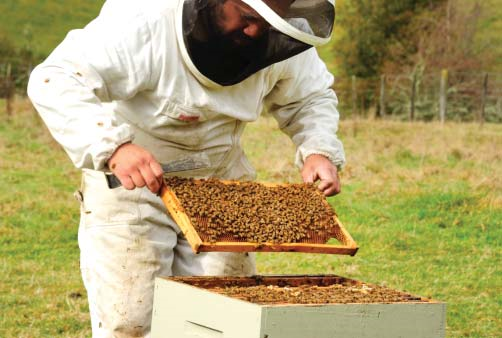 However, there is a catch - the land is difficult country covered in native forest, which makes it tough to get to.
"The reality is we can't actually reach our lands. We have got thousands of hectares in there, but no way of getting to it unless we build roads or fly a chopper in," she says.
Using helicopters and building roads are expensive, so the trust has secured funding from Te Puni Kōkiri to do feasibility studies to work out whether it is worth it.
The focus of TPK's revamped Whenua Māori programme in 2018 is to make changes to current services for Māori land, to get better support out there for Māori landowners.
This means empowering groups like the Tūhoe Tuawhenua Trust with the tools it needs to use more of its land, and to do more with it.


Decisions, decisions
For Brenda Tahi, the Tuawhenua Trustees and landowners, it can be overwhelming to think about big scale developments without the right decision tools.
Te Puni Kōkiri is assisting the trust with more than $200,000 towards a multipurpose feasibility study and business case.
Brenda says the study will help it to better inform and guide them to make commercial decisions about their whenua.
"We need to find out what the return would be for the various land uses and whether high cost access options such as roading and helicopters would be worthwhile.
"The funding helps us to consider all the different options to get us to a stage where we can make a decision."
Over the years, Te Puni Kōkiri has assisted the Trust from time to time dating back to its feasibility studies on beekeeping and possuming.
With the prosperity of local whānau at the forefront of Brenda and the trust's work, Manawa Honey is a business that is worth keeping an eye on.
Ends.