Bobbi Morice typifies Hinepreneur capability coaches around the motu who are providing Māori with advice and support and help build their personal, whānau and business wealth.
Published: Monday, 19 September 2016 | Rāhina, 19 Mahuru, 2016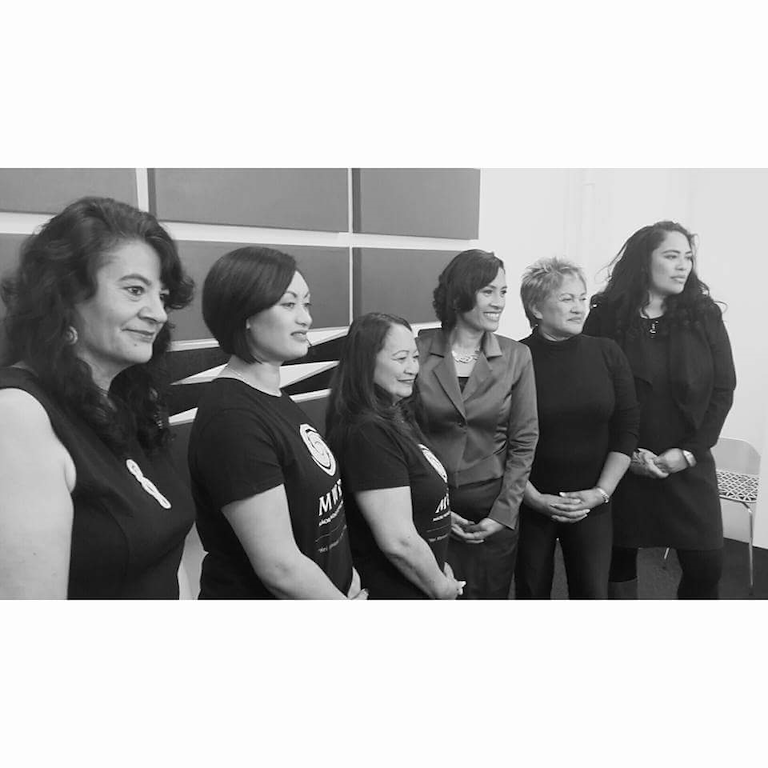 Trained as a capability coach by the Māori Women's Development Incorporation (MWDI), she is one of 13 Māori women graduates of the world's first indigenous international leadership coaching programme. 
There are Hineprenuer coaches located in seven regions: Te Taitokerau, Tāmaki Makaurau, Waikato, Tairawhiti, Taranaki/Manawatu, Te Whanganui a Tara and Te Waipounamu. 
  
"We wanted to add value to our own business and contribute to building local capacity," said MWDI chief executive Teresa Tepania-Ashton.   
 
"Our country is now richer for having a group of Māori women who are coaches and mentors to people in their own regions and communities." 
 
The training for MWDI was led by Rachel Petero, Ngāti Tamaoho, Ngāti Whawhakia who was driven by a personal mission to get more indigenous women into top roles in corporates and communities. 
 
Rachel returned home last year from Qatar to deliver the programme after 15 years abroad in the UK and Middle East.   
 
There she successfully led award winning talent, leadership and gender diversity transformation programmes for graduates, women and boards in a range of industries.  
 
She says it's now time to apply her knowledge at home to help Māori women realise their potential. 
 
"We are preparing this amazing pool of talent to step into board, community government, corporate, coaching and leadership roles in the next decade."  
 
By 2017 Rachel Petero aims to have 100 indigenous women - Māori, Pacific Island and Asian - trained in the coaching capability programme. 
 
The programme is internationally accredited and recognised by the International Coaching Federation.