A proud father says a new programme to connect Christchurch rangatahi with their Māoritanga helped his teenage daughter regain strength after her brother died.
Published: Wednesday, 15 November 2017 | Rāapa, 15 Whiringa ā-rangi, 2017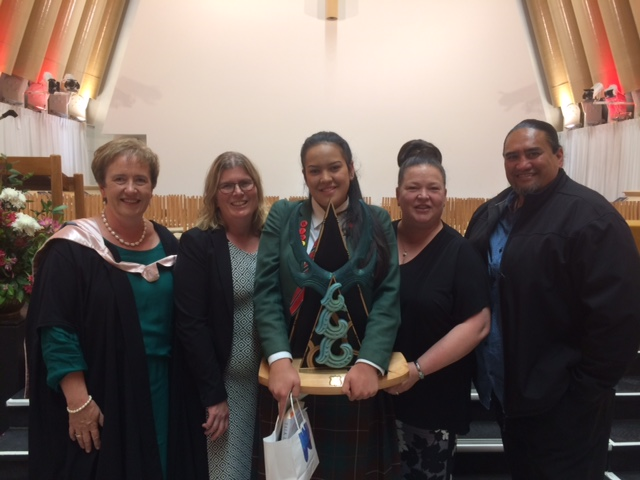 More than 140 rangatahi from schools across Eastern Christchurch have graduated from Te Ara Raukura and Manukura, two leadership programmes for Year 9 to Year 11 students.
Hēmi Te Hēmi says the programmes have had an incredible impact on his 15-year old daughter, Te Hinenga, a student at Avonside Girls High School.
"As a whānau, we suffered a significant loss last year when my eldest son took his life, which had a major impact on my youngest daughter and son," he says.
"My daughter has always been a strong and vocal wahine but that changed."
Hēmi says Te Hinenga started Te Ara Raukura last year and he has seen a huge change in her. She is regaining her spirit and has started learning te reo Māori.
"Being involved in kaupapa Māori, and the values that come from that, have made a big difference.
"Her identity is more important to her than ever before."
Te Ara Raukura supports rangatahi to build their leadership skills and to enhance the connection with their Māori culture, their reo Māori and their overall identity.
The programme is run by Ngāi Tūāhuriri and Te Tapuae o Rēhua, a Te Rūnanga o Ngāi Tahu collaboration with local tertiary providers to lift Māori education success.
Over the course of two-years, students attend a number of wānanga and noho together. They set goals for the future and are required to lead and carry out student activities at school.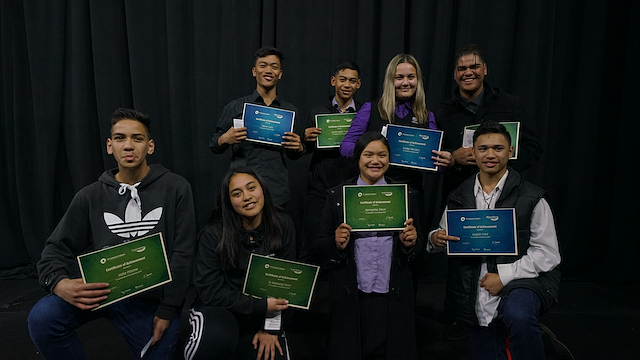 Hēmi says it is an amazing kaupapa and he has seen a change in many students.
"They find out who they are - that being Māori is a privilege. It is such a beautiful thing."
At the graduation ceremony last month, Te Tapuae o Rēhua kaihautu Dr Eruera Tarena gave a wero to the crowd.
"By the year 2030, a third of our student population, and therefore future workforce, will be Māori," he says.
"We need to prepare for a future where rangatahi will be our future makers and future shapers."
The initiative has received significant backing by Whānau Ora commissioning agency Te Pūtahitanga o Te Waipounamu, who support the kaupapa and invest in it.
Te Ara Raukura takes a whānau-centred approach by welcoming parents to attend the noho and events, strengthening the bonds between the school and home.
Te Pūtahitanga o Te Waipounamu Pouarahi Helen Leahy says its research showed there are a number of barriers for rangatahi to engage in leadership opportunities.
"The highlight of the approach is seeing the rangatahi grow in confidence as they are supported by their whānau, schools and leaders across Te Waipounamu," she says.
"The smile says it all. We believe in them and invest in them and they believe it too - that they can achieve their dreams and aspirations."
Hēmi Te Hēmi says his daughter had this year completed the next programme after Te Ara Raukura, known as Manukura, but not before receiving a huge accolade.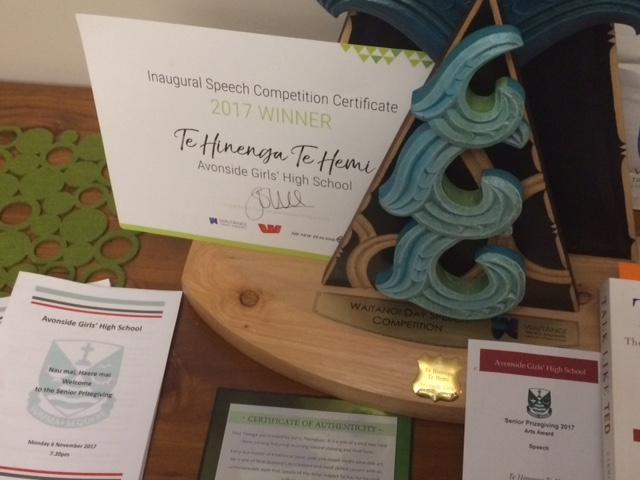 At her senior prize giving this week, she was presented with an award for winning a national speech competition about the Treaty of Waitangi.
"Te Hinenga just won a national competition for 'what does the treaty mean to me. It is a big deal, and it came with help from Te Ara Raukura," Hēmi says.
"Being Māori today is about being stronger and better and we can be trailblazers as our tupuna were."
"She is incredibly humble, and I feel very blessed having an amazing daughter."
Ends.