Since completing a Māori leadership programme, a remarkable group of rangatahi have become community volunteers, part time employees and university enrolled students. What inspired this standard of result? Whakapapa, whenua and community.
Published: Tuesday, 5 November 2019 | Rātū, 05 Whiringa ā-rangi, 2019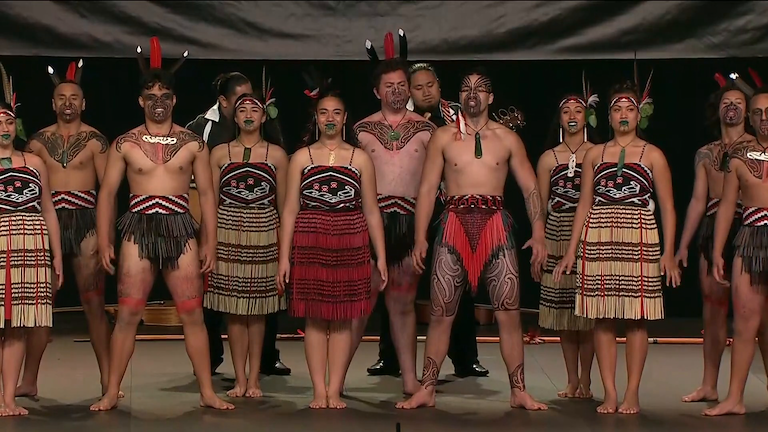 Over six months, Te Kura Kaupapa Māori o Hoani Waititi Marae students in West Auckland took part in a Rangatahi Māori Leadership Programme supported by Te Puni Kōkiri in 2018.
"By exploring connections to whakapapa, whenua and community the course aimed to build the students' identity and self-worth as young Māori," says Tumuaki of the kura, Hare Rua.
"Students learned how to use their minds, their heart, their voice and their ears to engage, collaborate and motivate others. As a result, they are now more confident in themselves".
The full benefits will emerge not just now but in the long term explains Oriana Rarere-Wilton, a Senior Advisor at Te Puni Kōkiri.
"The programme has supported rangatahi to become more confident, self-motivated leaders who will continue to be a great asset to their community.
"Who knows what they will lead for their whānau and community in the future?".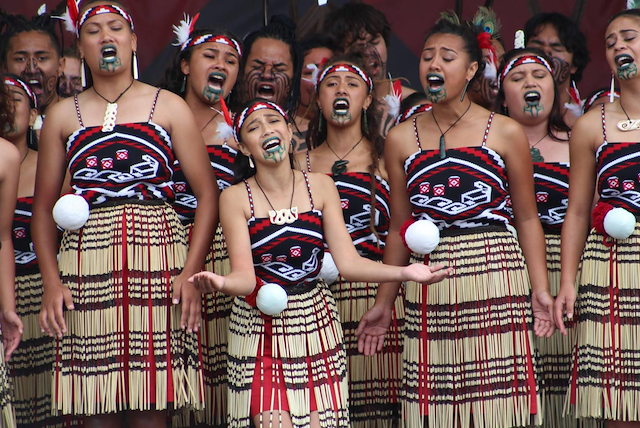 Connection key to confidence
The programme covered wānanga, mentoring, water safety and outdoor activities. It was delivered 100 per cent in te reo Māori so the kura students could continue their deep dive into mātauranga Māori while upholding te reo me ōna tikanga.
For example, during weekly water activities students were taught not only about water safety, but also the cultural significance and tikanga of water based activities.
"Students learnt historical knowledge of how our tupuna lived and provided for their whānau," says Hare. "By mastering these skills and reconnecting with traditions of tūpuna, students gained self-confidence and are validated in their identity as Māori".
The group travelled to swimming pools, rivers and beaches where they would delight in waka ama, fishing, eeling, collecting watercress, diving, surfing and cleaning waterways.
Hare says the course organisers worked hard to provide a safe sanctuary for students and whānau to think, grow and develop.
"A place of tino rangatiratanga, wairuatanga, manaakitanga and inclusiveness".
A whānau affair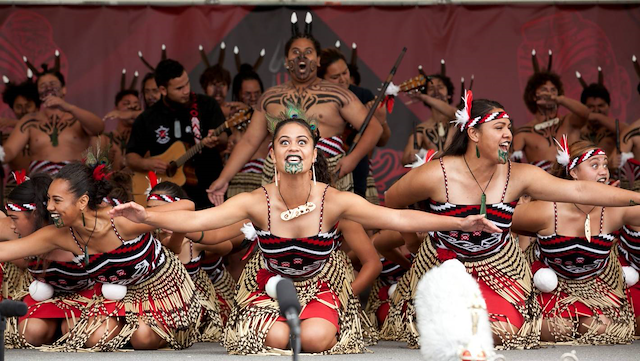 As well as supporting rangatahi the programme embraced whānau. Aunts, uncles, nannies, siblings and parents had opportunities to learn alongside their teenagers about health, wellbeing, education and leadership.
Hare was pleased to see the learning spread throughout the whānau.
"The programme was about supporting interdependence with each other, rather than independence," says Hare.
With the 2018 National Secondary Schools Kapa Haka Competition approaching, students were able to use their new time management skills to manage kura responsibilities in balance with other commitments including whānau expectations.
The tuakana programme was also a valuable opportunity for senior students to take on a leadership role and look out for their teina.
"Rangatahi have realised that serving as a leader is more than just holding a position or a title," says Hare.
Through the six-month course taiohi were always encouraged to reflect on and apply all they were learning to enhance their wellbeing now and in the future. Something that can be supported and enhanced by their whānau who will walk with them on their path to leadership.