A leading Māori health specialist Sir Mason Durie is praising what he is calling groundbreaking research into the impacts of urbanisation on Māori.
Published: Thursday, 16 November 2017 | Rāpare, 16 Whiringa ā-rangi, 2017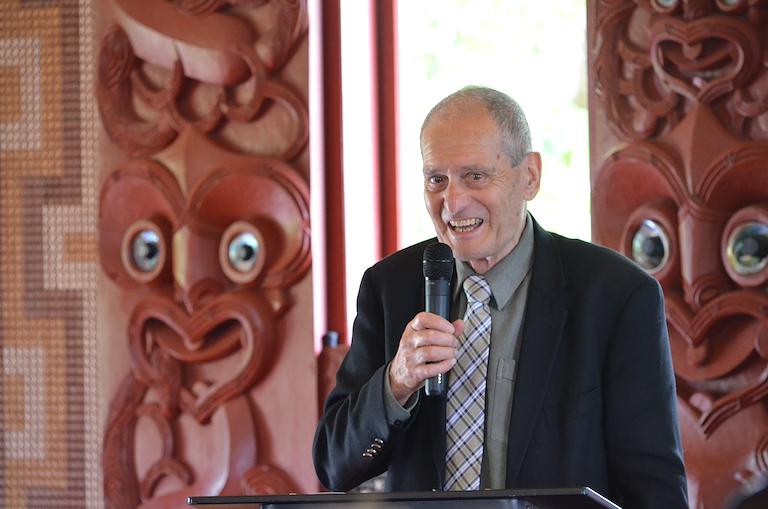 Whānau Ora provider Te Whānau o Waipareira has been delivering services to the west Auckland community for more than 30 years.
But to fully understand the future direction of this community, the organisation needed to look into its past and look at what worked well for the community and what didn't work well.
Eighteen months after that initial first step, on Monday, October 30, 2017 at Hoani Waititi Marae in Glen Eden, two publications were launched to fulfill that dream. The publications document the journey whānau made from rural New Zealand to the streets of west Aucklan and was launched by Wai-Research – the research arm of Waipareira.
Even the launch venue  Hoani Waititi Marae was a fitting launch pad.
Hoania Waititi is the first urban marae built in New Zealand and bears the name of a man of great learning.  Hoani Waititi is also viewed as the cultural and spiritual hub of west Auckland whānau and place of learning.
Waipareira CEO John Tamihere said this research and stories are "the most significant because the narrative is our whānau that are a part of this".
Māori health specialist Tā Mason Durie, a senior advisor on the study, said the research was groundbreaking.
 "This is not research on what went wrong but with what went right and to understand what enables whānau to flourish".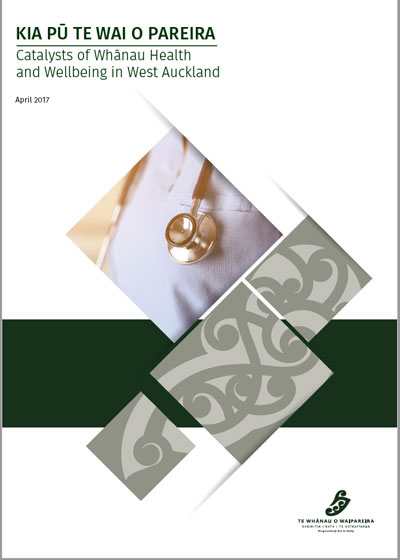 'Kia Pū te Wai o Pareira' started as an aspiration of the Waipareira Board to document the story of Waipareira, as such insight into the whakapapa of an organisation can provide the foresight in continuing to build further generations of flourishing whānau. It allows Waipareira to better understand what whānau did well and what whānau should continue to do. In 2015 this dream turned into reality when Wai-Research was granted funding by the Health Research Council to conduct an 18-month study to gather the stories of their West Auckland whānau.
Twenty four whānau spanning  generations participated in the study and provided rich narrative on the story of urbanization, the birth of Hoani Waititi, the genesis of Waipareira and the emergence of West Auckland Urban Māori.
They also helped to identify four key catalysts for health and wellbeing. The first catalyst, 'Aspirations', considers the desire by whānau to set and achieve long-term goals, to have confidence in the future and have a sense of control over their lives and environment. The second, 'Community', is in many ways an urban expression of traditional concepts. It ties into the notion of whānaungatanga and the idea that health concerns can be address through collective endeavor. The third, 'Leadership', highlights the value that key individuals can bring, both as voices for the community and drivers of positive change and the last, 'Culture', is a commonly known driver of Māori health outcomes, however, and within this context, it places particular emphasis on the cultural realities of urban Māori and the unique environment within which they sit.
 'Kia Pū te Wai o Pareira – Catalysts of Whānau Health and Wellbeing in West Auckland' is a research report that explores these four catalysts in depth and highlights the multiple ways in which Waipareira has initiated or supported these catalysts for health and wellbeing and what further mechanisms might be used to drive this success in future.
Ends.