Dozens of rangatahi will build positive futures thanks to a major government contract awarded to the Bros for Change charitable trust, which is supported by Whānau Ora commissioning agency Te Pūtahitanga o Te Waipounamu.
Published: Thursday, 4 March 2021 | Rāpare, 04 Poutūterangi, 2021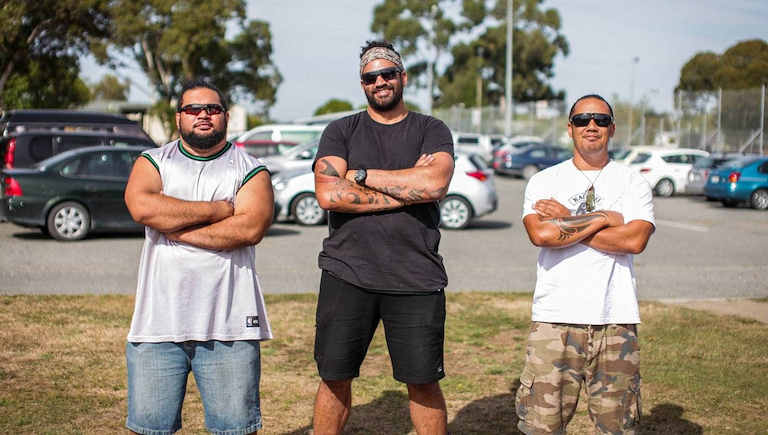 Bros for Change will use $1.55 million of funding from the Ministry of Business, Innovation and Employment to provide a 16-week leadership wānanga to 60 rangatahi over three years.
Minister Carmel Sepuloni said the Bros for Change programme is underpinned by extensive pastoral care and Māori principles such as te reo, kapa haka and performing arts, hauora (health and wellbeing), māra kai and mahinga kai (food cultivation and gardening), and regular meetings with participants' whānau.
Te Pūtahitanga o Te Waipounamu first connected with Bros for Change founder Jaye Pukepuke in 2014 when he participated in the Hot House event they held in September 2014, allowing him to develop business and community relationships and progress his vision for whānau transformation.
A former New Zealand Maori and New Zealand rugby league player Jaye developed Bros for Change to give young people self-esteem, self-awareness, self-respect and self-management to reach their full potential, regardless of their background, using a strong sense of culture and identity. It creates individual pathways so goal setting is realistic and achievable, such as a driver's license, apprenticeship training or becoming a member of a sports team.​
Te Pūtahitanga has continued to provide support because Bros for Change provides opportunities for whānau to participate meaningfully in their culture, connects them with the wider community and improves their health and wellbeing.
The commissioning model developed by Te Pūtahitanga o Te Waipounamu is motivated by a focus on whānau being self-determining; building on the strengths of whānau to do for themselves, to achieve outcomes that are meaningful and locally driven; and to enable collective mobilisation of the ideal, whānau rangatiratanga, whānau oranga.
Photo from left:  Rudolph Diaz, Jaye Pukepuke and Ben Murray.