The Government Inquiry into the response to the North Island Severe Weather Events is currently looking into the three major 2023 weather events: Cyclone Hale, Cyclone Gabrielle, and the heavy rainfall in Hawke's Bay, Northland, Auckland, Waikato, Tairāwhiti, Tararua, and Bay of Plenty.
Published: Friday, 27 October 2023 | Rāmere, 27 Whiringa ā-nuku, 2023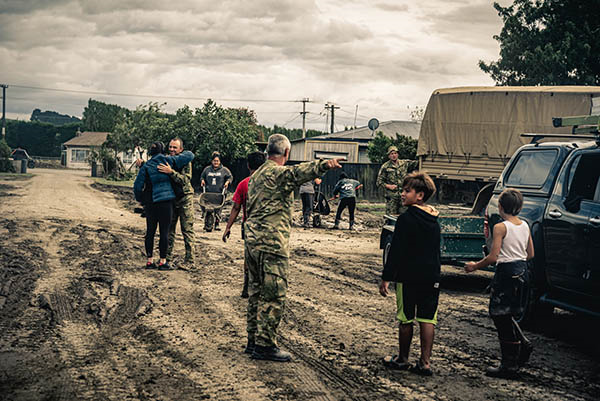 This Inquiry has been established under the Inquiries Act 2013 to look at the preparedness and response of a range of entities, including local and central government agencies.
We can expect more of these severe weather events. So, as a country, we need to prepare by learning from what has happened to ensure we are better prepared for future events. We need to make sure our emergency management system is fit for purpose and well prepared to respond.
Please share your experience
Some of the most powerful learnings can come from the people who have experienced the events first hand. You can share your experience directly through the Share to Prepare online submission tool which you can access here.
Along with the submission tool, on that page you can watch a short video from Sir Jerry Mateparae (GNZM QSO KStJ), Chair of the Inquiry, explaining why your experience is so important to the Panel. Also, read the easy guidance and translated versions of the submission tool and FAQs. If you're part of a community group, there's guidance on how you can gather feedback for your submission.
Deadline for submissions has been extended to 15 December 2023
You now have until 15 December to share your experience through the online submission tool.
A final report outlining the Panel's recommendations and findings will be presented to the Government at the end of March 2024.
Photo credit: New Zealand Defence Force.