Each year the Golden Shears competition, which is the largest shearing and wool handling event in the world, attracts competitors from all over the world all vying for the coveted Golden Shears title and Māori are among the best.
Published: Wednesday, 11 May 2016 | Rāapa, 11 Haratua, 2016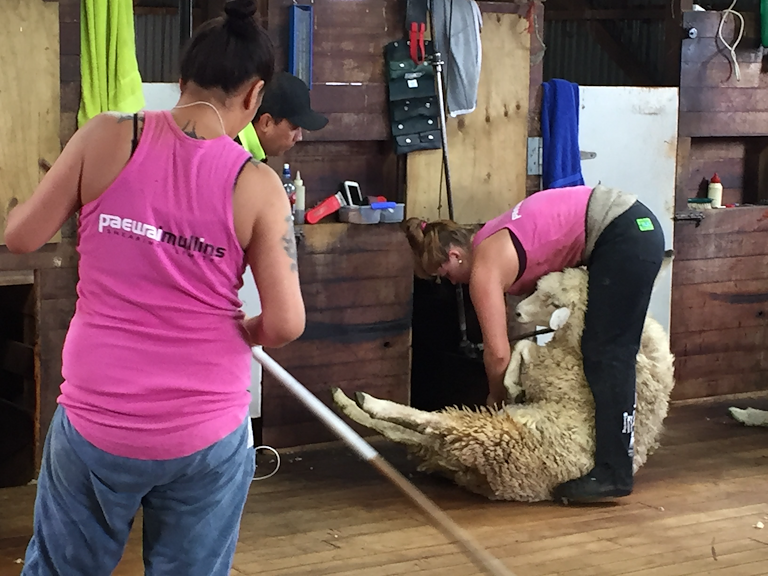 This year over 400 competitors tested their skills and talents against one another from novice to expert level.
"Golden Shears is now 56 years old, but the passion for the sport among Māori is still as strong now as it was when it first started," said Philip Morrison, President Golden Shears Committee.
The Golden Shears competition began in 1958 when a few members of the Wairarapa district Young Farmer's Club decided to organise a shearing competition.  The inaugural competition was held in 1961 and the interest was so great that the ARMY had to be called in to manage the crowds.
Over the years it has evolved to become the largest shearing and wool handling event in the world. It is also the ideal event to recruit skilled Māori shearers and temp them into working all over the world.
"It's no surprise that New Zealand has the best shearers in the world.  At the Golden Shears, they are all in one place, so it makes sense that farmers come from all over the world wanting to recruit talented hard-working shearers to work on their farms," said Morrison.
Today over a third of competitors are Māori and remain extremely successful throughout the competition as well as within the shearing world and wool industry.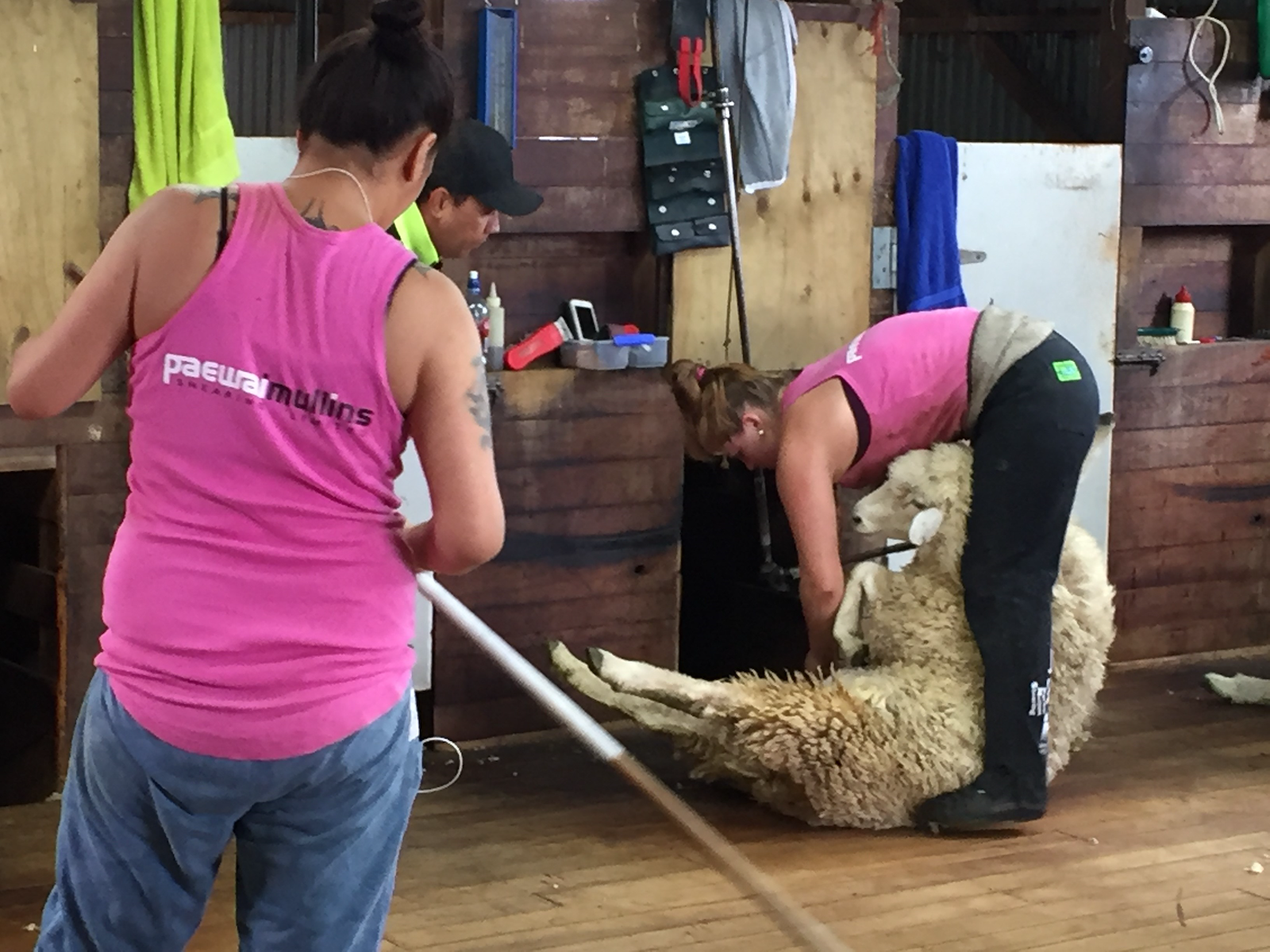 For Aria Mullins and her whānau the Golden Shears isn't only about competing.  It is a great environment for workers to learn, and also an ideal opportunity to engage with farmers and other wool industry businesses.
"Our whānau has been shearing for four generations and we've turned shearing into a whānau business. We all grew up in it so it made sense," said Mullins.  "In the beginning it was to supplement income and to provide employment.  It's also a great way to work as a whānau and to become whānau with those who work with us," said Mullins.
The Mullins whānau have been involved in Golden Shears for a couple of generations now. At first they used it as an opportunity to support and grow the skills of their workers, which it still does.  Now the whānau are actively involved in running the Golden Shears and the whānau business is also a sponsor.
"The biggest achievement is seeing our workers compete, excel and almost become 'rock stars' as they reach their goals," says Mullins.
Shearers today are experts in their skill, whether it's shearing, wool handling or pressing.  Really good, committed workers in the wool industry can work anywhere in the world where there are sheep.
"There are sheep in nearly every country in the world.  If you are committed to training, are disciplined and a good hard-working shearer, then you can earn $600-$700 a day," says Tuma Mullins, shearer and Instructor at Wool Systems (previously NZ Wool Board).
Tuma (Aria's brother) recently returned from shearing in Norway but has also shorn in Australia and the UK for many years.
"After being in the business for decades and now as an instructor I know that shearing can provide amazing opportunities for those willing to work hard.  New Zealand has the best shearers in the world and Māori are amongst the best," explained Tuma.
Tuma recalled a story when he was a young man that he was adamant he wasn't going to be a shearer.
"I bet dad that I would never be a shearer.  I wanted to be a Police Officer," laughed Tuma.
Tuma suggests that anyone thinking of starting a career in shearing, wool handling or pressing, should contact Wool Systems and look at the courses that are available.
Tuma admitted that he never made good on the bet with his dad.