The Porirua Whānau Centre has been looking after whānau for the last 23 years. One of six family centres in New Zealand, the Porirua Whānau Centre in Cannons Creek is a friendly, welcoming place. Chief Executive, Liz Kelly, describes it as a 'hub' for the community.
Published: Wednesday, 20 December 2017 | Rāapa, 20 Hakihea, 2017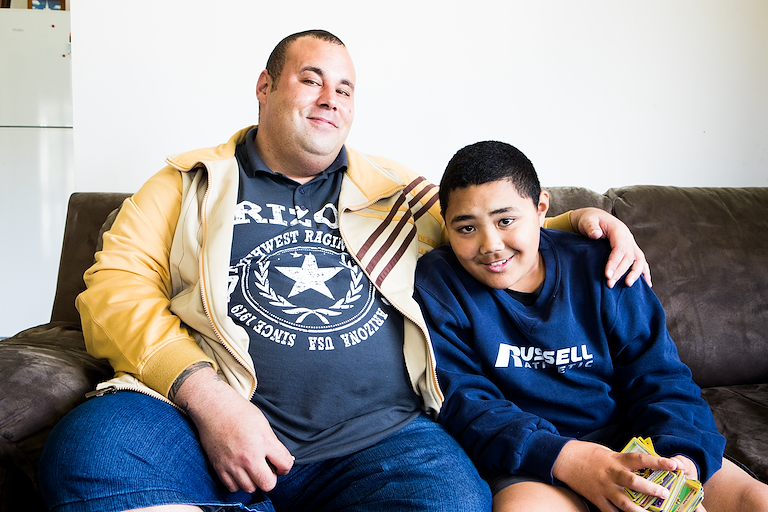 Demonstrating a commitment to help whānau into safe and secure homes, the Centre has broadened its role to also offer emergency accommodation, enabling whānau to have a fresh start in life.
"We provide support and services for babies, children and teens right through to seniors. If you need some friendly, caring support, no matter what your age, background or your ethnicity, you'll find it with us," says Liz.
"Nationally there is a shortage of social housing and Porirua is no different. The need for social housing has grown here, along with an increase in the number of vulnerable whānau who need safe and affordable accommodation," says Liz.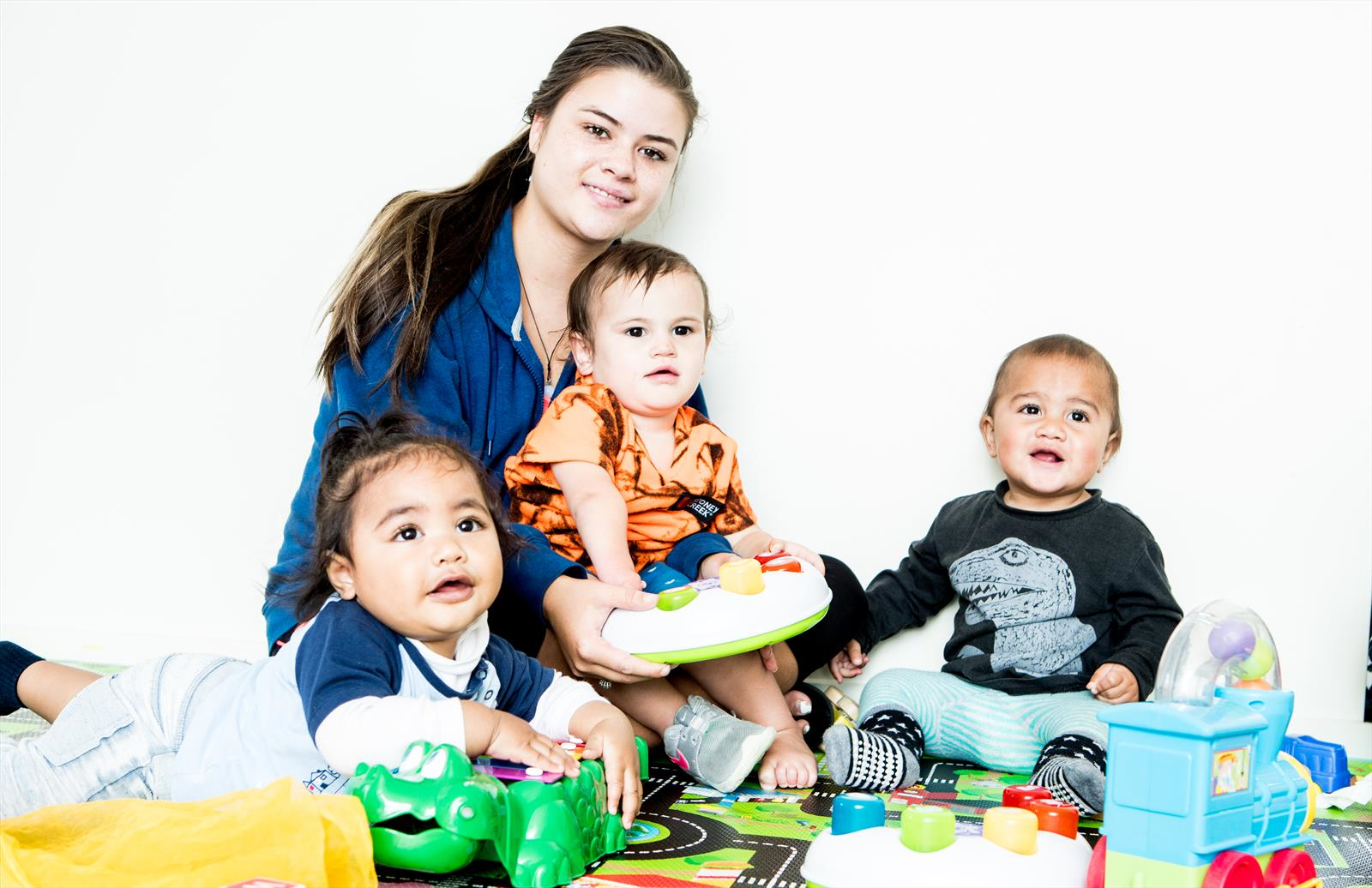 Recognising its role in the broader Māori housing sector, the Porirua Whānau Centre explored funding options to upgrade its social housing to include heat pumps, new carpets and curtains. However, after talking to people at Te Puni Kōkiri, they were advised to consider a proposal for emergency housing assistance.
"We knew there was a greater need for emergency housing in Porirua so we set aside three of our homes to provide an immediate housing response to whānau," says Liz.
The Porirua Whānau Centre secured funding support and assistance through the Māori Housing Network led by Te Puni Kōkiri including:
a one-off capital grant for reconfiguring and updating the houses
pūtea for capacity building and whānau facilitation
funding to provide short-term emergency accommodation.
Whānau and individuals will get to stay in the homes for up to six weeks with support to move into longer-term housing solutions.
Two three-bedroom homes have been reserved for whānau and a one-bedroom home for individuals for at least two years. As a prototype emergency housing response for Wellington, the intention is to continue the service once it has sufficiently demonstrated need, capacity and effectiveness. The Māori Housing Network has supported the establishment and initiation of the service while ensuring an immediate response for whānau in crisis.
Today, the Porirua Whānau Centre's emergency housing is successfully providing accommodation to those whānau who are most in need. It is the result of some 'outside the box' thinking and kōrero.
"Our properties are full to capacity and our social workers are actively working alongside whānau to assist in the transition from emergency accommodation to more permanent accommodation," says Liz.
The Centre's story provides valuable lessons for today's aspiring emergency housing providers.
"Housing issues are complex and need to be assessed on an individual basis. Not all situations are the same or as simple as they appear," says Liz.
"When we first started, we realised that we couldn't help everyone and needed to refer people on, or say no.
"We have learned to refine our process, and ask more questions. We try not to turn people away but we now do a few more checks, and most importantly, our social workers provide advocacy and support so we are kept abreast of the whānau situation at all times.
"It's a journey of learning but a pathway we are happy to travel if it is to improve the ability of our whānau to be more self-reliant."
We're rapt with the support we've received - Kenny Moenoa
The Moenoa whānau has been able to secure a permanent home as a result of the emergency and social housing programme support led by the Porirua Whānau Centre.
On making the decision to move back to Porirua, Kenny Moenoa (Ngāti Toa) says it was difficult to find a house that met the needs of their whānau.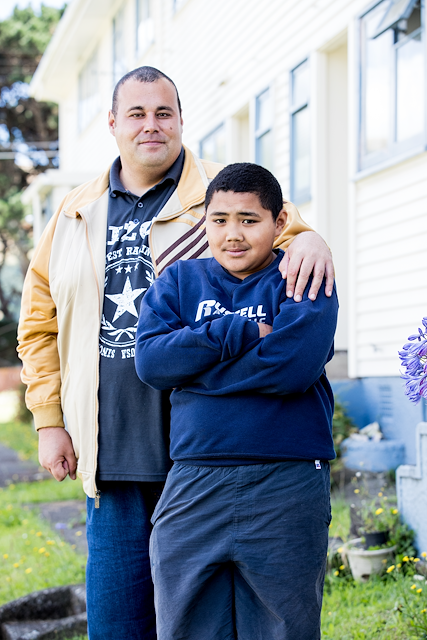 "We had nowhere to stay. There was nothing affordable to suit the size of my family and I needed something quick and permanent. I needed a place of my own to make the kids feel settled."
It was through word of mouth within the Takapūwāhia community that the father of four heard about the Porirua Whānau Centre. He enquired at the Centre and within a week managed to get placed in a permanent house.
Kenny describes it as "perfect timing."
He is rapt with the support he has received from the Porirua Whānau Centre and describes walking through their doors as "warm, inviting and very family oriented."
"Now that my boys are all settled in, they are liking the atmosphere down here. They love the house. They love the community. All of them are within walking distance to school.
"The Centre has also managed to get me a job as well, doing landscaping. I'm just really stoked aye and plus it fits into my study."
Kenny is currently studying to be a social worker through Te Wānanga o Aotearoa.