After 10 years making their mark as professionals in the marae construction business, Brymer Group Ltd is rolling up its sleeves to help more Waikato whānau through the Māori Housing Network.
Published: Tuesday, 4 July 2017 | Rātū, 04 Hōngongoi, 2017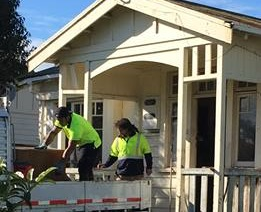 Established in 1999 by Ngāti Porou and Ngāi Tahu descendant Dale Kahaki, Brymer Group Limited (BGL) ventured down the path of marae development in 2007 with a new wharenui for Weraroa Marae.
Having established a strong reputation amongst Māori since then, the company is now going above and beyond to help whānau through the Māori Housing Network.
General manager Hemi Webber of Waikato-Tainui said the team of 25 staff recently closed its office for a day to help a Hamilton whānau prepare their home for sale.
"For health reasons the owner was unable to do the clean-up herself," he said.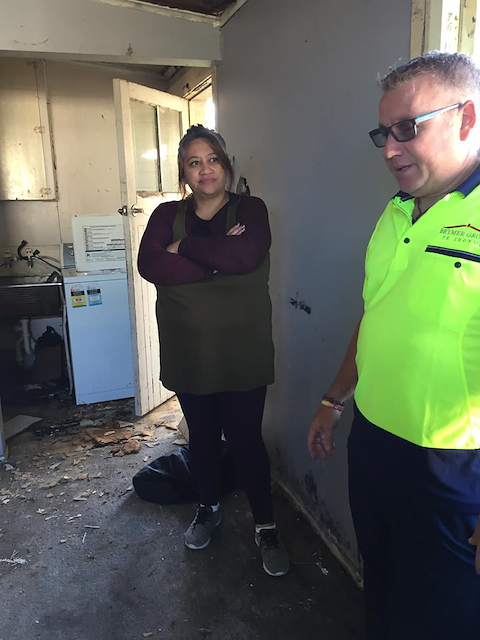 "So we shut up shop and brought the team over for the day. It was a good team building activity for us. Everyone had a chance to be hands on."
The whānau first made an enquiry to the Māori Housing Network through the disability services from Te Kōhao Health. 
Mr Webber said he aims to give people unbiased guidance about their housing construction needs.
"Sometimes whānau are whakamā about their situation but to me everyone has a story. We do not judge," he said.
Waikato-Waiariki Te Puni Kōkiri Senior Advisor Patricia Nathan was on site with the whānau in the initial stages and said she phoned Mr Webber for a building assessment. 
"He was there within 10 minutes," she said.
"He continued to meet with the whānau free of charge and provided advice and support right through to paying the auction fees for the sale of the property."
Ms Nathan said she often has trouble getting contractors to visit rural sites for things like house maintenance assessments, and there is no guarantee of any work from it.
However, that is not the case with BGL.
"Not only did he complete the assessment but he also helped the whānau see that there were a few more options for the house than first thought," she said.
The Hamilton whānau house sold for more than was expected in April.
Mr Webber said the team is proud of the work it has done through the Māori Housing Network and it is great to be able to give back to the community where it can.
Brymer Group Ltd is looking at establishing a Charitable Trust to provide financial support for children and their whānau in the Waikato area.