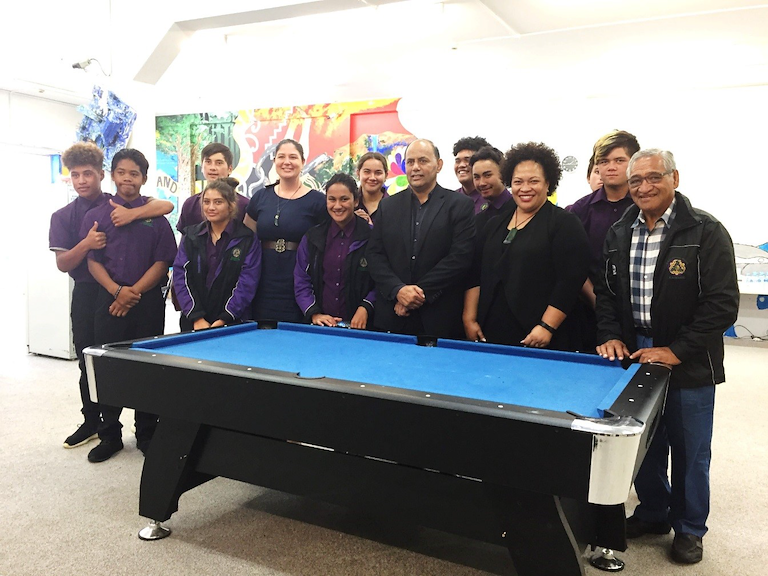 In March 2018, Associate Minister for Māori Development, Hon Willie Jackson announced a new pilot programme for Taiohi Ararau to run in Kaikohe, Te Taitokerau.
Taiohi Ararau – Passport to Life, is a programme that supports young people aged 15-24 who are not receiving a benefit and not in employment, education or training. Through the programme, participants can access essential documents including a birth certificate, bank account, driver's licenses, or an IRD number.
The Government is working with local community champions: Te Kotahitanga E Mahi Kaha Trust from Kaikohe, He Iwi Kotahi Tātou Trust from Moerewa, Te Hau Awhiowhio O Otangarei Trust from Whangārei, and Waitomo Papakāinga Development Society Incorporated from Kaitāia to deliver this pilot programme, aptly titled, 'Taitokerau Youth'.
This programme recognises the specific challenges rural communities face and is aimed at supporting whānau Māori -  who are at the centre of Taiohi Ararau's approach. This will encourage taiohi to work with their whānau and engage whānau so they support their taiohi to reach their goals.
Willie Jackson, Associate Minister for Māori Development and Minister for Employment, says the 'Taitokerau Youth' pilot programme will support taiohi Māori to take steps towards financial independence and improved wellbeing. 
"The community champions have a combined history of more than 100 years' service in the region which has the largest Māori population identified as being at risk of long-term unemployment. I commend the work they do and their commitment to a brighter future. An initiative like this could not have come earlier."
In Budget 2017, Taiohi Ararau: Passport to Life was allocated $4m over four years. Minister Jackson has secured an additional $8m to ensure that this programme supported by whānau, community champions and Te Puni Kōkiri regional offices, can continue to support our taiohi towards sustainable employment.
"It is important for me that we ensure all rangatahi can engage on a pathway to employment, skills development and further opportunities." 
In Budget 2018, $14 million has been allocated towards rangatahi funding. This includes the $8 million Minister Jackson already secured earlier in the year.
This new fund will test innovative approaches that enhance education and employment outcomes for taiohi. Learnings will help develop tools and resources that will support the possible development and delivery of future approaches (like 'Taitokerau Youth' across Aotearoa, New Zealand. 
"The Rangatahi Fund will ensure we can continue to deliver initiatives through Taiohi Ararau that enable rangatahi to take steps towards financial independence and improved wellbeing for them and their whānau," says Minister Jackson.