From people living rough on the streets, to people who walk our corridors of power – on a bright winter's day in Ōtautahi, they came together to listen, learn and take action against homelessness.
Published: Thursday, 12 September 2019 | Rāpare, 12 Mahuru, 2019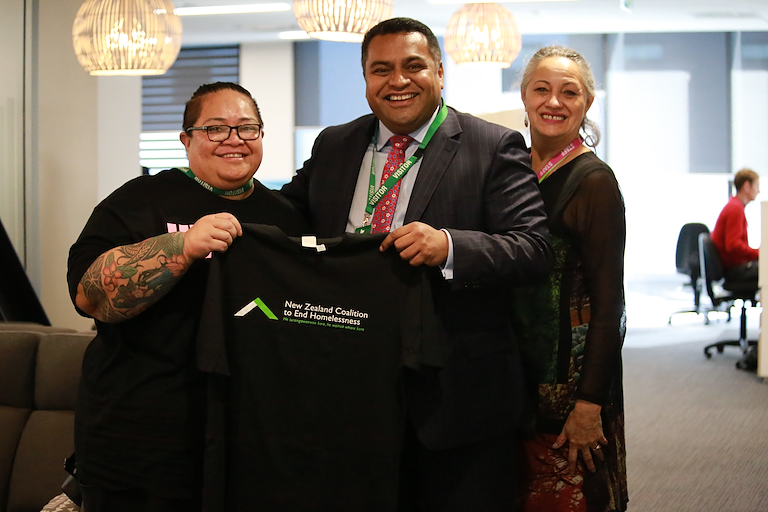 "I am delighted to know that finally the Government has acknowledged we need as much help as we can get" said Mark Lester, a homeless man who spoke frankly at the Finding Solutions to Homelessness Symposium in August 2019.
More than 50 people explored ideas, lessons and networks to reduce, prevent and end homelessness. The hui was hosted by the New Zealand Coalition to End Homelessness, a national network with a vision of 'an Aotearoa without homelessness'.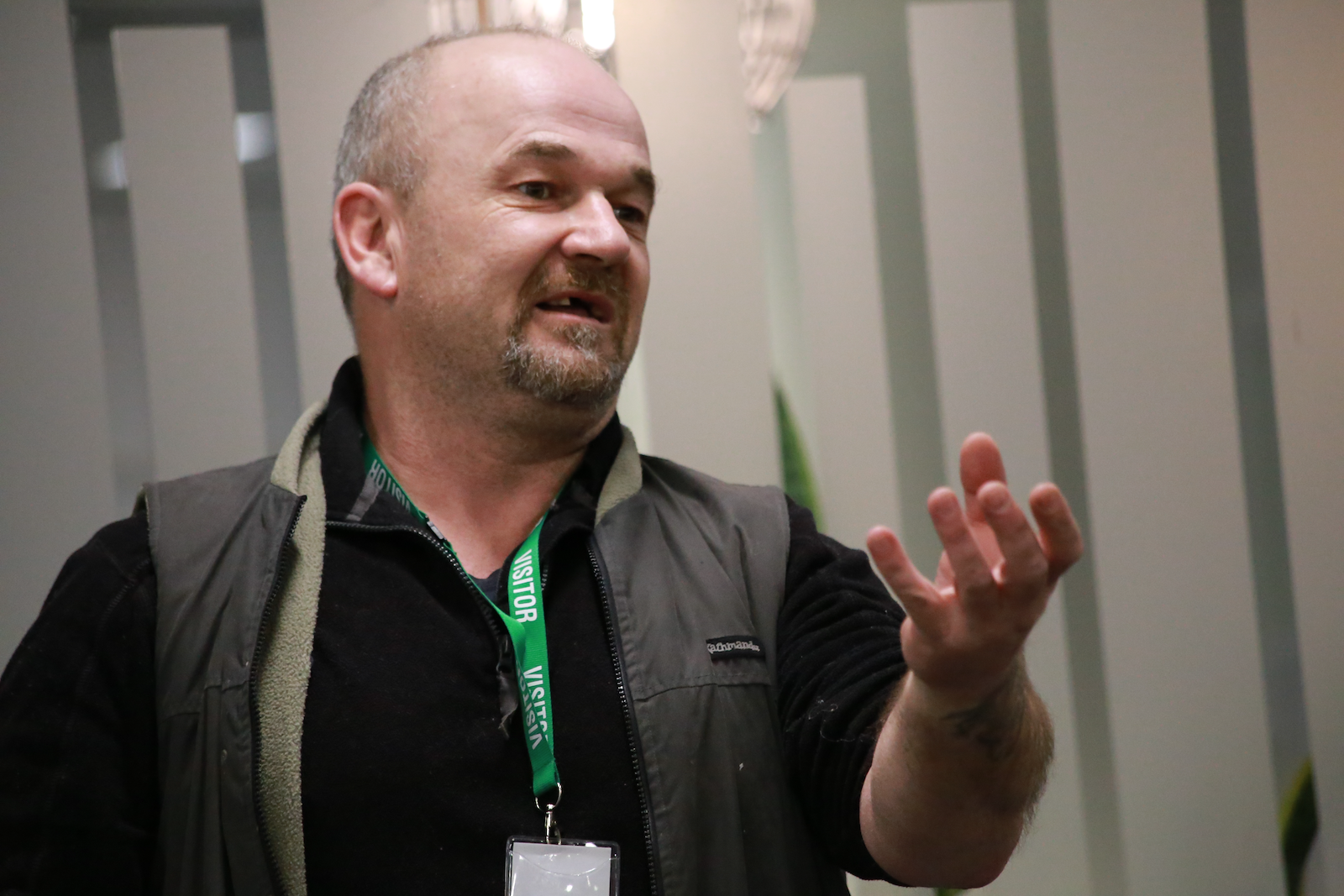 Te Puni Kōkiri has been working on the homelessness kaupapa for some time in Te Waipounamu, and other rohe too says David Ormsby Te Puni Kōkiri regional manager for Te Waipounamu.
"Our job is to see whānau thriving. But they can't do that when they're hungry, unwell, unsafe and unemployed. We want to be part of the solution alongside whānau and communities who have the skills, resources and relationships to make real change."
Leading the charge
People at the hui included those working in night shelters and soup kitchens as well as iwi, churches, community housing providers, the Māori Womens' Welfare League, the New Zealand Prostitutes Collective, Whānau Ora, central and local government and the health and disability sector. The range of people representing the range of issues involved in homelessness. 
Associate Minister of Housing Kris Fa'afoi spoke from the heart about growing up in a warm, safe, dry state home as a child of a migrant family. His gratitude has spurred him to ensure all New Zealanders can enjoy the same standard of living. He also discussed the Government's national action plan to reduce and prevent homelessness and its investment in this kaupapa through the 2019 Wellbeing Budget.
Te Rūnanga o Ngāi Tahu representative Hana O'Regan acknowledged the complex causes of homelessness saying they need fresh and joined-up responses. She gave insight into Ngāi Tahu's consideration of the contribution it can make and the responsibility it has, alongside whānau and hapū. Hana drew a parallel with the turnaround in language revitalisation the iwi has made in one generation, and suggested the same commitment could be applied to this kaupapa to stem the growing tide of homelessness. 
"Given the majority of Māori homeless people in Christchurch do not actually whakapapa to Ngāi Tahu, opportunities were also identified for other iwi to get involved on behalf of their uri who are living away from home, on the streets of Christchurch" says David Ormsby.  
Whānau Ora commissioning agency Te Pūtahitanga o Te Waipounamu Chief Executive Helen Leahy, proposed that if homelessness is an 'invisible crisis', it is everyone's job to make it visible. In her presentation, From Homelessness to Hope, Helen related that when whānau are asked what the most important thing is to their wellbeing, they almost always say 'good housing'. The link between housing and wellbeing is crystal clear. 
Real kōrero, real people
While much of the talk was high level, the real face of homelessness was at the heart of the wānanga. Alongside homeless man Mark Lester, stood Brenda Lowe-Johnson who has been involved in issues of poverty for 50 years.
In her mid-70s, Brenda pointed the finger squarely at racism, discrimination and red-tape that slows down help for people living in cars, garages or on the street. Brenda set up the Christchurch Collective for the Homeless Charitable Trust. Her motto is to 'work hard on the problem and soft on the person'. It was Brenda who invited Mark to speak on the day, to give people a true taste of what life on the streets is really like.   
Maia Winder, a Māori midwife, spoke about working with pregnant women on the streets of Auckland. Maia has been caring for hapū women at parks, roadsides, brothels and rehab centres for 10 years.
Discussions spanned from papakāinga development as a housing solution, to including those with 'no fixed address' in the national census. The reasons that give rise to homelessness in the first place and the need for respect and dignity were central to the hui. 
People left feeling positive and recharged in their commitment to finding ways to reduce, prevent and end homelessness.
The bi-annual Homelessness Conference will be held in Christchurch in October 2020.