On a cold and wet morning in Manukau in Auckland, 140 people were treated to a free cup of hot coffee from Te Puni Kōkiri for ordering their drink in te reo Māori.
Published: Monday, 25 September 2017 | Rāhina, 25 Mahuru, 2017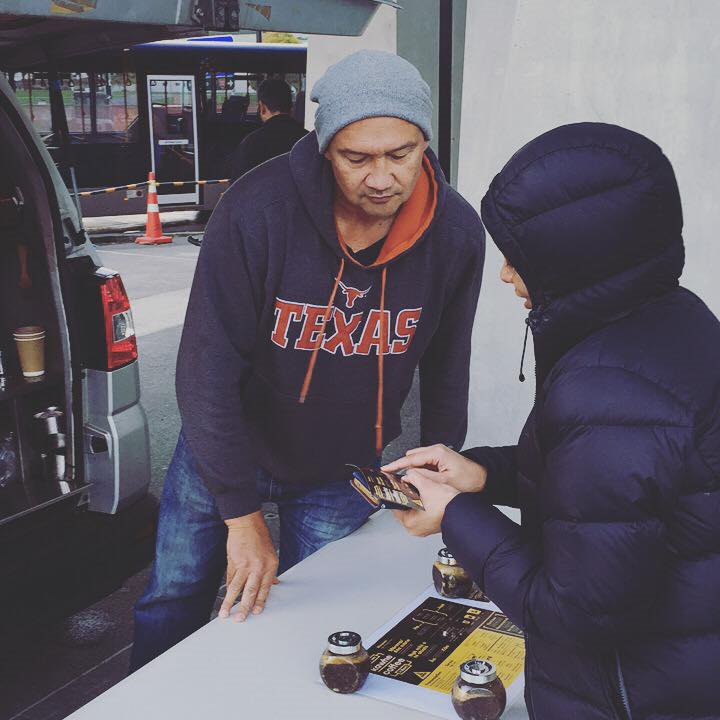 To mark the start of Te Wiki o te reo Māori/Māori Language Week on September 11, Te Puni Kōkiri created a pop up outdoor café outside the Manukau Train Station.
It brought in the talents of Māori barista Colin Grant and his espresso van to make hot coffee and hot chocolate for people who would make their order in te reo Māori.
Te Puni Kōkiri spokesperson Eruera Morgan says people were happy with the event.
"The vibe was lively – it was cold and wet but still people came out in their droves to support and to get a hot coffee," he says.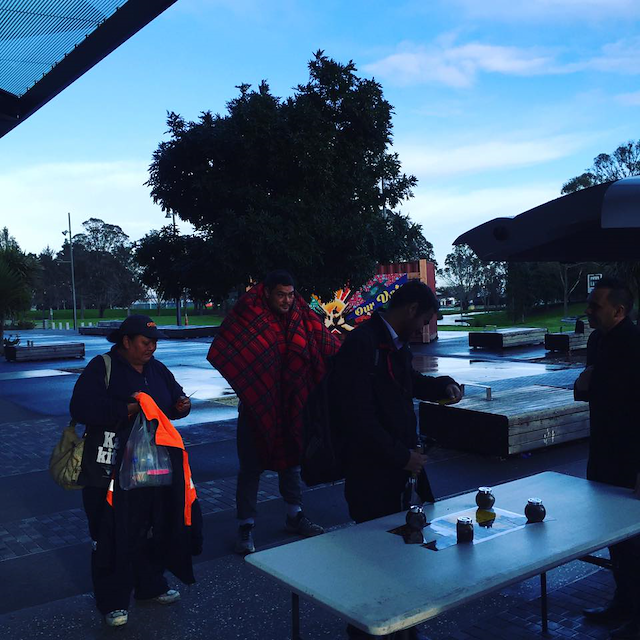 "Judging by the response – it was received really well."
He says the initiative is about normalising te reo in social environments.
"It is about taking the reo outside its normal zones of the marae, Kura, Whare karakia and bringing it out to the wider public."
The team at the pop up café provided resources from Te Taura Whiri i te reo Māori which included cards with various coffee orders translated in te reo Māori.
The Te Puni Kōkiri team also helped people with their pronunciation of kupu Māori and with how to structure their sentences.
There was a full spectrum of people with different ethnicities giving it a go, including people of Chinese, Japanese and Turkish descent, Eruera says.
"There were lots of people trying it out, not just our own people, but the wider community in Manukau which includes a range of ethnicities."
The initiative was also supported by the Manukau Institute of Technology, and Te Taura Whiri i te reo Māori.
Eruera says it was an overall success and it will likely happen again.