Funding and support for the people and regions affected by flooding and the impacts of Cyclone Gabrielle continues to be announced.
Published: Thursday, 18 May 2023 | Rāpare, 18 Haratua, 2023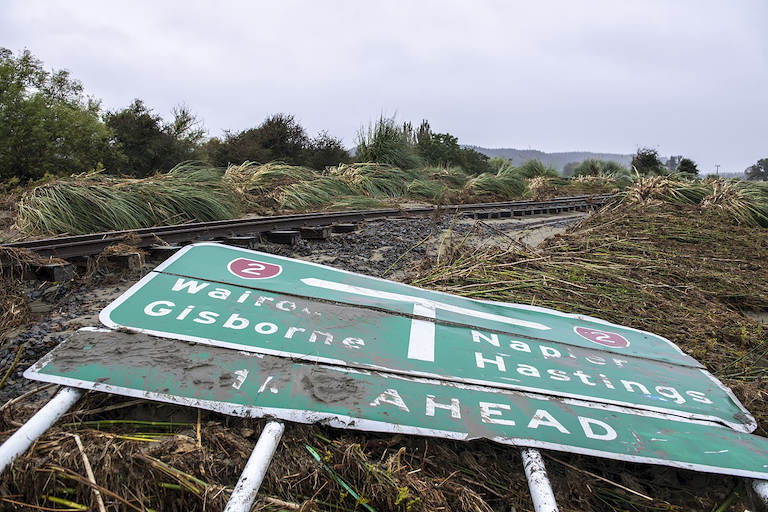 Ministerial Inquiry into Land Use report released
The report of the Ministerial Inquiry into woody debris (including forestry slash) and sediment-related damage in Tairāwhiti and Wairoa was released on 12 May 2023. Read the report and about the process here.
Funding to clean up slash and debris in Tairāwhiti and Hawke's Bay
Funding of $10.5m in Budget 2023 has been provided to local government to support the clean-up of slash and debris in Hawke's Bay and Tairāwhiti and implement short- to medium-term solutions.
There is also $25.2 million for the next four years to protect 21,000 hectares of hill country farmland across Aotearoa New Zealand. Read more about slash and debris clean-up funding.
Flood and Cyclone billion-dollar recovery package to rebuild and prepare
The Government has announced a billion dollar flood and cyclone recovery package in  Budget 2023 that covers the basics of rebuilding roads, rail and schools while preparing for future events with a significant investment in flood protection measures.
Update on timelines for affected properties post Cyclone and flooding
The next steps for property assessments in areas affected by the severe weather events have been announced.
Support for silt and debris removal in Hawke's Bay and Tairāwhiti
$102m has been allocated to support local government process and dispose of debris from residential properties, and to deal with sediment on council-land. An additional $70m has been allocated for commercial properties (including farmers and growers) to support land clean up. Funding has been allocated for debris and sediment removal from whenua Māori. Read more about this funding.
Cyclone Gabrielle Māori Communities Response Fund near capacity
At the end of April 2023, $7.84m of the $9m Te Puni Kōkiri funding had been committed, been processed or was under discussion with applicants, across cyclone affected regions of Ikaroā-Rāwhiti – Takitimu, Ikaroā-Rāwhiti – Tairāwhiti, Te Tai Tokerau, Tāmaki-Makarau and Waikato-Waiariki. Read the story here. Read about the funded kaitono and dashboards on the fund page.