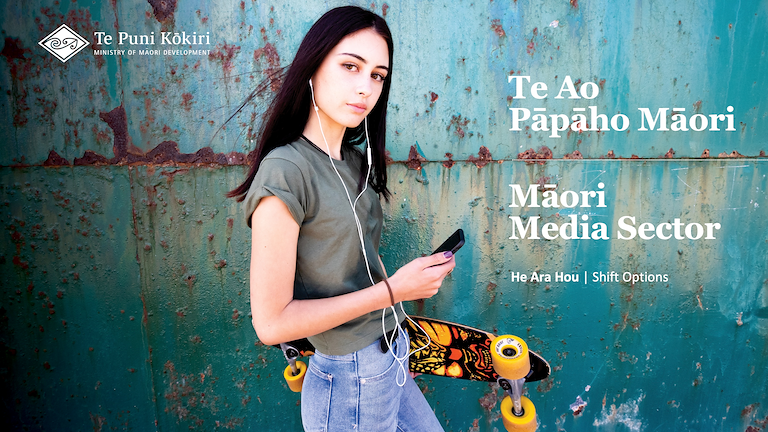 In 2019 a sector based Advisory Panel and leaders in Māori media worked with Te Puni Kōkiri and agreed on a need for change. Now many of the ideas from those discussions are being brought to a wider group across the Māori Media Sector to debate, discuss and develop.
The online hui will focus on the Māori Media Sector – Shift Options discussion document. To read the discussion document, make a submission or find out more visit http://tpk.nz/maori-media.
The sector-targeted hui and submissions process runs from 9 to 26 June 2020. Those with an interest in the topic are also invited to make a submission.
The Māori media sector has a history of over 30 years of contribution and achievement. The work is about continuing that success into the future given a fast-changing digital landscape and changing audience demands.
If the sector is to keep delivering on its unique purpose of providing unique, relevant and accessible content that revitalises te reo Māori and shares Māori stories, it needs to stay ahead of the game and anticipate audience trends that hunger for greater diversity and authenticity.
Māori media proved invaluable in communicating critical messages during the Covid-19 lockdown this included iwi radio and iwi communications teams which is a welcome addition to New Zealand's national broadcasters.
Key sector players recognise the need for change. Te Puni Kōkiri has been working with them since last year to explore the "how" and the "what" of change. That collaboration has informed the options that will be discussed this month. No decisions have been made, all ideas are welcome.
Read the media release from the Minister for Māori Development.