A world-leading track and trace system is indicative of the innovative approach to business at Okains Bay Longline Fishing company.  But company owner Greg Summerton talks about why his Māori whakapapa is also key to business success.
Published: Thursday, 4 December 2014 | Rāpare, 04 Hakihea, 2014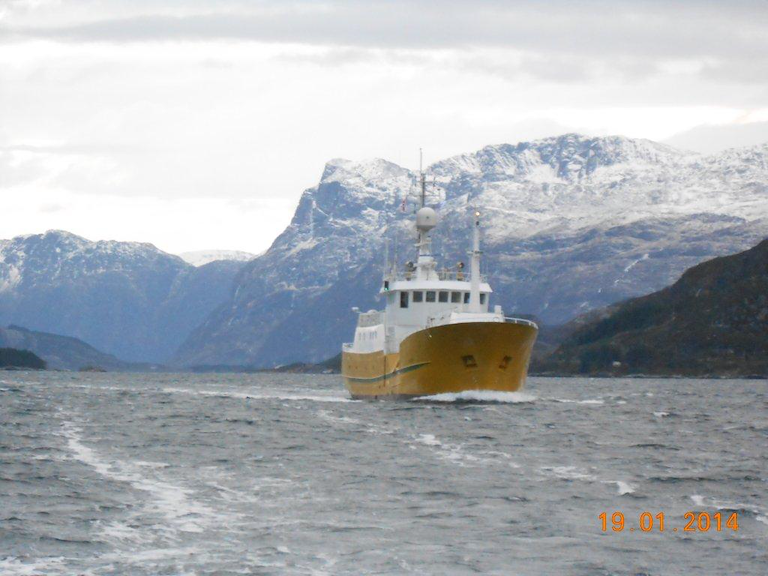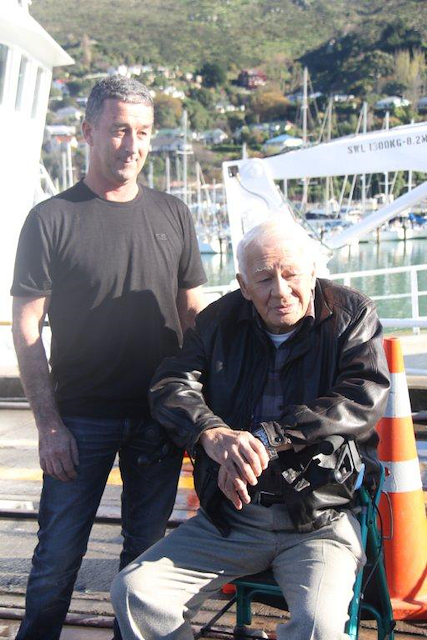 In 2011 Greg Summerton, owner operator of Okains Bay Longline Fishing, flew to Seattle to a crisis meeting to prove to a major USA customer that the company's systems were devoid of slave labour practices.
While Okains got the all-clear from auditors, it was at a time when New Zealand's reputation as seafood providers was being tarnished by stories of slave labour practices on foreign-owned vessels.
The auditing process was cumbersome, stressful and expensive, and while Okains had been given the all clear, Greg was left thinking there must be a better and easier way for his product to be tracked in the international markets.  A whanaunga came up with an IT solution, and that's when the Māori Business Facilitation Service of Te Puni Kōkiri also came on board.
MBFS does not distribute any direct funding but works with Māori businesses offering mentoring and business development advice. 
Greg had already worked with the MBFS on previous initiatives so when he rang Te Puni Kōkiri about his idea for a track and trace system, Commercial Development Manager Jamie Te Hiwi already had a good understanding of the business and embraced Greg's new idea.  He could see the benefits it would offer Okains and the Māori fishing industry more widely.  He helped broker a deal with the Poutama Trust to help develop the system and in just six months it was operating.
Says Greg:  "The next time we went to visit this major buyer and showed them what we had done and they were absolutely blown away.   It was a first in our industry, and still no one has caught up with us. It's world leading and now there is a buzz in New Zealand fisheries about it.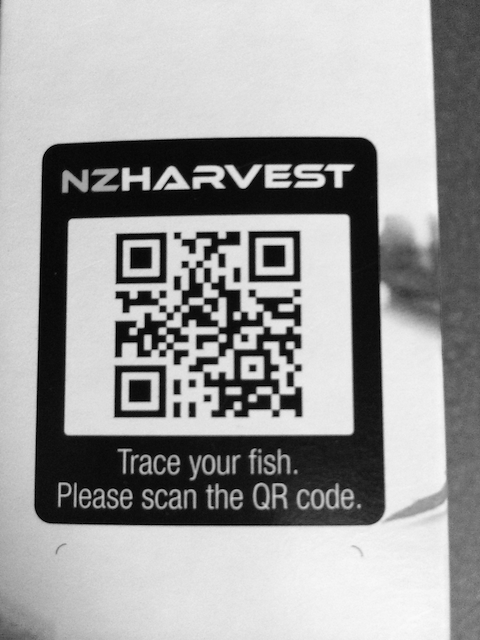 "It's a QR code which is on every one of our boxes. You zap it with your smart phone and it gives you everything from the status of the fisheries, how it has been harvested, where we caught it, when we caught it, when it was processed, how it was shipped to you and then it leads into the whole Okains Bay story and the whakapapa, and the sustainability of the fisheries"
 That story is inextricably linked to Greg and his whakapapa, back to circa 700 and his Ngāi Tahu ancestor Rakaihautu, who was part of the great Polynesia migration, through to forebears who have been commercially fishing in the waters off the South Island since 1840.
And while the track and trace system is indicative of the Okains' innovative and technically advanced thinking, Greg is also quick to acknowledge how the traditional Māori approach to fishing has supported his business' success.
"The American markets and the Asian markets really value longevity in the story and that's what we have.  No-one can take that from us.  What gets us in the door of some of those major seafood suppliers globally is the brand and the story.
"Fish is fish – anywhere in the world you go.  Most fishing companies, to survive, know how to produce fresh, high quality fish.  The only difference we have is the New Zealand brand and our whakapapa.  It gives buyers a certain amount of satisfaction that we have these other overwhelming desires and respect for the resource.  We have a conscience that runs deep, a conscience that comes from our whakapapa, and it goes on past us to the future."
The Chinese, he says, are particularly open to the idea because of the long view they have on everything.  "It's not just for your lifetime or their lifetime, it's for future generations.  Just like us, it comes from the past and it travels to the future and you're only one little piece along that journey.  So how you conduct yourself, the conscience comes from behind and the respect leads into the future.
Such is the success of Okains Bay that the company is now part of New Zealand Trade and Enterprise's Focus 700 group.  Those companies that NZTE work with intensively to help grow the New Zealand economy.
Says Jamie Te Hiwi:  "Part of our role at MBFS is to support smaller companies that have high growth potential to help them reach a level where they can access to the kind of expertise and resources that NZTE can offer.
"I'm thrilled that we have been able to play a small role in helping Okains reach this level."