Thousands of tamariki and whānau around the country have been overjoyed to witness the first ever Disney film translated in te reo Māori, Moana.
Published: Friday, 22 September 2017 | Rāmere, 22 Mahuru, 2017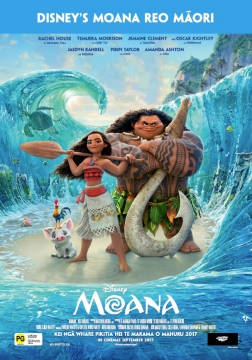 The te reo Māori version of the blockbuster animated film was screened at local cinemas at no cost during September 11-17, marking Māori language week.
The movie tells the tale of a young Polynesian teenage girl who navigates the Pacific Ocean in a bid to save the island her people live on.
Ngai Tahu māmā Pirimia Burger took her two-year old son Kahukura to watch the film in Wellington. They had never seen the original Moana movie.
"It was mind blowing and I sat in my chair weeping all the time," she says. 
"Here was a multinational massive western entity presenting and legitimising Pacific history through a Polynesian language."
Pirimia says having the film in te reo Māori brought a new dimension to it.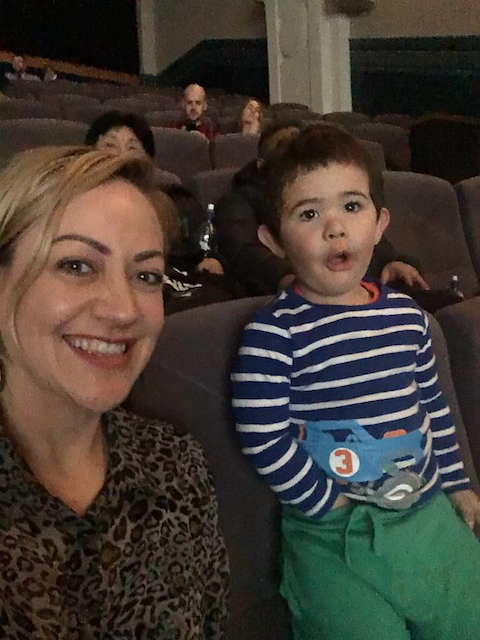 "When scenes in the movie such as voyaging were actually happening thousands of years ago, that is what the language they used sounded like.
"The gravity of that just blew me away."
The original scriptwriter of Moana, Taika Whaititi, along with his whāngai sister Tweedie Waititi of Matewā Media, worked with Disney to dub the movie in te reo Māori. 
Te Puni Kōkiri saw the translation in te reo Māori as an opportunity to strengthen whakapapa and relationships through culture and te reo, and helped to fund it.
Mum of five, Debra Jensen watched the movie with her two teenage boys and her youngest daughter, who is two-and-a-half years old.
"My baby – who never sits still during a movie – was fixated by it," she says.
"She sat there and watched it from start to end, but she did not do that for the original version."
University of Auckland staff Katarina Edmonds, Waldo Houia and Vikky Demant joined forces to translate the story.
Debra says she thought the reo was clever and of a high standard. She really enjoyed the film, especially the music and the songs.
"They translated the concepts and the funny things really well… It was a significant moment for te reo Māori and for our nation," Debra says.
"It demonstrates that our language can be innovative. It can grow and change in the same way all languages do. Our language is a modern currency."
Walt Disney pictures released the original movie Moana in 2016. 
It is the 56th Disney animated film, which went on to gross more than $643 million worldwide.  The film received nominations for two Academy Awards; one for the Best Animated Feature and one for the Best Original Song.
Ends.