"I was depressed until all this started. I'm everything now. The smiles are there. My babies, my mokos. I'm happy as can be. It's a home now. What more could I ask for?" Georgina Taiapo says of her new lease on life following critical repairs to her whare in Te Tai Tokerau.
Published: Wednesday, 23 October 2019 | Rāapa, 23 Whiringa ā-nuku, 2019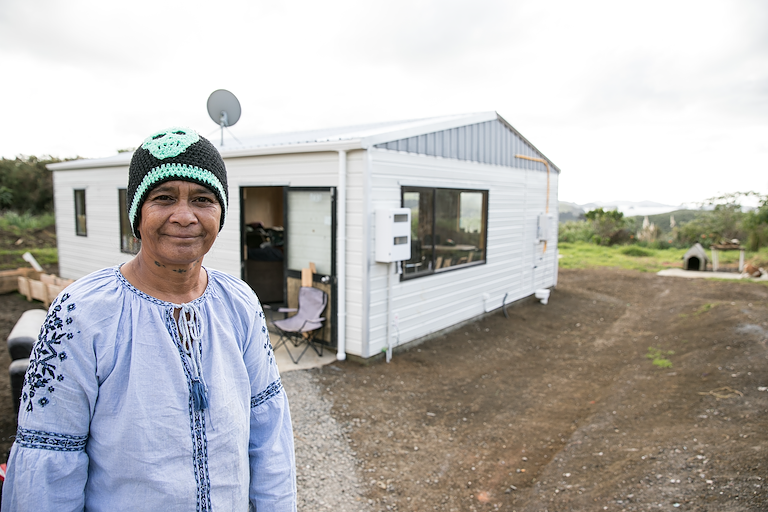 Georgina Taiapo stands in front of her recently repaired, warm, dry home at Tākou Bay in the Far North, beaming as her mokopuna and dog Puku play together.
"There's the love of my life right there," Georgina watches on, "My happiness is bringing my children back to a life where they can be better. This is the start of making things better for us. This is it".
For 16 years Georgina's whare was damp, cold, broken, unsafe and unhealthy. Thanks to the Whaingaroa Community Development Project - a housing repairs and affordable home ownership kaupapa – both Georgina and her home have a new lease on life.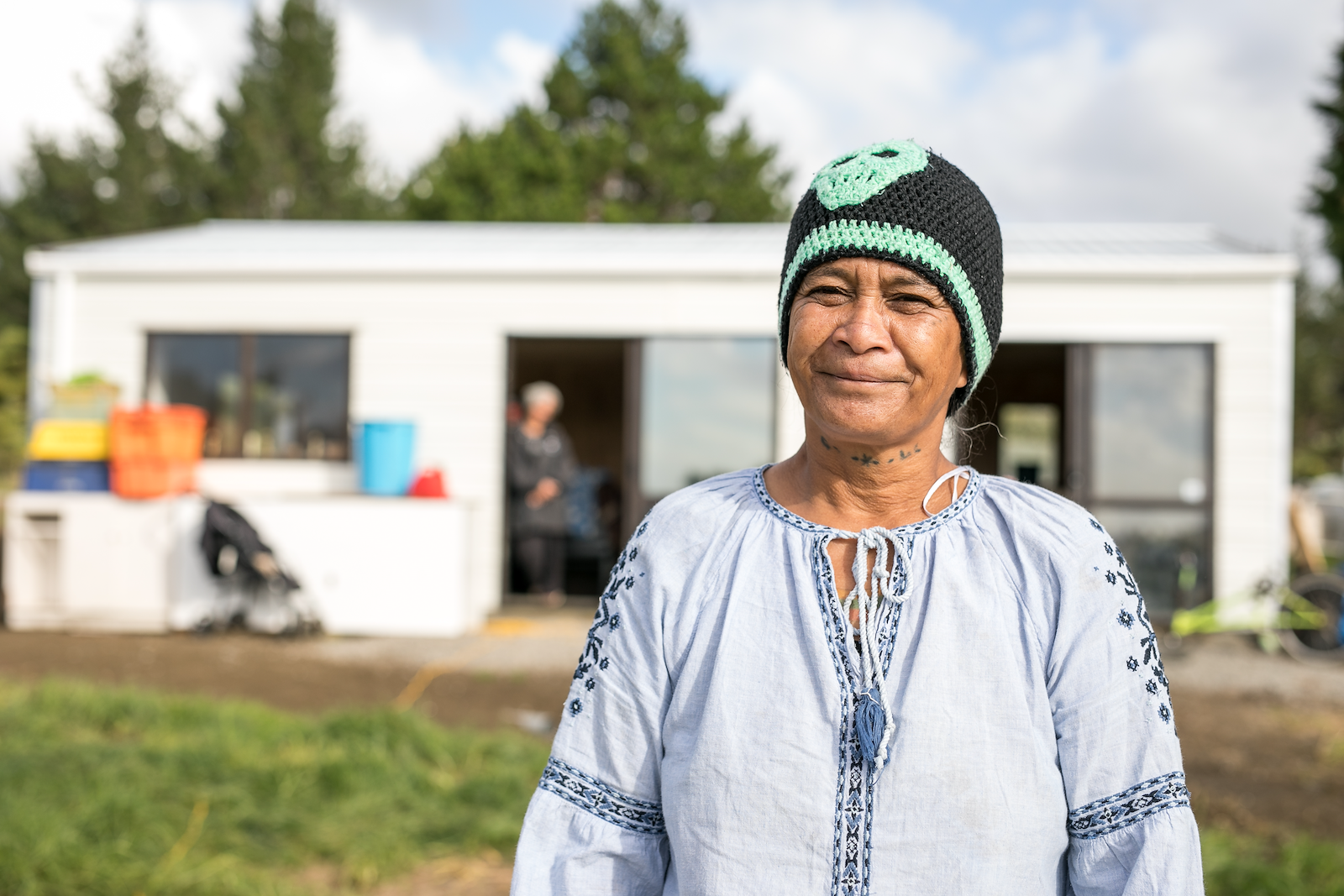 Humble beginnings  
When Georgina returned to Tākou Bay in 2003 to care for her dying father, she and her kids had to fight through thick gorse to even get to the house. Once they made it, they found a whare with no doors, broken windows and rotten floors.  
"I lived it hard here with my Dad. I nursed him, washed him, fed him. Did it all without running water, flushing toilets or power. Didn't really have a choice".
There was no insulation. The walls were mouldy and floors were soggy. The generators belched fumes and noise. And a broken roof meant that every time it rained the house flooded. Children sloshed around in ankle deep water getting ready for school year after year, getting sicker and sicker.
"My 16 years of living here was hell for me. But I didn't ask for help. That was my problem. I just tried to make it a home every year. With the flooding, with everything. I just had to start again. Rebuilding us a home".
Community vision
For three years Te Puni Kōkiri, through its Māori Housing Network, supported Te Rūnanga o Whaingaroa to work with the Tākou Bay community to identify its vision for the future. In the end, quality housing topped the list.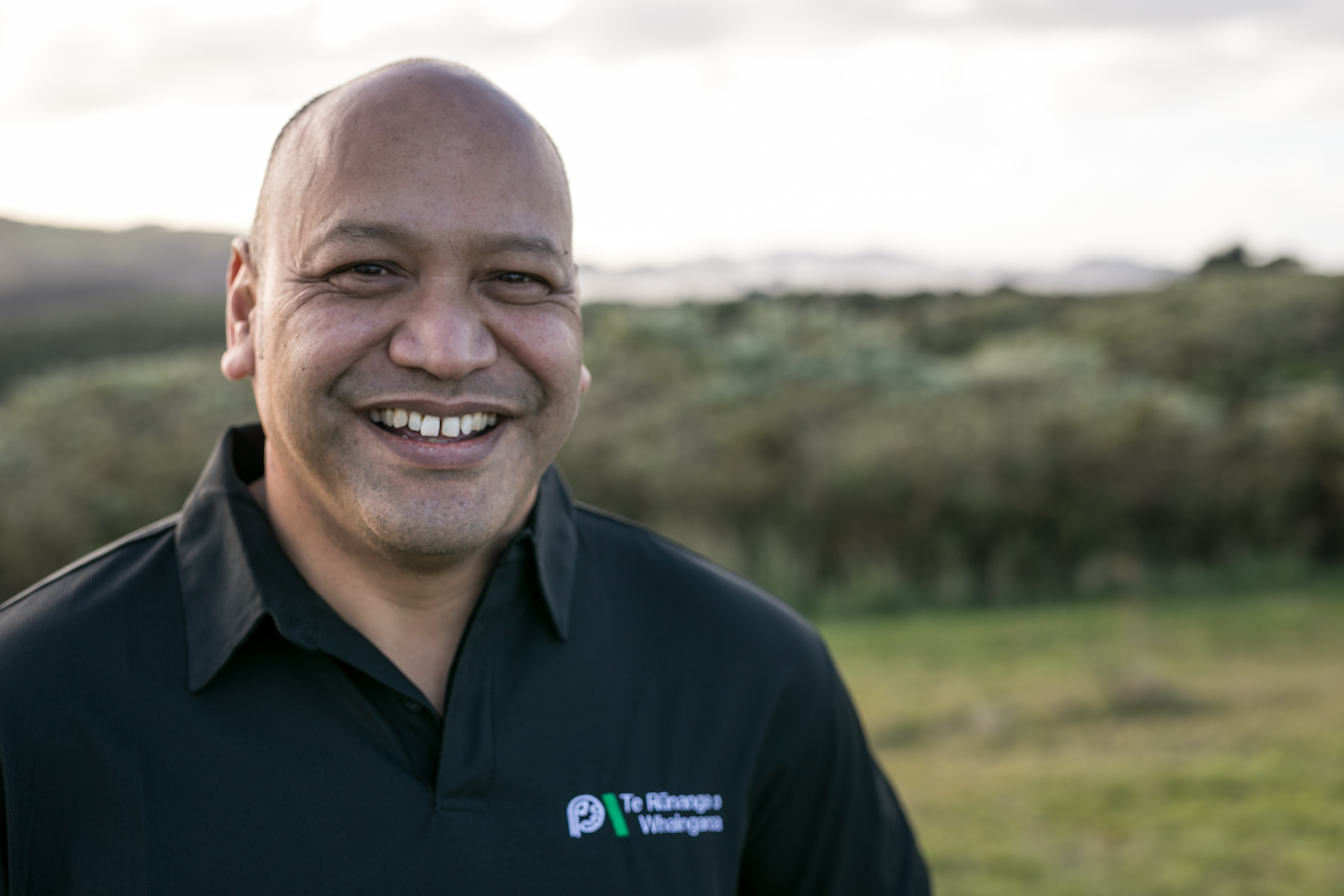 According to Chief Executive, Toa Faneva, the rūnanga was determined to keep whānau at the centre of any development so its first step was to listen to moemoeā and dreams.
Today, dreams are set to turn into reality as the Government has announced an investment of up to $2.3 million for the Whaingaroa Community Development Project.
Turning things around
Georgina, who has 10 children, 37 mokopuna and two great grandchildren, attended one of the Whaingaroa Community Development hui in 2018. She wound up talking to people from the project, who then came to her place for a home visit. Soon after, repairs on Georgina's home began.  
"At first I was a bit tentative but then I had to let go. It was just me. You know, it takes strength to ask for help".
Foundation for the future
No longer does Georgina dread seeing a dark raincloud. Instead she stands in her warm, re-clad home with a brand new roof and full insulation. The walls are dry and the floors are solid. There is a califont outside for hot showers without the fumes and racket of a generator. There is even a new oven to replace the one that had no door.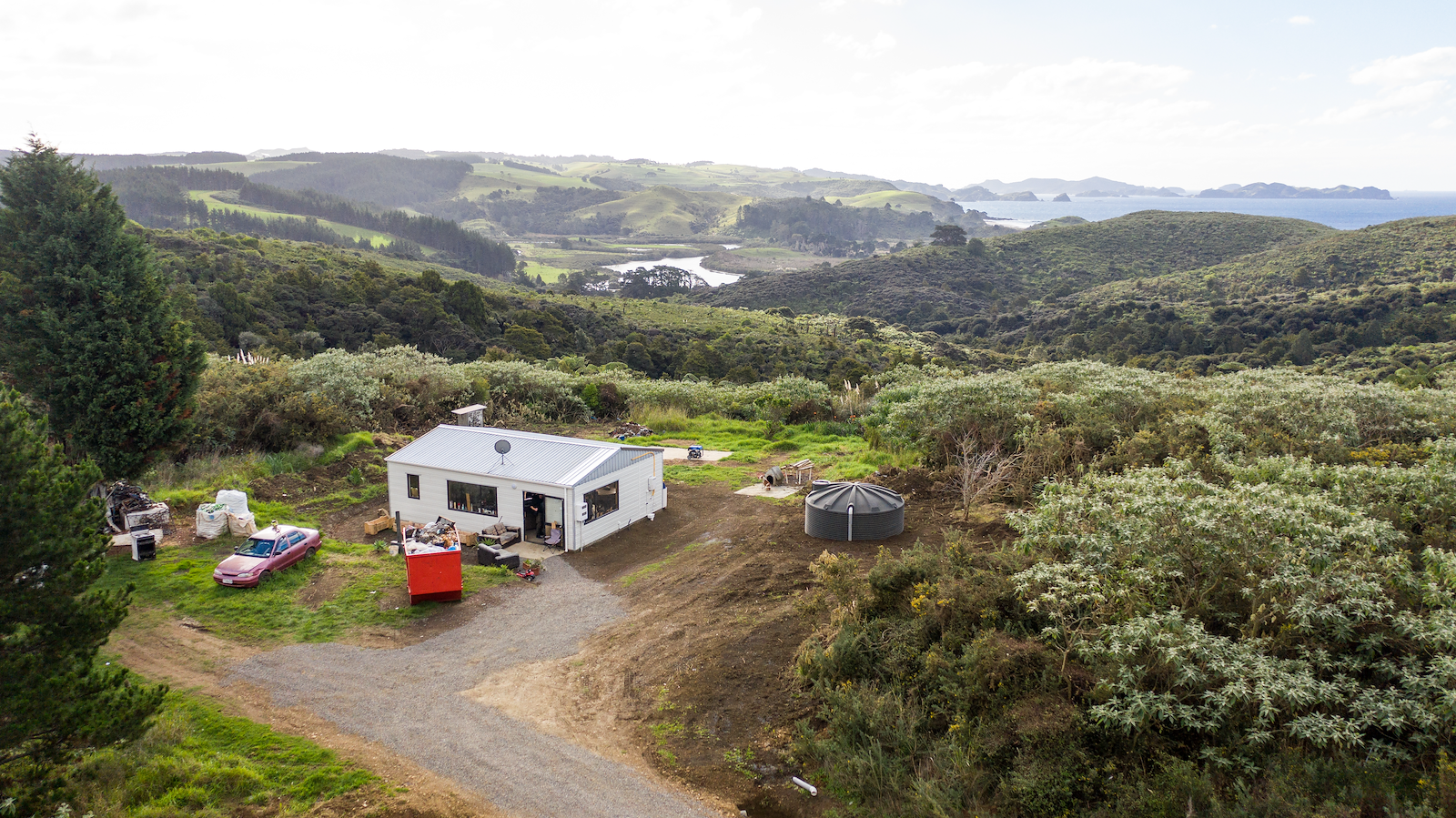 "I love everything about it. All the mahi put into here. I love it all. I thank them so much", says a delighted Georgina.
"My 10-year-old the other morning, he gets out of the bed and all I heard was 'Mum I had a lovely sleep'.
"I have not heard that for 16 years from my baby".
Georgina explains that despite years of effort to make the home 'pretty', her 10 year old was always embarrassed by their home. Now he goes to the kura and tells his kaiako how beautiful his home is. He is very happy she says proudly.
With the moko happy, warm and healthy Georgina is on her own journey now.
"I'm waiting for my reo classes to start again because I want to get somewhere in life. I graduated from my first one last year. I'm too much Nanna all the time. I just need to get out there and do something for myself. This is my journey, starting now."
Georgina Taiapo encourages others to put their hand up, and ask for help even though it can be difficult.  
"To any family, if you lived the world that I lived, it was hard. But believe you me, they're out there. They're out there to help families in need because I'm one of them.  And I thank them so much. I love them. I'd hug them any day, every day".