Having worked with Māori and Pacific communities in Christchurch for more than 21 years, He Waka Tapu knows that Christmas can be an extremely stressful time for whānau.
Published: Wednesday, 20 December 2017 | Rāapa, 20 Hakihea, 2017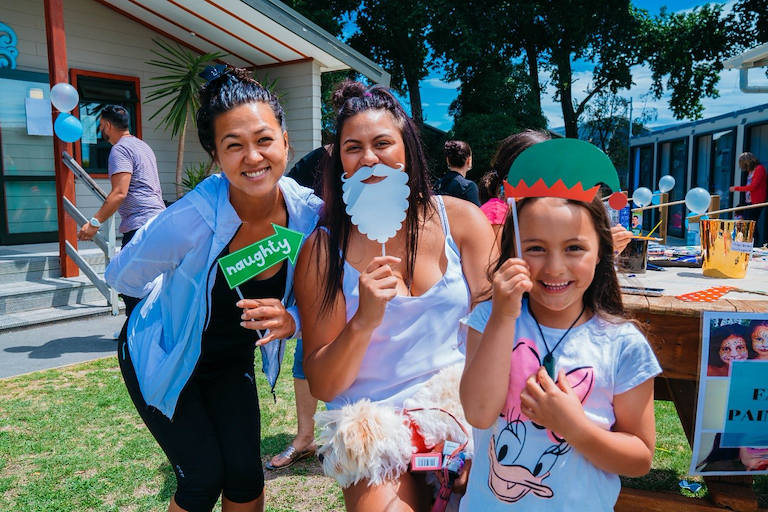 So, just before Christmas, He Waka Tapu, with the support of Te Puni Kōkiri, hosted a Moving the Māori Nation day for whānau living in Ōtautahi.
Te Puni Kōkiri senior advisor in Te Waipounamu, Keela Atkinson-Cranwell, says the event was a timely reminder for everyone.
"People need to look after themselves and stay connected to their loved ones during the "silly season," she says.
"Whānau who attended the celebration had the chance to get free health and free dental checks, try out some exercise challenges, sample healthy party kai and get some advice on looking after their pets."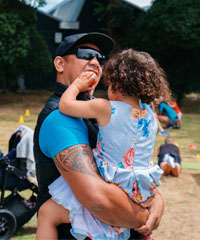 She says He Waka Tapu did a great job with the advice it gave whānau.
Below are some top tips from the kaimahi at He Waka Tapu for keeping your cool:
Stay connected to other people: smile at strangers, keep in contact with your neighbours and spend time with your whānau.
Do the basics well e.g. sleep, eat and drink lots of water.
When the weather is fine, make the most of the great outdoors and take your whānau to the park or the beach.
Pets are great stress-busters. If you have a pet, enjoy spending time with them.
Slip, slop and slap sunscreen when venturing outside.
Take a picnic to the park and plan to do some exercise outdoors as a whānau.
Manage your budget carefully so you do not go in to debt.
Do something for someone else that does not involve buying presents.
You can find out more about He Waka Tapu and their whānau-centred services here.