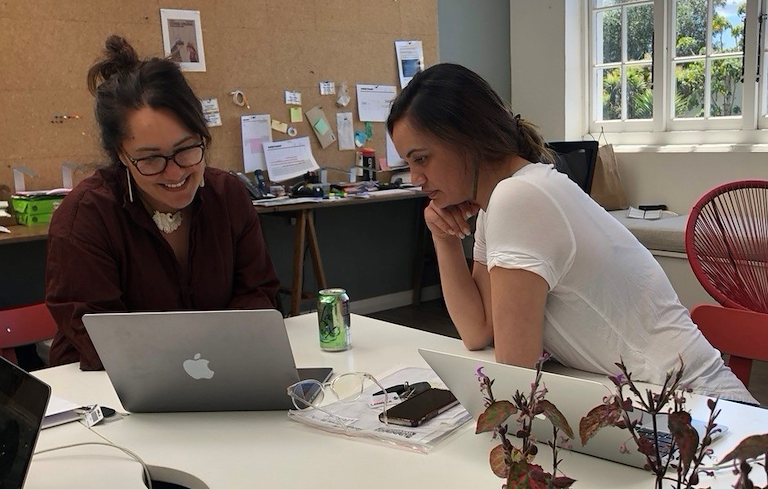 Best known as 'Chardonnay' in Taika Waititi's award winning film,  Rickylee (Ngāti Kahungunu, Ngāti Raukawa) is a veteran of the performing arts scene. She has toured at home and overseas with indigenous live theatre companies and appeared in television dramas. Her latest role adds 'trainee producer' for an international film and television production company to her long list of credits.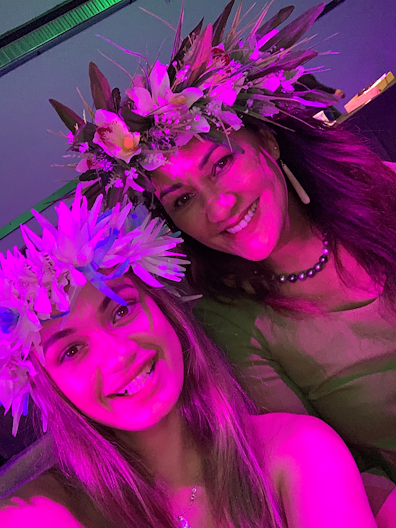 Gap in the market
In early 2020, Auckland based film production company Sweetshop & Green took a chance on the ambitious young Rickylee who was determined to become a skilled producer but needed someone to believe in her.  
One of New Zealand's most distinguished cinematographers Fred Renata and 25 year producing veteran, Sharlene George (Ngāti Māoate, Ngāti Tamarua o Takitumu, Ngāti Paerangi o Ngamaru) also had concerns about the chasm in professional succession planning for Māori and Pasifika producers. Fred endorsed Rickylee to Sharlene, co-founder of the Sweetshop.
"When Rickylee approached me to take her on for a two-month trial at the end of last year, I was interested in meeting with her. She was really determined to get into the film-industry but prepared to acknowledge she didn't really know what she was getting herself into. I agreed to support her because she was brave enough to admit that," says Sharlene.  
In turn Rickylee was delighted to be working not only with such an experienced practitioner, but also a fellow Polynesian.
"Working with Sharlene, a Cook Island wahine, to attract more Māori and Pasifika practitioners has been amazing."
Sweetshop & Green is a partnership between global commercial production company Sweetshop, and Israel's leading independent film production company, Green Productions. Its focus is to take stories from Pacific and indigenous communities, to global audiences.
Intense learning journey
Rickylee proved such a hard worker that when the trial ended, Sharlene offered her a job. To continue Rickylee's development, they explored mentoring programmes but none specifically addressed the role of producer. That is where Te Puni Kōkiri came in.  
Working with Te Puni Kōkiri advisors, Sharlene applied to the Cadetships programme for a 10-month placement for Rickylee. Cadetships support employers in a range of growth industries to mentor, develop and train Māori staff of all ages, and all levels of an organisation, so they can take on more senior roles, extend their career paths and boost Māori workforce development.
The Cadetship finished in October and Rickylee gained an intense introduction to all aspects of production.
"Sharlene invited me to all the meetings, so I learned what was expected when discussing proposals with commissioning agencies or working with directors. I also helped with casting talent which I felt comfortable with because I know what it is like to be in the actors' shoes."
When COVID 19 hit, international projects were jeopardised. But during lockdown Rickylee helped to generate ideas for local short films and an animated series. She made the most of the opportunity to advocate for Māori and Pacifica talent and concepts.  
"Rickylee has opened the doors… to develop Māori stories and ideas, as it has become more apparent to Māori filmmakers and Māori content creatives that these are definitely projects we are interested in developing and producing" Sharlene attests.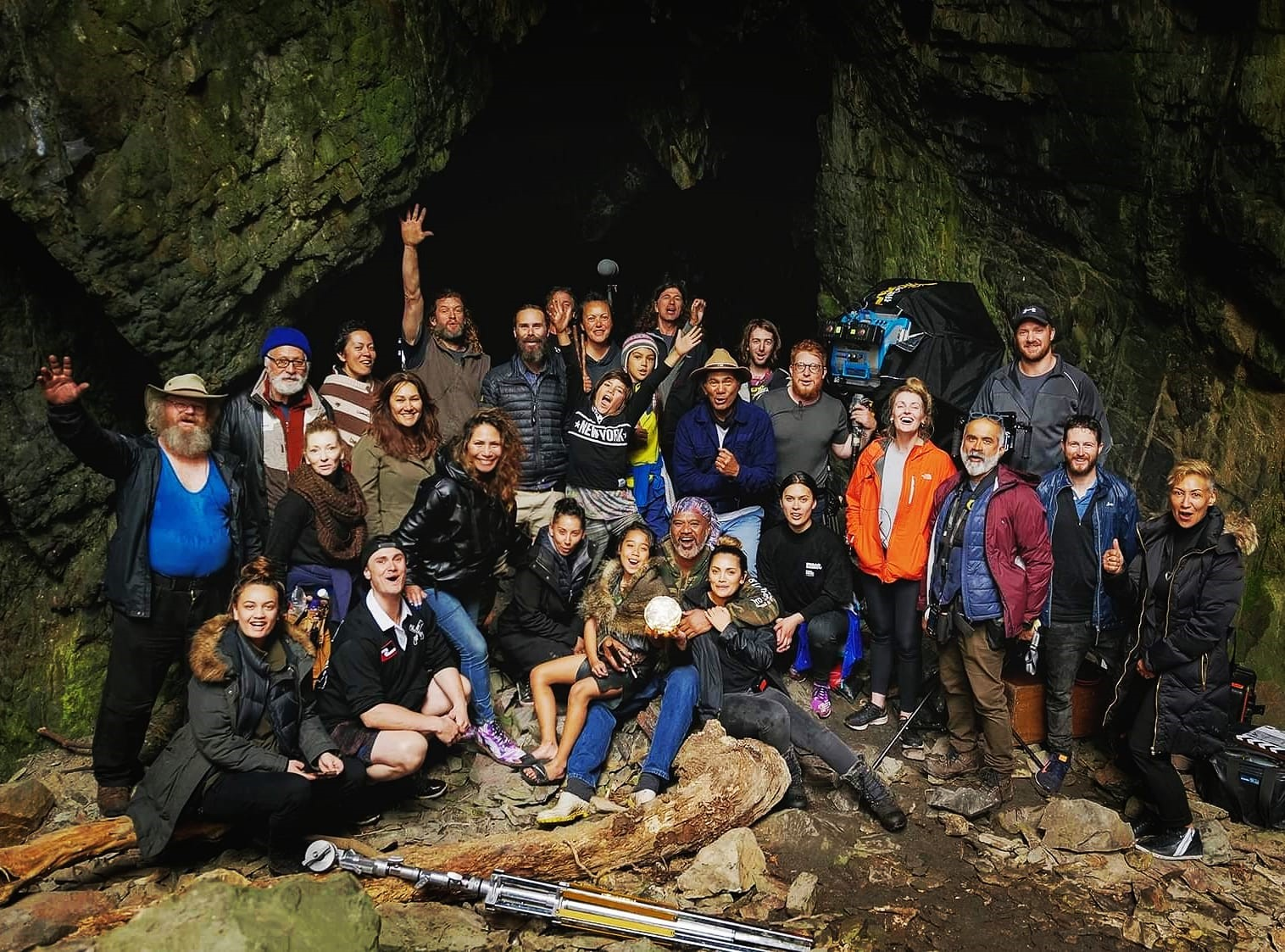 Cultural change agent
As a newcomer Rickylee is grateful that Sweetshop & Green has allowed her to do much more than just act as the runner getting the coffee. In turn Rickylee has offered new insights and cultural capacity to the company.
"It's been cool being in a position where I can help implement cultural change in spaces where Māori haven't normally occupied. I've worked hard to ensure the cultural aspects of projects aren't too 'out the gate', by seeking experts in te reo and tikanga to guide us."
Sharlene believes Rickylee's skillset has created inroads, diversity and relationships that will grow the company. 
"By having someone inhouse who understands te reo and tikanga, our staff have been able to turn to her for advice and assistance," reflects Sharlene, "Even the staff in our commercial division have sought out her help on a couple of jobs which weren't initially assigned to her. Her presence has instantly diversified our predominantly Pākehā dominated workspace, which we are 100% supportive of."
Sharlene explains her company now has relationships with Ngā Aho Whakaari, Māori Television, Te Māngai Pāhō and many other Māori commissioners in film and television.
"This is vital in knowing what type of content they are looking for, for their platforms".
"Rickylee has been such a fantastic asset to our company. We appreciate the Cadetships programme for supporting her development. I recommended it to a friend with his own production company, and he's had a similar great experience with his cadet."
Looking ahead, Rickylee would like to have her own production company in the next 10 years. But until then she says she has a lot to learn.
"Sometimes it does get a bit overwhelming, but I love it and I just push myself to learn faster!" says Rickylee.
To find out more about Cadetships contact your nearest Te Puni Kōkiri office.


Top image: Sharlene George (left of image), founder of global production company, The Sweetshop, has been showing, Rickylee, the ropes in the art and craft of film and television production.