Māori digital payments company BlinkPay is celebrating two major achievements.
It has just become the first Māori financial technology company awarded ISO 27001 Security certification and has also signed its first Application Programming Interface (API) bilateral agreement, with Bank of New Zealand.
Published: Friday, 10 December 2021 | Rāmere, 10 Hakihea, 2021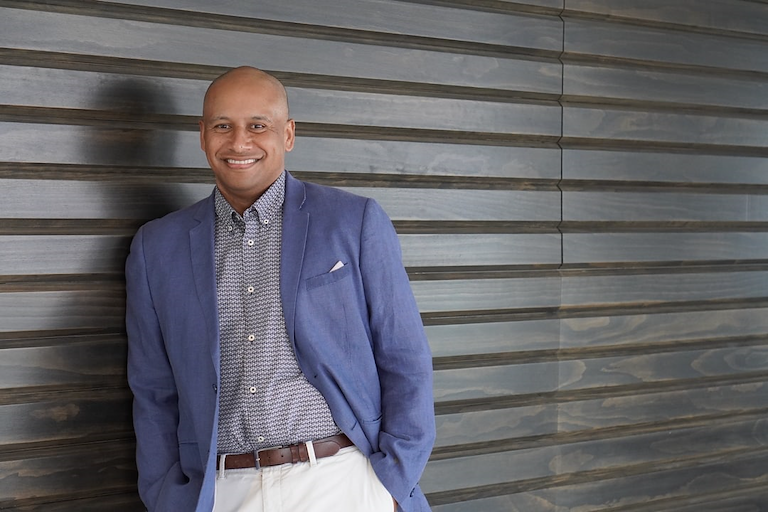 Māori-owned, managed and funded, BlinkPay was founded six years ago by Daniel Karehana (Ngāi Te Rangi, Ngāti Ranginui, Ngāti Awa, Ngāti Paoa).
Through the Māori Business Growth Fund, Te Puni Kōkiri has supported BlinkPay with the development builds of their 'Blink Bills' and 'Blink Debit' products over the past three years.
The fund provides specialist support to Māori businesses to help them achieve their growth aspirations.
BlinkPay works with some major New Zealand's companies to deliver invoicing directly to their customers' internet banking platforms for review, storage, and payment.
Mr Karehana said New Zealand is on the brink of an open data revolution.
"Open banking will enable customers to share account data and make payments through new industry APIs. The benefits will eventually spread into other sectors like telcos and energy."
The team uses BNZ's API capabilities to provide secure online payment services to New Zealand consumers and companies.
Unlike other online payment services, BlinkPay doesn't need customers to provide banking login details, which can result in customers unwittingly breaking their bank's terms and conditions and could leave them responsible for any losses to their account.
"We are delighted BNZ is supporting the New Zealand's emerging fintech sector," Mr Karehana said.
"We have worked with BNZ over a significant period to achieve this new service, and we share BNZ's desire to protect data and ensure customer consent is captured."
Meanwhile, being certified for ISO 27001 is the culmination of lot of hard work by the team to protect customer and partner data and information.
ISO 27001 is recognised as a 'gold standard' for information security management systems, especially businesses offering enterprise grade technology services internationally.
Security of customer data is also being protected through customer data right legislation currently being designed by the government.
Mr Karehana said BlinkPay is grateful for the assistance provided by Te Puni Kōkiri.
"The staff have provided amazing support. Their belief has helped us to forge a new path for Māori in the exciting world of financial technology.
"This industry is set to grow to $324 billion in the next five years. We look forward to more Māori being involved and benefitting from this growth."