Te Maungarongo Ahu Whenua Trust administers 16 hectares of whenua in the Waima Valley in Te Tai Tokerau.
Published: Tuesday, 31 October 2023 | Rātū, 31 Whiringa ā-nuku, 2023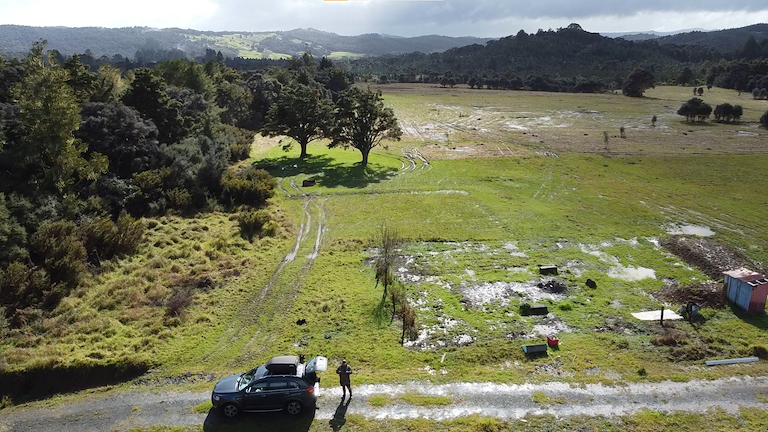 The whānau first engaged with the Te Puni Kōkiri Whenua Māori Service (the Service) in September 2020 after reactivating their Trust that had been dormant for over a decade.
The Trust received support from the Service to develop a masterplan for utilising and occupying their whenua. Part of the whānau aspirations were to restore a traditional homestead on the block, establish a six-whare papakāinga, improve physical access to the block and establish a whare wānanga for mātauranga Māori practices as well-known tohunga, Rereata Makiha is a landowner of this whenua.
In June 2021, with their masterplan in hand, the Trust was successful in securing feasibility investment for their papakāinga through the Te Puni Kōkiri Māori Housing Network.
In October 2022, the Trust then applied to the Te Ringa Hapai Whenua Fund to improve their access to the block. This enabled the infrastructure and build of their papakāinga to commence.
This year, the Trust also secured funding through the Whenua Māori Fund to engage a cohort of providers to undertake feasibility work for potential commercial development on the whenua. This includes concept design to building consent for a whare wānanga facility, wastewater, and landscape design.
The Trust has continued to build and develop their aspirations with the integrated support of Te Puni Kōkiri regional advisors across the Service and Māori Housing Network teams.