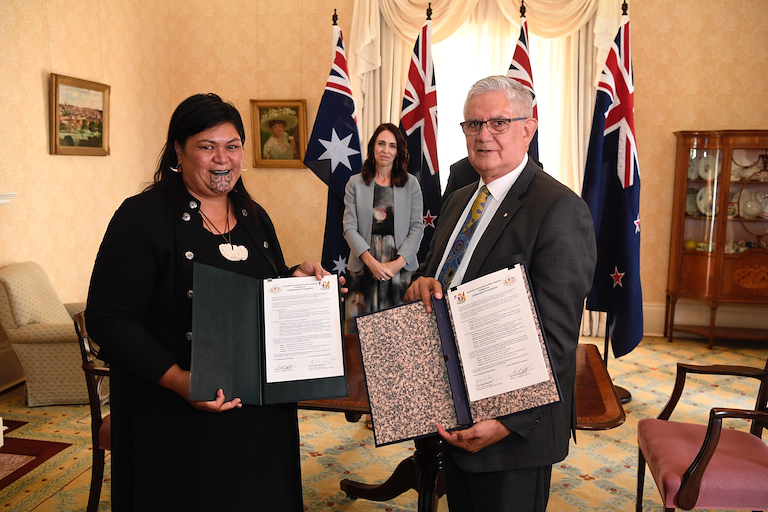 It is believed to be the first standalone bilateral arrangement of its kind in the world and aims to promote economic, social and cultural advancement between New Zealand and Australia. The two Ministers signed the arrangement during the annual Australia-New Zealand Leaders' Meeting between Prime Minister the Rt Hon Jacinda Ardern and Prime Minister the Hon Scott Morrison MP in Sydney on 28 February 2020. The partnership is a natural culmination of the close, long-standing and mutually beneficial relationship Aotearoa and Australia have on Indigenous matters.
Minister for Māori Development, the Hon Nanaia Mahuta, said Indigenous to Indigenous relationships on matters of culture, trade and innovation are a vital part of projecting and protecting indigenous interests globally.
You can find a copy of the Indigenous Collaboration Arrangement here.