At 25 years, Te Puni Kōkiri has many achievements to be proud of. This milestone gives an opportunity to reflect on what has been achieved by so many dedicated people, both past and present, across the motu. Hear from Te Puni Kōkiri Senior Advisor, Ken Collins, as he shares memories from the past 25 years.
Published: Monday, 4 December 2017 | Rāhina, 04 Hakihea, 2017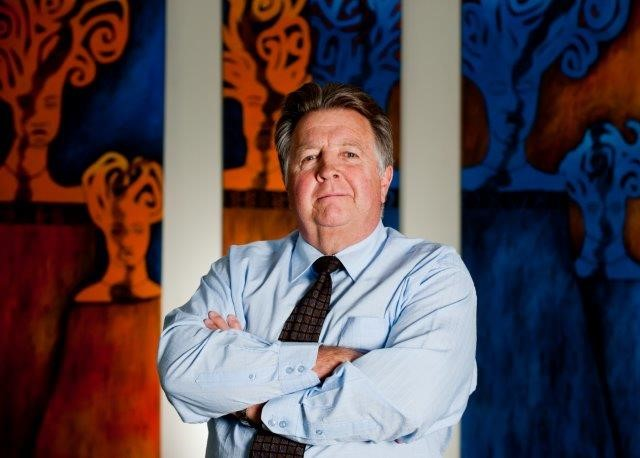 Ken Collins had just returned home from the 1991 Rugby World Cup in the United Kingdom when he landed a job at the newly formed Te Puni Kōkiri.
The Māori Affairs and Iwi Transition Agency were winding down and Ken's job was to put an induction programme in place for staff as part of the new set up.
Twenty-five years later, he is still here.
"The place has changed because our mahi changed," he says.
Since Ken's first day in the early 90s, he has worked under four chief executives. He says each has been "a different style of leader" responsible for steering the waka in a new direction.
From 1992 to 1995, Sir Wira Gardiner was at the helm.
"Wira was a hard-nosed type of rooster and he generally got what he wanted by demanding it there and then," says Ken.
"We had the fiscal envelope project at that stage.  We had police having to stand by some of our offices when we were delivering that message; the Crown's message to Māori.  People didn't like it, but staff still had to deliver it."
Following Sir Wira was Sir Ngātata Love and then Leith Comer.
Closing the gaps, reducing inequalities and Maori potential were the policy priorties championed by each of them.
Ken fondly remembers Tū Tangata events, fun days for Te Puni Kōkiri kaimahi held twice a year between 2000 and 2010.
"We would get together at the marae, play sport, chat and have a good time."
He remains tight-lipped at the mention of the old Social Club at National office.
"They used to hold all sorts of events, particularly in the days of Massey House but we won't go there. Best kept secrets in that house," he jokes.
Ken says the main reason he has not looked elsewhere for work over the years is the people at Te Puni Kōkiri.
"It is a fantastic place to be. I think it's the workplace culture. People seem to be happy in what they do.
"The kaupapa is good, because what is good for Māori is good for New Zealand."
He has worked in Human Resources, Finance and Planning, but decribes his role as being more about mentoring staff who are new to the organisation.
Looking forward, he sees a smaller role for Te Puni Kōkiri.
"With iwi settlements increasing, Māori out there will be doing more on their own back as the governance structures get in place.
"They are more comfortable and assured in their own ways…they are making their own decisions  The Māori asset base is good. The economic state of the country is good and Māori play a part in that. It is a good place to be."
Ken reckons he will work up until the end of 2019. He will then join his wife in retirement. He plans to play a bit of golf and ideally do some surfcasting. Visiting the South Island, his tūrangawaewae, is also on the list.
"I have got a bit of an attitude which is quite casual, laid back, happy-go-lucky guy.
"I do not get too worried about things. The sun comes up the next day so why worry?"