Aotearoa is once again gearing up for Matariki! 2023 is the second year we will officially celebrate Māori New Year as a public holiday. This year Matariki falls on 14 July. 
Published: Wednesday, 3 May 2023 | Rāapa, 03 Haratua, 2023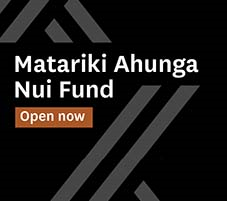 Manatū Taonga Ministry for Culture and Heritage is providing support through the Matariki Ahunga Nui fund for the regeneration of mātauranga associated with Te Kāhui o Matariki.
Applications are now being sought from Māori groups, community organisations, entities, or collectives who wish to hold an activity or event to support Matariki 2023.
More information about the fund, activities that can be supported and the application form can be accessed via this link
Applications close on 21 May 2023.
Finally, if you want to find out more about Matariki, go to the official website at https://www.matariki.com/
Mānawatia a Matariki!