Building business owner, Jarrod Tua (Ngā Puhi), didn't waste time when he had to down tools during the COVID-19 lockdown. He swapped his hammer for a computer and successfully applied for Te Puni Kōkiri funding to support four new cadets.
Published: Wednesday, 17 June 2020 | Rāapa, 17 Pipiri, 2020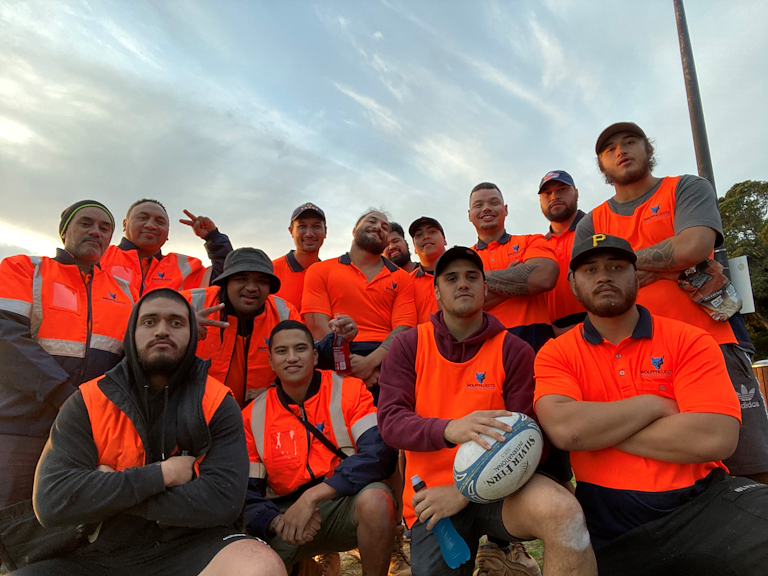 "It's awesome. Being able to connect with Te Puni Kōkiri was a huge blessing in disguise during the lockdown," says Jarrod who established his West Auckland business three years ago. The funding increases his team of Māori and Pasifika builders to 17.
"Before this I would get their tools sorted and pay out lump sums for training. It can be $5‑10,000 out of the company's pocket so you can see why a lot of companies don't do it. It jeopardises their financial flow."
That wasn't the case for Jarrod's company, Wolf Projects Building Solutions, which offers commercial and residential building work such as office fit-outs, house renovations and project management.
He is ambitious for financial success but his motivation comes from a stronger sense of purpose.
"I'm not big on trying to be the wealthiest person. To me wealthy is when the families in my team can grow and make their own financial decisions. It's when they have constant income, can look after their families, and think about taking on mortgages," he says.
Cadets are set up for success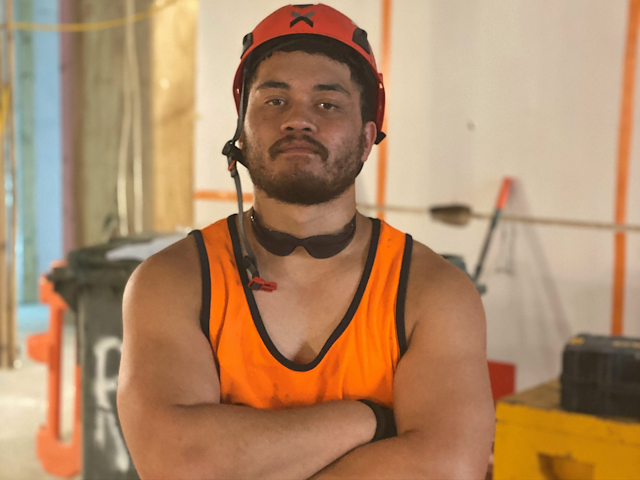 The company has survived COVID-19 thanks to the government's job subsidies and is likely to be strong again next year. Cadet Tuteauru Maipi (Tainui, Ngā Puhi), a 21-year-old who supports his partner and two tamariki, says he's lucky to have a steady income and a job he loves.
He admits to having a better work attitude since joining Wolf Projects a year ago. Not only is he gaining skills and experience before starting an apprenticeship next year but he's thriving in the whānau environment.
"It's a good and comfortable place to be every day. Jarrod looks after us outside work as well, helping us with things like getting our driver's licence. It makes a massive difference. He's only a young fella – he's 28. He's a good role model for us to follow," says Tuteauru who has always wanted to be a builder.
His boss understands that ambition and the courage it takes to get there.
From rugby league stardom to company boss
Contracted from school to play rugby league for Australia's Newcastle Knights, Jarrod's career was on a different trajectory. When, after two years, his contract was only extended to semi-professional status he hedged his bets by starting a building apprenticeship in Tāmaki Makaurau. He gained his qualifications in 2015.
Having secured his "life after footy",  Jarrod headed back to Australia for a heady year of playing for the Gold Coast Burleigh Bears and building luxury houses. He got married too. Then, expecting their first child, the pull home to whānau was too strong to resist.
He landed a job as a project manager. It was valuable experience for the next leap into the unknown – setting up his own business in West Auckland as a 25-year-old.
"I had a lot of family members who didn't have jobs or had no career pathways so I started changing my whole whakaaro. I thought 'why don't I start my own company and give them apprenticeships so they can upskill and go through the same route I did'."
Starting small, the company took on one then another unemployed Māori or Pasifika man, landing bigger jobs and growing from 2 to 17 kaimahi in just over three years. Workers have been recruited from the Te Atatū Rooster Rugby League Club and Te Kura Kaupapa Māori o Ngā Tapuwae.
Te Puni Kōkiri support
The $40,000 from Te Puni Kōkiri for four cadets is the first government funding the company has received.
Senior Advisor, Gail Hohaia, says Jarrod's success in developing the business and his commitment to his Māori workers made him an ideal recipient. His cadets, employed as carpenters and hammer hands, are expected to be ready for apprenticeships at the end of the programme.
"Wolf Projects was the perfect fit for the Māori Cadetships programme," she says. "Jarrod develops young Māori men, teaching them good work habits and total wellbeing while training them on pathways to apprenticeships."
The workplace focus on te reo Māori, Māori values, principles and models was also impressive.  It is evidence of what the programme manager James Turner says is an "explosion in take-up by Māori-owned SMEs".
"We've gone from none to about two thirds of the funding contracts being with Māori-owned businesses. The big players like Downer and Fulton-Hogan still have the bigger numbers of Māori cadets but it's great to also support the growth of the Māori economy through Māori owned and operated businesses."
The $22.7 million increase from this year's Budget will enable the Māori Cadetship Programme to expand from 500 to 1200 placements each year. It supports upskilling and re-skilling both new and existing Māori workers, including re-training those from industries adversely affected by COVID-19.
"If employers take on someone new they might get them ready for an apprenticeship, or train them to become a project leader or supervisor. The development may be delivered directly or provided by a third party.
"These are the kind of journeys we're taking them on. We stay involved, seeing that the cadet will come through more employable, more confident. We're also looking for change in the employer – that they take pride in getting the best out of their Māori staff," James says.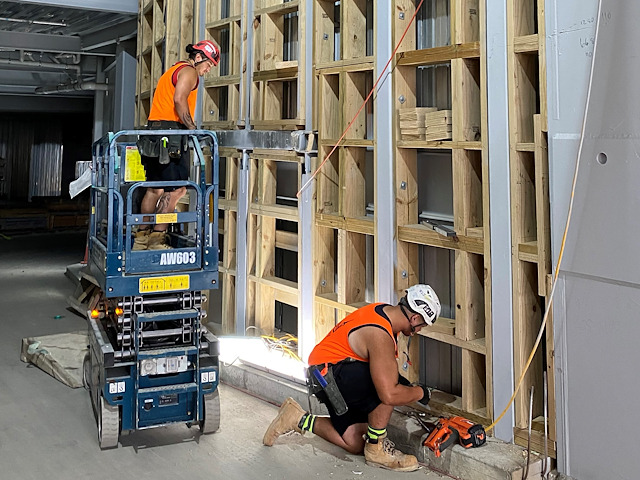 Lifting all-round skills and performance
Achieving the best isn't limited to younger workers. Jarrod Tua wants to upskill Wolf Projects as a whole and that has included encouraging "a couple of oldies in the team" to work towards apprenticeships.
"Imagine the conversations I've had with grown men who've been around longer than me! But because they believe in the company's kaupapa and vision it wasn't as hard to make them realise they're doing this for a better cause."
To ease the way, he's looking for a warehouse where his team can practise skills they're not getting on the job. Reflecting on his own apprenticeship, he wants to provide the right environment where it's comfortable to ask questions and make mistakes.
"A lot of people take discouragement real hard these days. I'm telling the boys I understand you're whakamā. We want to create an environment where if one person doesn't understand something the other ten will say 'well, this is how we thought about it'," he says.  
Learning works both ways. Some of the younger ones have been through kura kaupapa Māori together so te reo Māori is a common sound on the building site. They've inspired  their boss to improve his language skills.
"I've been keeping the bro on his toes. He's getting a lot of practice," says Tuteauru Maipi, one of the five or six fluent Māori speakers.
The power of belief in people
Tuteauru knows he has a hard four or five years ahead working towards his qualifications. Then he wants to have his own business and "to work with the bro".
It's an aspiration Jarrod wholeheartedly supports. His company may be small – he uses the metaphor of a Toyota Starlet cruising alongside a Ferrari – but it's capable of creating successful, confident people with their own innovative businesses.
"It's not the vehicle that determines the driver. In competing for contracts, I say (to potential employers) 'if you employ us you're giving us an opportunity to grow and to continue to develop young people'.
"If you believe in something it tends to pay off. We may not be a billionaire business working on high-end apartments but in terms of being able to help other people out there, that's a billion-dollar payment for me. I believe it's going to do well."
Image 1: Jarrod Tua (back row, second from right) and the Wolf Projects team at an after-work social.
Image 2: Tuteauru Maipi (21) is one of the cadets at Wolf Projects Building Solutions Limited.
Image 3: Wolf Projects offers commercial and residential building work such as office fit-outs, house renovations and project management.