The special significance of marae to Māori and communities is being acknowledged in this year's Budget with $10 million over four years allocated to help repair and restore whare and revitalise the paepae, building resilience of those charged with maintaining the protocols of marae, says Māori Development Minister Te Ururoa Flavell.
Published: Thursday, 25 May 2017 | Rāpare, 25 Haratua, 2017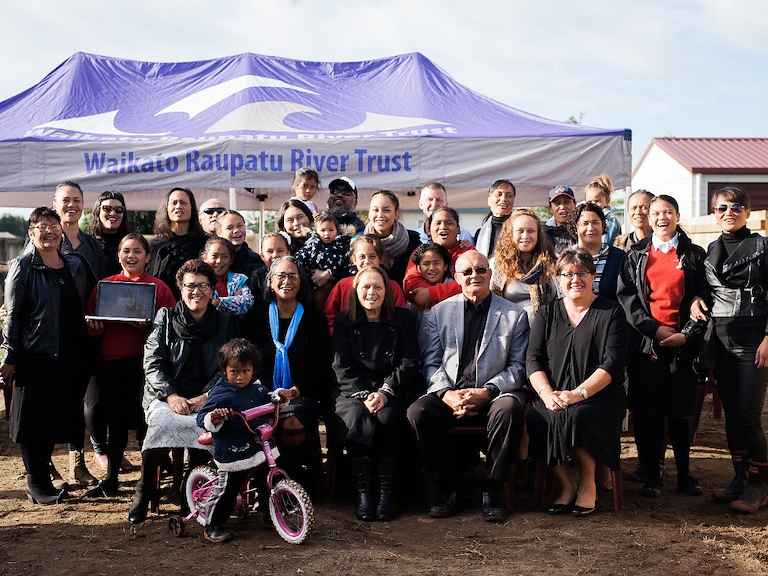 The funding for Marae Ora - Sustaining the Marae, Sustaining the Pae, is part of a broad-based $27 million package that will also help more whānau live in safe, secure and healthy homes.
"Marae are places of refuge for our people and provide facilities to enable us to continue with our own way of life. Our language and tikanga are given their fullest expression on the marae at our tangi and hui, says Mr Flavell.
"In order to be able to support the wellbeing of whānau, hapū, iwi and communities, marae must be safe, secure and healthy. This funding will support the restoration of whare, repair facilities, insulate meeting houses and provide for reo and tikanga wānanga.
"Our marae are the glue that binds us together, anchoring us in one place and helping shape who we are. As we have seen recently with the Kaikōura earthquake and the Edgecumbe flood, they also step up to the plate in the times of need," says Mr Flavell.
Budget 2017 will also continue to build on the momentum of success generated by the Māori Housing Network – Kāinga Ora, with a further $8m allocated in this year's Budget.
"Since it was launched in October 2015 the Māori Housing Network has supported 140 housing proposals worth $37.5 million covering a wide spectrum of housing needs," says Mr Flavell.
"The funding extension will allow more vital home improvements, whānau housing projects and affordable homes for Māori to be built."
The Pathways to Home-Ownership – Te Ara Mauwhare will provide $9 million over three years to trial innovative new approaches helping whānau achieve more housing independence.
"Some whānau are already benefitting from shared equity models or rent-to-buy arrangements to get them into affordable homes and we want to explore more community-led proposals," says Mr Flavell.
Te Puni Kōkiri will partner with organisations to test the feasibility of different pathways to help low to modest income whānau realise their home ownership goals.
"We want to see more Māori secure in their own homes and this new funding will help them down that path," says Mr Flavell.
For more information about gains made for whānau, hapū and iwi and Māori in general go to Budget 2017.