Sisters both in spirit and by birth have joined together to celebrate Matariki in the Soul Sistas exhibition at the Arts in Oxford Gallery , North Canterbury.
Of the nine wāhine Māori artists there are three pairs of sisters, however there is an undeniable bond of sisterhood which unites them all.
Published: Wednesday, 14 August 2019 | Rāapa, 14 Hereturikōkā, 2019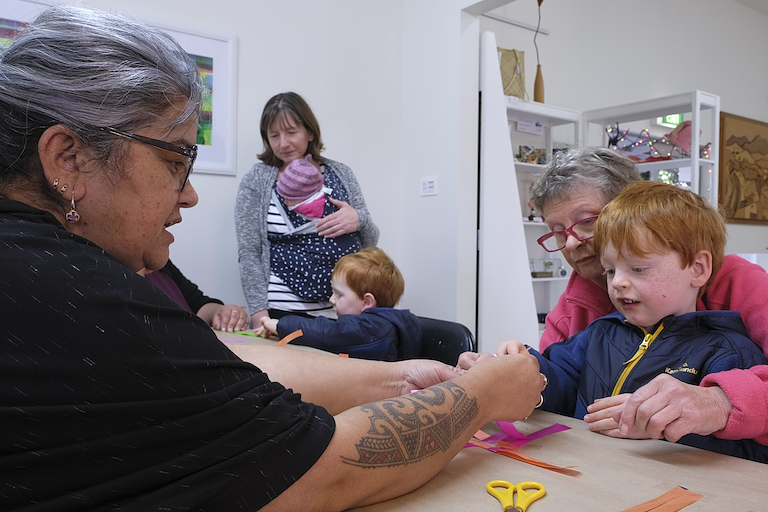 "I love the kaupapa Soul Sistas – it's really looking at wāhine Māori and how we tautoko each other even though we might not all be blood sisters, but te ao wairua , he tuakana teina," says full-time artist Piri Cowie (Ngāi Tahu, Ngāpuhi, Ngāti Kahu) who is exhibiting for the first time with her sister Rahera Cowie.
"It's the first time I've shown with my tuakana, Rahera, and that's quite challenging and beautiful at the same time – to work with your sister and to encourage her - it's really special acknowledging those tuakana teina relationships within the exhibition."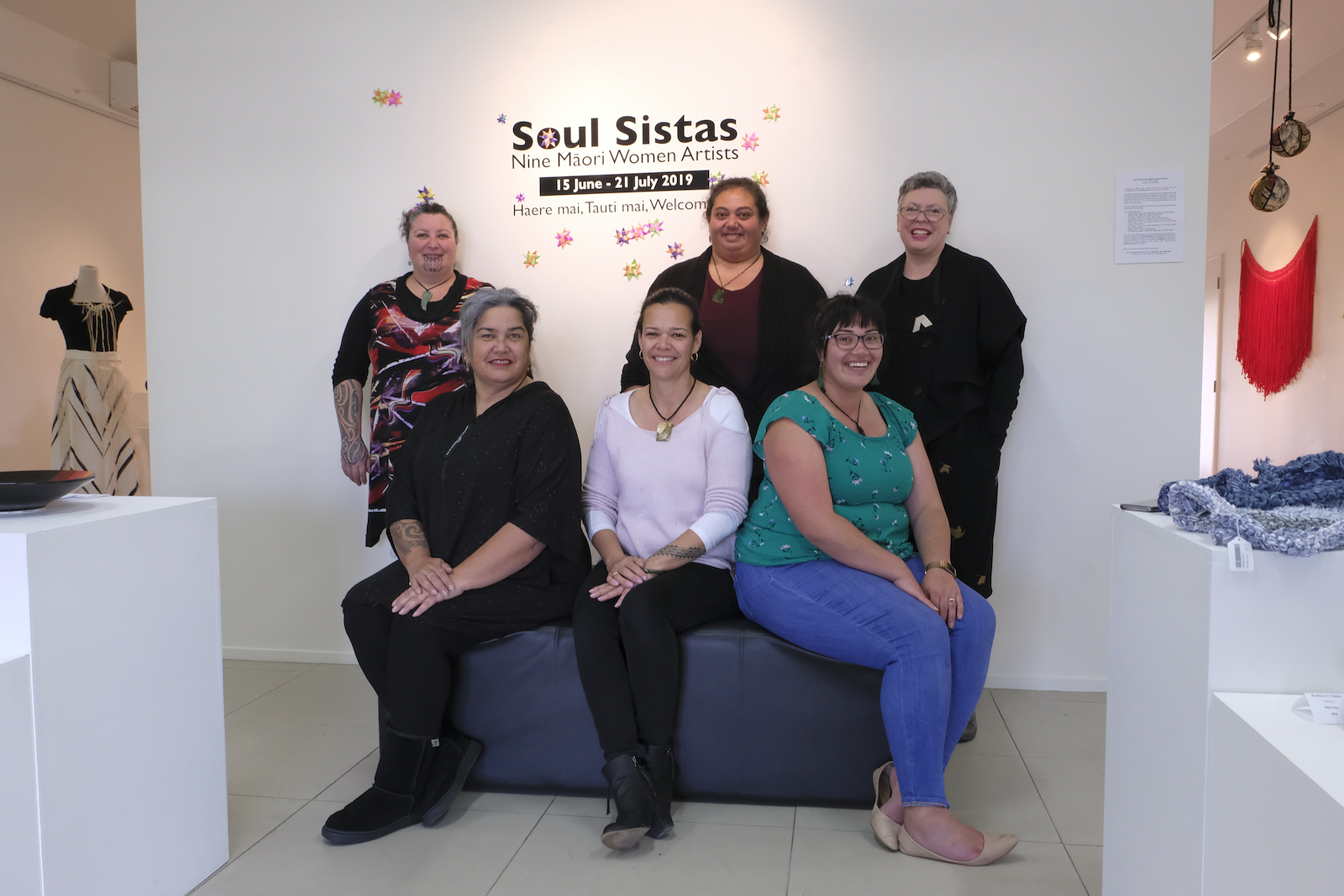 Rahera has been focussed on developing her weaving skills for the past year and a half and found the process of co-creating works with with her sister both encouraging for her confidence as well as a lot of fun.
"There were lots of fun dynamics between us two as sisters. Working with her has been awesome and a great chance to play together," she says.
They worked on two pieces for the exhibition; a painted copper hue (gourd) called Wawara which Rahera prepared and Piri painted. They also collaborated on a necklace called Kua to te Hīnaki featuring a woven neck-piece and a tuna fashioned from silver.
The Soul Sistas exhibition has been the centre piece for a programme of workshops and wānanga held at the gallery and was planned to coincide with the community Oxford Winter Lights event. It has been supported by funding provided by Te Puni Kōkiri and was open to the public for five weeks.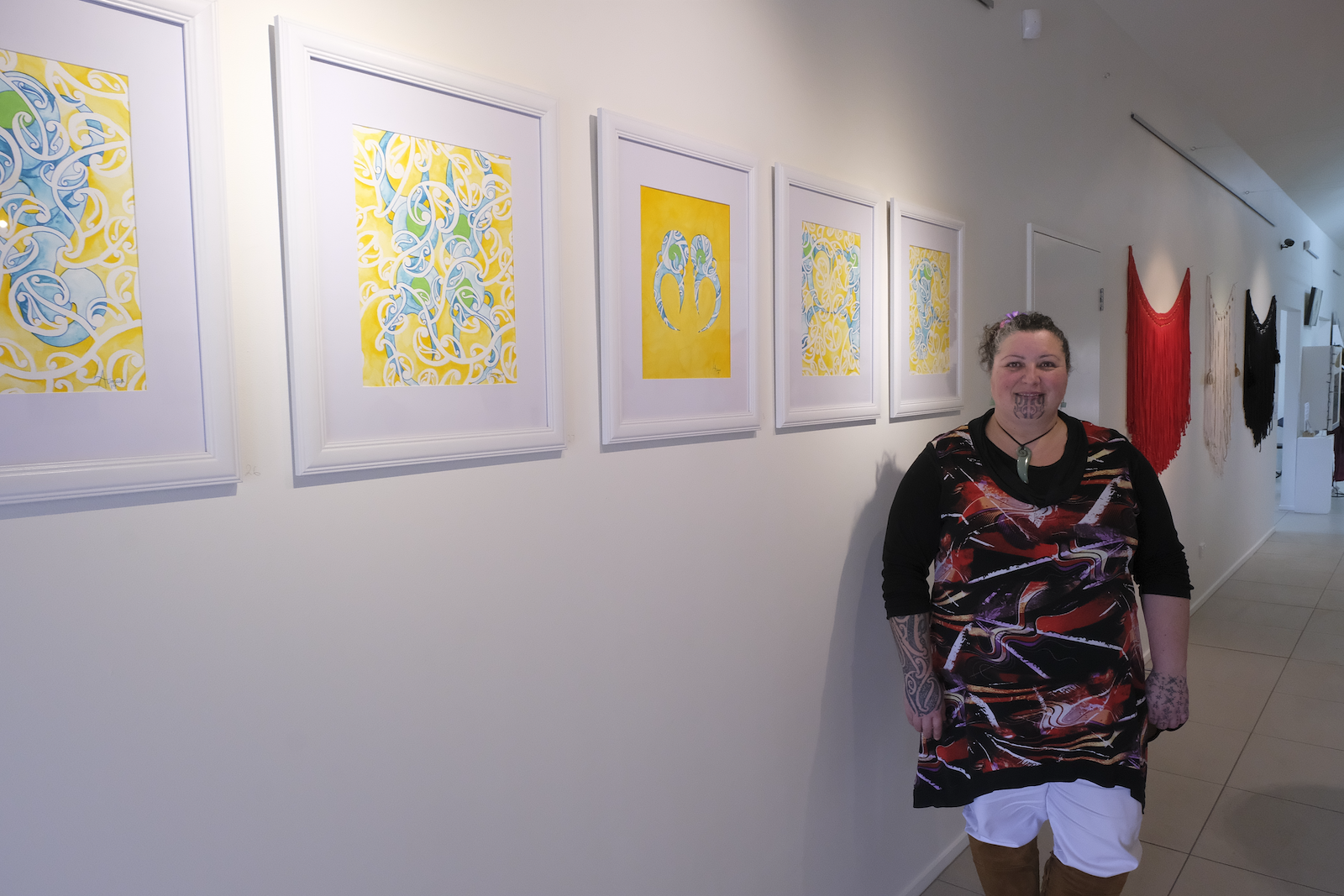 Oxford Arts Trust chairperson and Ngāi Tahu artist Areta Wilkinson says it was more than an exhibition and thanks to the support of Te Puni Kōkiri they were able to wrap some authenticity in terms of the programme, around the exhibition.
"It's more of a authentic cultural experience not just a static exhibition. What we are trying to convey to our community is that Matariki is a living cultural season that we celebrate and that it should be a time of increasing our knowledge, learning and shared understanding," she says.
The public programme featured eight events including paper making workshops, creating woven whetu (stars) from ribbon and public talks involving the artists.
"I think it's really significant for our small town to have a well presented exhibition of Māori art by nine Māori woman artists. It's a lovely way for people to engage with Māori aesthetics, values and aspirations."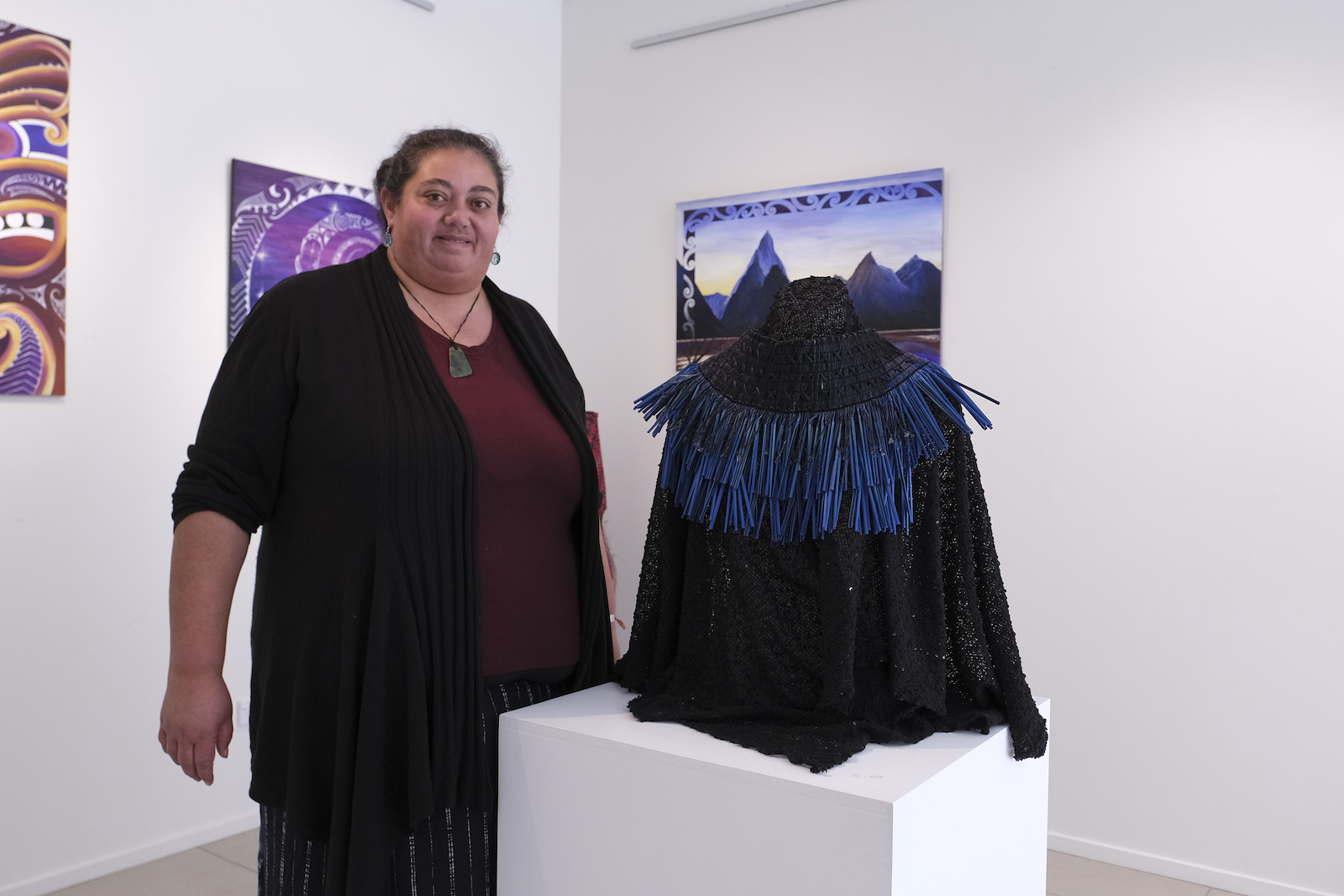 Piri Cowie says a special and emotional aspect of the exhibition was at the opening when they acknowledged whaea Waana Davis who passed away recently after 25 years on the Toi Māori Aotearoa board and served as chair from 1999 until the time of her passing.
"It was important to acknowledge and farewell our whaea Waana Davis. In terms of Matariki, it was a beautiful moment to acknowledge our pou who have led the way supporting and continuing to drive and create opportunities for wāhine Māori."
Sisters Lisa Harding and Corabelle Summerton (Ngāi Tahu, Ngāti Hako, Ngāti Maniapoto) and Paula Rigby, who curated the exhibition, and Kim Rigby (Ngāi Tahu, Ngāti Kahungunu ki Wairoa, Ngāti Ruapani, Ngāi Tuhoe) exhibited alongside Leisa Amua (Ngāi Tahu, Ngāti Māmoe, Waitaha, Kāti Hāteatea), Madia Purvis-Manihera (Ngāi Tahu, Ngāi Tuhoe, Rarotonga) and Helena Rollo (Ngāpui, Ngāti Whātua).