Māori Development Minister Te Ururoa Flavell and Primary Industries Minister Nathan Guy have congratulated this year's Ahuwhenua Trophy competition finalists, celebrating excellence in Māori farming.
Published: Wednesday, 17 February 2016 | Rāapa, 17 Huitanguru, 2016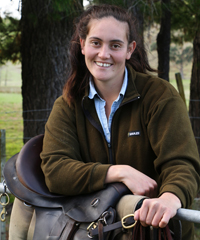 The three finalists are Tahu a Tao farm in Rakaia near Ashburton, Te Ahu Pātiki and Maukatere near Oxford in Canterbury and Tewi Trust in Okoroire near Tirau.
"I commend these finalists for their sheer hard work and fulfilling a legacy left by Sir Apirana Ngata, who helped introduce the competition which encourages proficiency and skills in Māori farming," says Mr Flavell.  
The Ahuwhenua Trophy competition, which is now in its 83rd year, celebrates the pursuit of innovation and new approaches by Māori farmers.
The competition alternates each year between sheep and beef farming and dairy.
"These dairy farms are outstanding examples of excellence in agribusiness and demonstrate commitment to sustainable developing farm land for future generations.  I am proud to celebrate and acknowledge the key role Māori play in New Zealand's primary industries," says Mr Guy.
"The Ahuwhenua awards contribute significantly to the profile and growth of Māori agribusiness – and in turn the growth of the country's economy.  It is also a reminder that the provenance of these finalists' products are internationally appealing because Māori culture is uniquely Aotearoa," says Mr Flavell.
The Government has a number of initiatives in place to support Māori Agribusiness growth including the Regional Growth Programme, MPI's Pathways to Productivity programme, the Primary Growth Partnership and the Sustainable Farming Fund.
"I congratulate all farmers involved in this year's competition and I'm looking forward to seeing the continued growth and success of Māori agribusiness," says Mr Guy.
The Chairman of the Ahuwhenua Trophy Management committee, Kingi Smiler says all three farms are worthy finalists who have made a big and brave call to showcase their operations in challenging times and to take the positive approach that Sir Apirana Ngata, who inaugurated the competition would have wished.
He says in difficult times it is important that leaders emerge and show the way for others. Kingi Smiler says there is no denying that the dairy industry is going through some difficult times at present with a combination of international factors well beyond the control of farmers.
"But this is not a time to retreat until the better times return. Such downturns in a cycle provide an opportunity for all farming businesses to take stock of their operations and to honestly analyse what they are doing well and what they could do better. Such work will pay great dividends when times improve. We are intergenerational farmers, with time on our side and a history of managing adversity and coming back stronger and better. Everything we do today must be done to have a positive outcome for future generations " he says.
Kingi Smiler says overall Māori agribusiness is in very good shape. He says irrespective of the blip in the dairy sector, other elements of the primary sector are doing well – especially kiwifruit.
"I believe that the Ahuwhenua Trophy has been a major factor in lifting the profile and perception of Māori agribusiness and we are seen as significant contributors to the New Zealand economy. We are no longer an adjunct to the economy we are mainstream and we stand tall," he says.
Three Finalists
Ngāi Tahu Farming Limited whose farms are located near the Canterbury township of Oxford. Their farms Te Ahu Patiki and Maukatere are in the area known as Te Whenua Hou and was originally a New Zealand Forest Service radiata pine plantation commonly known as Eyrewell Forest. Both farms are irrigated by water from the Waimakariri River, and milk a combined total of 2,230 cows.
Tewi Trust is situated near the small South Waikato settlement of Okoroire near Tirau. The area is famous for its hot springs and its beautiful hotel. The farm consists of a 138ha effective milking platform on which is run a 430 cow Friesian herd.
The Proprietors of Rakaia Incorporation's Tahu a Tao farm has a long and proud history dating back to 1886. The present 216ha property near Ashburton runs around 830 Kiwi cross cows. Its name Tahu a Tao is the Māori name for Kyle, the district where the farm is located.
Field days
Following the announcement of the finalists at parliament, field days will take place at each of
the farms. Each field day will commence at 9.30am and finish at 2pm.
Tue 8 March – Ngāi Tahu Farming Limited
Fri 11 March – Tewi Trust
Wed 16 March – The Proprietors of Rakaia Incorporation
The winner of the Award will be announced at a function in Hamilton on Friday 20th May.
Te Puni Kōkiri is a proud sponsor of the Ahuwhenua Trophy.
For more information, visit www.ahuwhenuatrophy.maori.nz.