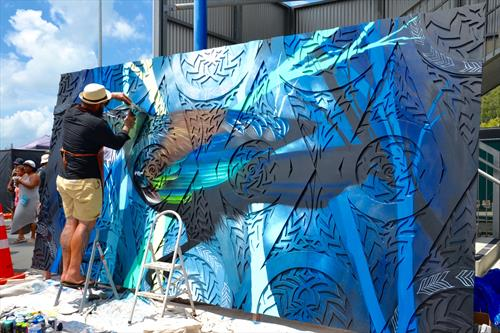 The Ngāpuhi Festival is Northland's largest free cultural, arts, music and community event. Coinciding with the Aotearoa's premier arts exhibition, Toi Ngāpuhi, the festival provided a number of activities for tāngata to enjoy their Saturday.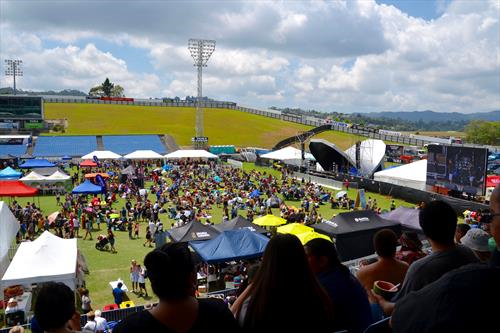 Te Puni Kōkiri Policy Analyst Kayla Hollis says her first time attending the festival left her with a great impression and that she was taken back by the energy of the tamariki. 
"The wairua was magical, there were lots of kids running around with their faces painted, eating ice cream and playing on the giant water slide," she says.
"The festival provided the perfect platform for people to reconnect and spend the day celebrating some very talented people."
With the temperature reaching a high 29 degrees Celsius, the majority of whānau indulged in the festival's food stalls and soaked up the northern sun whilst relaxing to the on stage live music.
Whānau were spoilt for choice on the day with other activities such as bouncy castles, water slides, painting and the highly popular free Wifi tent. A live performance from Aotearoa's Queen of RnB Aardhna brought to a close what was a hot and fun filled day.
Te Puni Kōkiri representatives at the festival encouraged people to fill out a survey it developed to capture the attitudes toward Te reo Māori, culture and identity.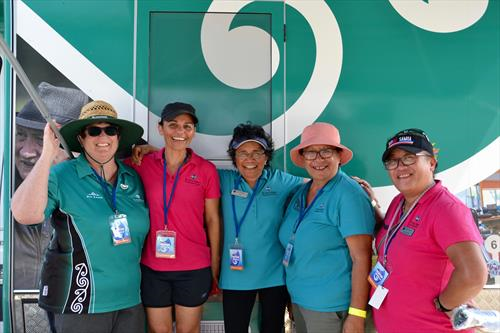 Senior Policy Analyst Sharmaine Nolan says it is important that we use these types of opportunities to not only connect with our tāngata but also those who are working towards the same goals.
"Collecting our peoples' voices is more ably done with the knowledge and support of our regional hoa mahi, who have the relationships in their communities," she says.
"And for us, attending the Festival was a great way to strengthen relationships with our regional colleagues and a good platform for working together and learning off each other."  
Te Puni Kōkiri also spoke with whānau about topics such as the Papakāinga Housing, Māori Land Court processes, access to Te Reo wānanga and training for new Marae Trustees.
Regional Business Analyst Karen Tasker says all in all it was a great day being amongst our local-people.
"It was awesome to see such a positive reaction from the attendees and being able to have a kōrero with some of the locals," she says.
"Our regional staff also loved being able to use waka Kōkiri; it's awesome."