It started with the unveiling of a plaque in Parliament to commemorate the New Zealand Wars. But in front of a crowd of figureheads from iwi across the motu, the Prime Minister announced that New Zealand history will be taught in all schools and kura by 2022.
Published: Friday, 13 September 2019 | Rāmere, 13 Mahuru, 2019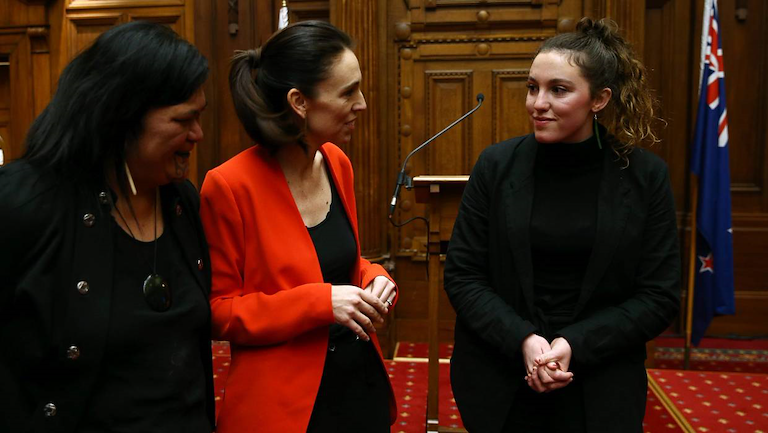 The voices of six Te Ātiawa women begin to karanga. As the sound adorns and echoes the walls of Parliament, the many faces of iwi from across the motu enter the Grand Hall preparing to make history.
The intention for many was to unveil a commemorative plaque which marks one of the least spoken about conflicts, but ironically the conflict that would most influence the future of our nation – the New Zealand Wars.
Speaker of the House, the Rt Hon Trevor Mallard said, "The wars of the mid-nineteenth century profoundly shaped our nation and its people, perhaps more than any other conflict. The impacts were immense and felt deeply across the country."
"It is important that these events in our history are acknowledged, including here at Parliament, and that those who fought, and especially those who fell, are remembered.
"Many New Zealanders will have ancestors who were involved in the Wars. Our Parliament's debating chamber has long acknowledged those who served overseas, it is only right that we show the same respect to those who made the ultimate sacrifice on our own shores," he said.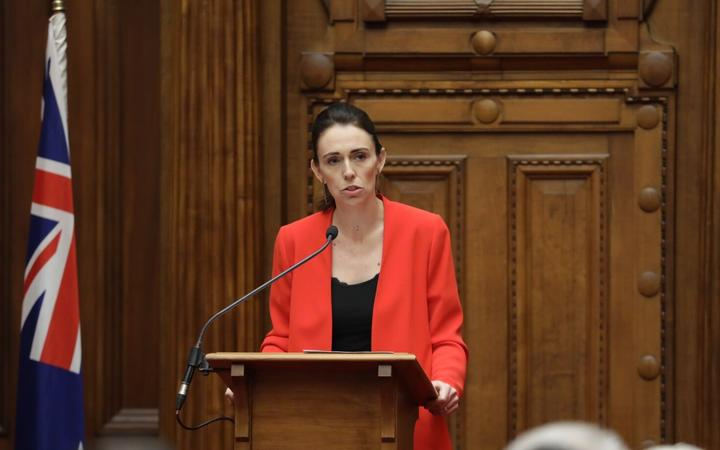 The plaque – which sits in the centre of the chambers – was unveiled by the Prime Minister, the Speaker of the House and Leah Bell who was part of the original pair that presented the petition to Parliament for a remembrance day and to also teach our history in our schools across the motu.
Many representatives from across the public sector were in attendance along with Cabinet Ministers and Parliamentary colleagues as the Prime Minister announced that New Zealand history would be taught in schools across Aotearoa by 2022.
Leah Bell, emotional after hearing the announcement said her feelings could not be put into words.
"The implementation of our history in the curriculum will unite Aotearoa. It will provide us with the resources, with the skills to make informed choices," she said.
"We hope that people will take pride in learning our history and even in the dark moments of bloodshed, of assaults, of war, they will see the beautiful connections... even though we have a brutal past, understanding who we are is actually what brings us together. It is a lack of knowledge that makes a fearful arrogance."
Prime Minister Jacinda Ardern said, "This Government is committed to a better New Zealand that we can all be proud of and which recognises the value of every New Zealander."
"I hope that we have given the hope that all our rangatahi are after."