Between them, Pete Little and Ben Paki have notched up nearly 80-years service to Te Puni Kōkiri and its iterations.  So as they had towards retirement, we asked them to share their memories.
Published: Tuesday, 5 July 2016 | Rātū, 05 Hōngongoi, 2016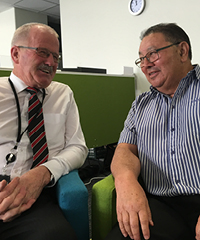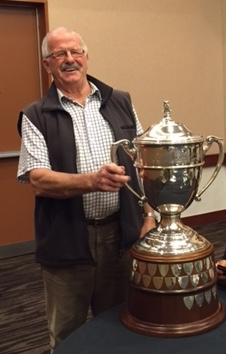 Pete started in the Department of Māori Affairs in 1966, after completing a government rural field cadetship through Lincoln College.  Read more.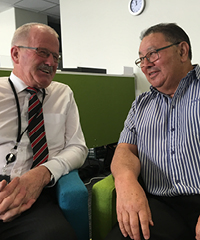 Ben arrive at Te Puni Kōkiri through Manatu Māori and the Iwi Transition Agency in the heady days of government reform of the late 1980s.  Read more.