This month staff and judges acknowledged the 40th anniversary of the Waitangi Tribunal.  Māori Development Minister Flavell joined the celebrations via video conference from China to thank the Waitangi Tribunal for their hard work.  He paid tribute to the late Matiu Rata for his role in establishing the Waitangi Tribunal. 
Published: Monday, 9 November 2015 | Rāhina, 09 Whiringa ā-rangi, 2015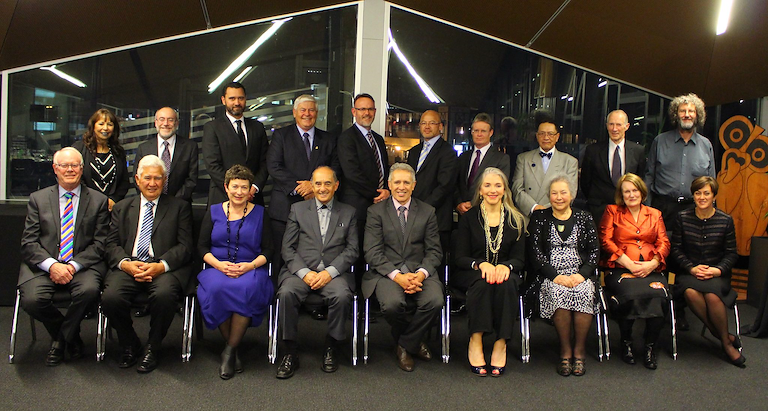 It was November 1974 when the Hon Matiu Rata introduced the Treaty of Waitangi Bill, saying at the time, "While the Treaty can be regarded as the possession by the whole of our nation of an instrument of mutuality that has endured for the past 134 years, to the Māori people it is a charter that should protect their rights.  The Bill is primarily aimed at satisfying honour.  It will also give physical and lawful substance to the long-held view that the spirit of the Treaty more than warrants our country's continued support." 
The Treaty of Waitangi Act 1975 established the Tribunal as a permanent commission of inquiry charged with making recommendations on claims brought by Māori relating to actions or omissions of the Crown that potentially breach the promises made in the Treaty of Waitangi. 
Since its establishment the Tribunal has released more than 133 reports, capturing the years of hearings, research and recommendations on claims made. 
The Minister highlighted the importance of the judicial body in providing iwi and hapū the opportunity to put their history on public record for people to read and closed with thanking the Tribunal for the many years of hard work giving voice to the claims brought by Māori to be heard.