Budget 2017 will provide an extra $21 million of operating funding over the next four years for Māori language initiatives to support the continued revitalisation of te reo and Māori culture, Māori Development Minister Te Ururoa Flavell says.
Published: Thursday, 25 May 2017 | Rāpare, 25 Haratua, 2017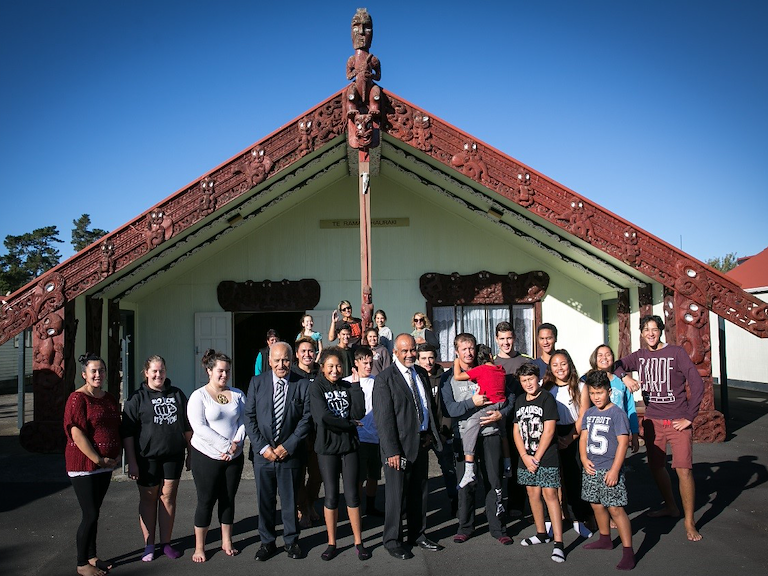 $5 million of new funding over the next three years will lift whānau participation in Kōhanga Reo.
"We know that Kōhanga Reo sets tamariki and whānau on a lifelong pathway of learning te reo Māori so it's vital we provide support to improve participation and access," Mr Flavell says.
"We must set our children on to a productive educational pipeline and our support here is critical."
More Māori stories are set to be told with $10 million of funding over four years allocated for programmes and content through broadcasting funding agency Te Māngai Pāho.
"We'll see more of ourselves and our stories on multiple platforms that show the beauty of our language and culture," Mr Flavell says.
In addition, over the next two years $3 million of new funding will support Te Mātāwai to lead language revitalisation on behalf of iwi and Māori and a further $3 million over two years will be provided to Te Taura Whiri i te Reo Māori to promote te reo Māori.
"These gains show the commitment we are making towards the revitalisation of the Māori language," Mr Flavell says.
For more information about gains made for whānau, hapū and iwi and in general for Māori go to Budget 2017.