Māori Development Minister Te Ururoa Flavell said at a pre-budget announcement the Māori Housing Network will receive a $12.6 million boost over the next four years in this year's Budget.
Published: Thursday, 12 May 2016 | Rāpare, 12 Haratua, 2016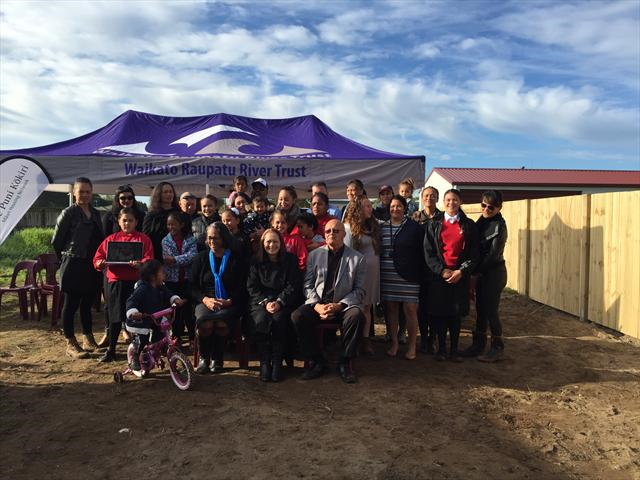 The Turner whānau welcomed the announcement at a ceremony held in Ngāruawāhia today. Rangitāmoana Wilson, spokesperson for the whānau, said the day was a moemoeā come true and invited Minister Flavell to turn the sod of the soil where their papakāinga will be built.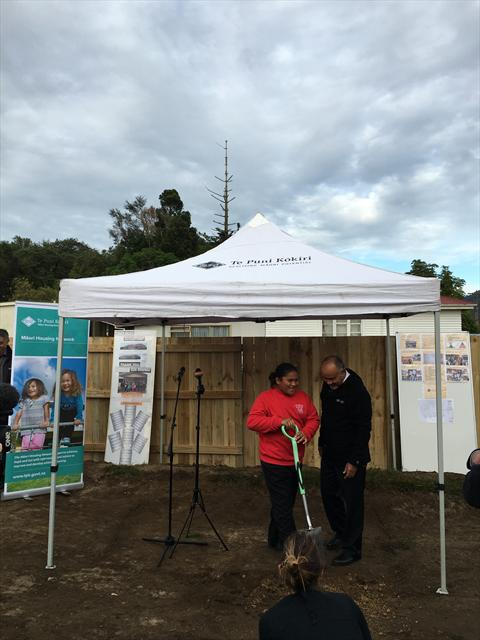 "I am stoked that we are here today," Rangitāmoana said. "It's been three hard years for us to get to this point for us to realise our moemoeā. We first started this dream after going through Whānau Ora.
"We decided that our whānau would want to be able to create our own answers to our problems, today is a testament to that fact. We as a whānau have come together to find a solution, to find a way to build our papakāinga"
Rangitāmoana acknowledged the assistance the whānau had received from Te Puni Kōkiri and the Māori Housing Network mentioning in particular Chief Executive Michelle Hippolite, Waikato-Waiariki Regional Manager Rachel Jones, and Patricia Nathan from the Waikato office, for the support they provided the Turner whānau which helped them to attain their dream.
Praise was given to Te Puni Kōkiri for the approach that the Ministry is taking to work with whānau, especially following on from the opening of the Ranga-Bidois papakāinga also in Ngāruawāhia.
Minister Flavell announced a funding boost for the Māori Housing Network will help more whānau to realise their housing aspirations.
"Māori are over-represented in housing deprivation statistics and this increase in funding would allow the Network to help more whānau in need," Mr Flavell says.
"The Māori Housing Network is about ensuring whānau have access to safe, secure and healthy homes which in turn improve their health and wellbeing."
Since last October the Network is helping to build 42 affordable rental homes and is supporting housing repairs for around 165 whānau. It is also funding infrastructure (power, water, sewerage system, roading, gas, and telecoms) for social and affordable housing and papakāinga housing on Māori land for 113 whānau.
The new funding means the Māori Housing Network, led by Te Puni Kōkiri, will have a total of $17.6 million a year for Māori housing projects.