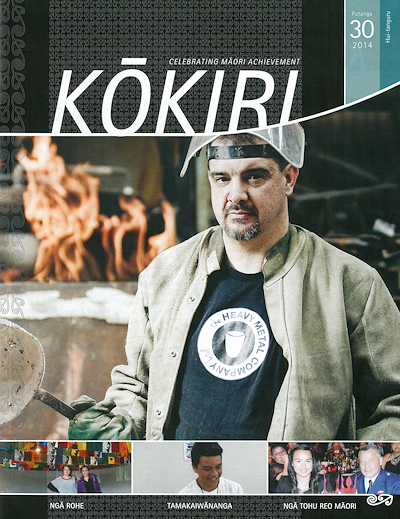 Whakatuwheratanga
From the Minister of Māori Affairs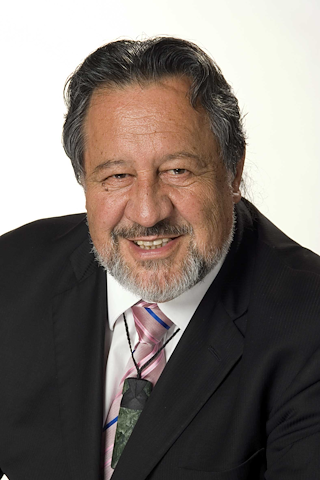 Ngā mihi o te tau hou ki a koutou katoa
Welcome to 2014. As this new year is dawning, I expect that many of us have been filled with the joy that comes with spending time with our whānau, with celebrating our relationships, or simply, taking a reprieve from the business that consumes us for most of the year.
From the Associate Minister of Māori Affairs
From the Minister for Whānau Ora
Oranga Whānau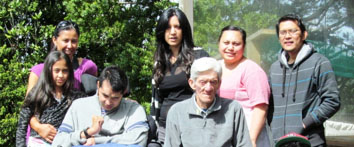 Champions of change
Whānau Ora Champions Charmeyne Te Nana-Williams, Pati Umaga, Brendon Pongia and Piri Rurawhe are promoting the Government's reforms as part of the transition to a NGO commissioning model.
Whānau plan for the future
A young south Auckland family credit Whānau Ora for a new outlook on life.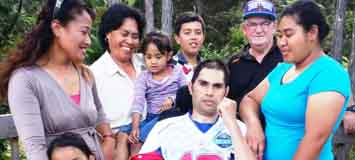 House of Hope
A Pacific aiga (family) unable to care for their severely disabled adult son now have a pathway to support his return home thanks to Whānau Ora.
Free at Last...
A Waikato woman in and out of prison every year for 20 years is breaking the cycle with the help of Whānau Ora.
Whakamaherehere
Initiative with employers commended for helping Māori get jobs
The Te Puni Kōkiri cadetships initiative has received positive recognition from the Government for helping hundreds of Māori get work experience and jobs.
2013 Census QuickStats about Māori
Ngāpuhi remains the largest iwi for people of Māori descent; nearly a quarter of all Māori live in the Auckland region; and over a fifth of Māori can hold a conversation in te reo Māori.
Ngā Rohe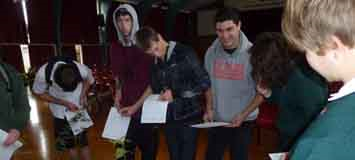 Te Taitokerau: Growing māori education success in the north
In just seven years, a Te Puni Kōkiri Te Taitokerau investment in a carpentry programme for 10 Northland College students has grown into a Māori Trades Academy catering for just over 200 students from nine schools across Northland. And those numbers are set to increase in 2014 to 12 schools plus NorthTec and 240 funded places.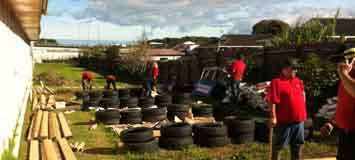 Tāmaki Makaurau: Harvesting relationships through māra kai
Not only has the Waatea Marae māra kai in Māngere started harvesting its produce but it has also proven to be a catalyst for diverse relationships.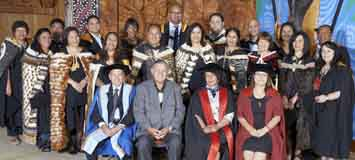 Waikato: Inaugural Māori MBA graduates: a new resource for Māori
The Inaugural Graduation of the Waikato-Tainui Endowed College Master of Business Administration last November will have direct and indirect benefits for Māori across the motu, says Te Puni Kōkiri Regional Director Gail Campbell.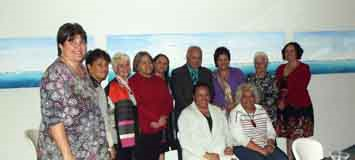 Te Moana a Toi: The Māori women's leadership summit
At the Māori Women's Leadership Summit in Wellington in December, the Federation of Māori Authorities announced a new award aimed at Māori women leaders in business. The award is backed by Westpac and will be given at the Māori Business Awards in Napier in May.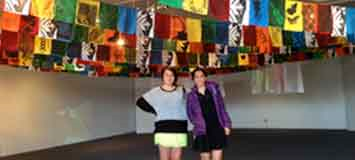 Te Tairāwhiti: Big dreams in Te Tairāwhiti
They live in one of the most isolated geographical regions in the country, but that doesn't mean the rangatahi should be denied the kind of opportunities that city kids often take for granted.
Te Arawa: Skating towards his dream
In pursuit of a girl, a teenage Dammon Paul went ice skating. In his first attempt, he knocked himself out. In his second attempt, he skated straight into a wall and busted his shoulder. In his third attempt, he skated backwards and knocked himself out again.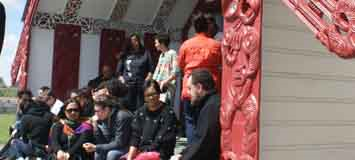 Takitimu: Called by our taonga
When 40 Māori working in museums and galleries around Aotearoa New Zealand gathered in Hawkes Bay for the Kāhui Kaitiaki Hui they brought their rourou of research and mahi to share.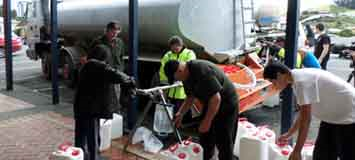 Te Tai Hauāuru: Civil defence
Late last year – unbeknown to the rest of the country – Mt Taranaki exploded in a major civil defence exercise to test the region preparedness to cope in an emergency.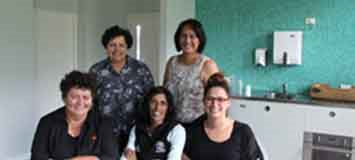 Te Whanganui ā Tara: Restorative justice panel
Thirty years ago Neville Baker, Chairman of Te Rūnanganui o Taranaki Whānui ki te Upoko o Te Ika, was involved in producing a report to government that recommended a new way of engaging with Māori who ended up "in the system".
Auahatanga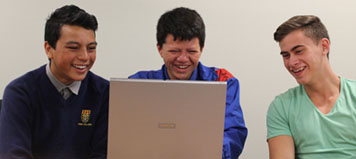 You make a difference to Maori boys' success ̈
NCEA – the National Certificate of Education, is still a mystery to many of us, but researcher Lisa Davies has a message for whānau who want to help their rangatahi achieve well.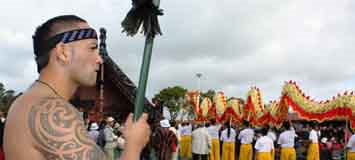 Following the Footsteps of Rewi Alley (1897 – 1987)
Rewi Alley: The incredible story of a boy from the Canterbury foothills who helped drive the spread of education into the towns and villages of the largest nation on earth.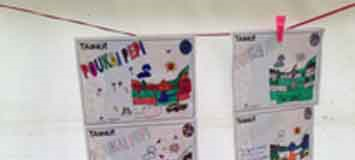 Working together to get the best for Waikato-Tainui children
Poukai Pēpi is an early learning initiative giving the youngest children of Waikato-Tainui the strongest start in education.
Tū Rangatahi Māori Mai Young Māori entrepreneurs and scientists
Te Puni Kōkiri celebrated rangatahi at The Outlook for Someday sustainability film challenge; and Young Enterprise Scheme.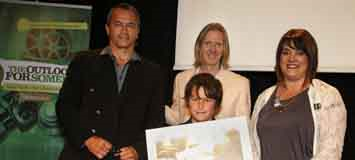 Young People + Film + Sustainability
The Outlook for Someday wants us to change the way we interact with Papatūānuku, each other and our environment. It's a big challenge summed up this way: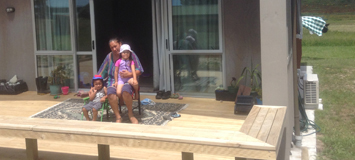 Papakāinga - Where Dreams Come True
Gloria Gardiner is living her dream. In September last year she moved back to her papakāinga on Rangiwaea Island; a 5 minute boat ride off the coast of Tauranga.
Pukaki Papakainga
It's been a long and complicated journey for a Papakāinga development opening in Auckland this month. Pūkaki Ahuwhenua Chair Julie Wade says– the results have been worth it.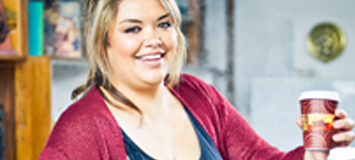 Heavy Metal
Seaview's industrial area at the bottom of the Wainuiomata Hill seems a world away from the British Royal Family and Hyde Park. But these worlds met back in 2006 at the unveiling of the iconic New Zealand War Memorial in London.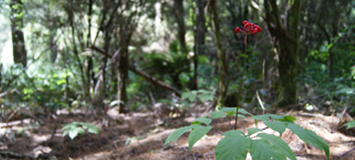 Distilling Heaven and Earth in Te Kuiti: Maraeroa C's Ginseng Plantation
According to Chinese lore Ginseng is Heaven's gift to humanity, embodying the three stars of Tautoru (Orion's Belt): Happiness, Prosperity and Longevity. The sacred plant grows incredibly slowly so it can absorb and distil the essence of Heaven and Earth.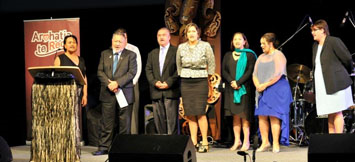 Ngā Tohu Reo Māori Awards
From individuals to communities, the Te Taura Whiri i te Reo Māori Language Awards 2013 held on 15th November in Gisborne acknowledged those who have shown commitment and dedication to the revitalisation of te reo Māori.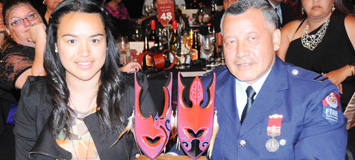 Hastings Fire Brigade
Hastings man Allan Brown walks the talk of the Fire Service's vision- 'To work with communities to protect what they value'.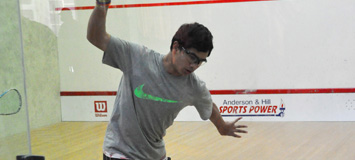 Squash Champion with Big Dreams
Scott Galloway has been playing squash for so long, that he can barely remember when he started.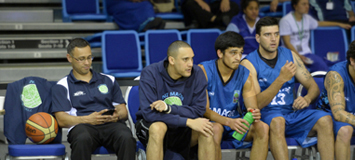 Māori Basketball
Basketballer Lindsay Tait has been one of New Zealand's most consistent performers over the last decade.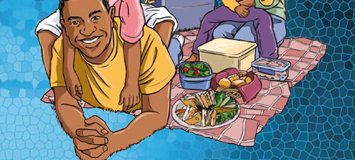 Outing Gout
Gout has not been "outed" in the media but it needs to be! A form of Arthritis, the illness is incredibly painful and debilitating. New Zealand has one of the highest Gout rates in the world while Māori and Pasifika men have the highest rates nationwide.
Ārahitanga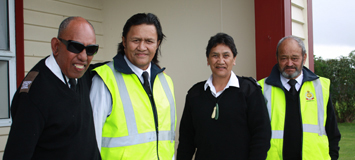 New Zealand Māori Council to continue unchanged
There will be no changes made to the Māori Community Development Act 1962 in respect of the New Zealand Māori Council, but further work will be undertaken next year with key stakeholders on future arrangements for the Māori Wardens, including exploring models of establishing a stand-alone entity, Māori Affairs Minister Dr Pita Sharples announced in December 2013.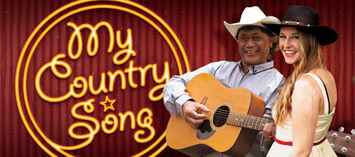 Māori Television, Ready for the Future
MPs from across the House of Representatives demonstrated their support for Māori Television by passing the Māori Television Service Amendment Act 2013 in November last year.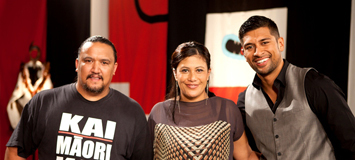 Proposed Māori Language Strategy
Strengthening the focus on whānau, hapū and iwi, and consolidating Māori leadership are the key principles underpinning the proposed new Māori Language Strategy which the Minister of Māori Affairs, Hon Dr Pita Sharples released just before Christmas for consultation with Māori language stakeholders.
Pānui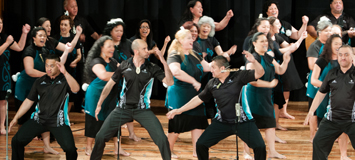 Celebrating 10 Years of Te Kōnohete
Launched in 2004 as an opportunity for Ministry of Justice staff to celebrate waiata, te reo and tikanga Māori, Te Kōnohete 2013 saw 16 kapa haka rōpū from across the public sector take part in this unique event.