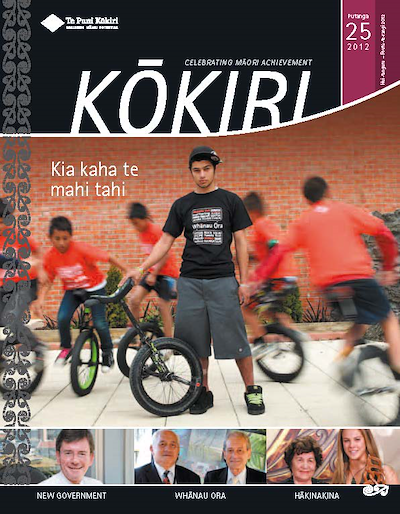 Ngā Rohe
Te Whanganui ā Tara: New Kaumātua Resource Kit: Puna o te Ora
The Māori health workforce has expanded over the last 25 years. Today there are more than 250 Māori health providers and many Māori health units within District Health Boards and Primary Health Organisations.
Te Tai Hauāuru: American Eagles on the Water
When it was first mooted that the American Eagles rugby team would be welcomed by Whanganui Iwi at Pūtiki Marae, and taken up the Whanganui River to be welcomed by the town, the team's management was cautious of the possible risk to safety. They soon capitulated, however, when they realised the cultural significance of the journey on the awa.
Tāmaki Makaurau: Atamira Māori in the City 2011
At Atamira Māori in the City 2011 over 98,000 people enjoyed music and entertainment, kai, film, fashion, whakairo, tōhungatanga, and mātauranga Māori.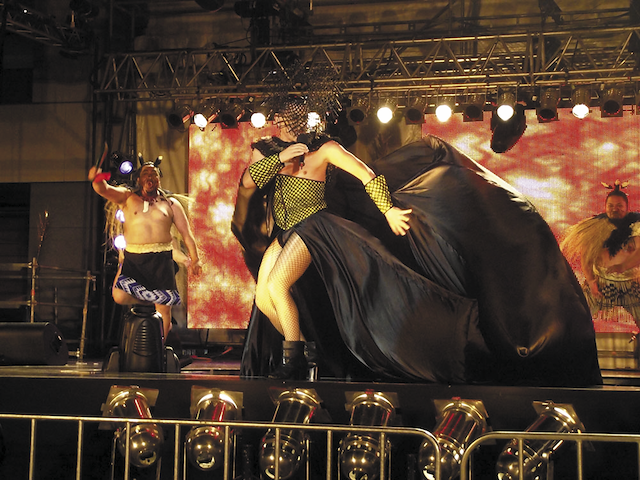 Tāmaki Makaurau: Mika's Aroha Mardi Gras
New Zealand Māori cross-cultural gender-bender, Mika, created a magical celebration of Auckland in all its glorious colour and diversity.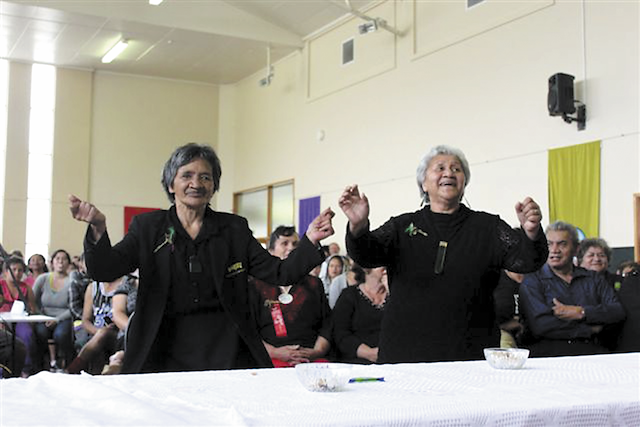 Waikato: Hauraki Cultural Festival
The 38th Hauraki Cultural Festival was hosted by Paeahi Marae. A kapa haka competition was the focus of the two-day event.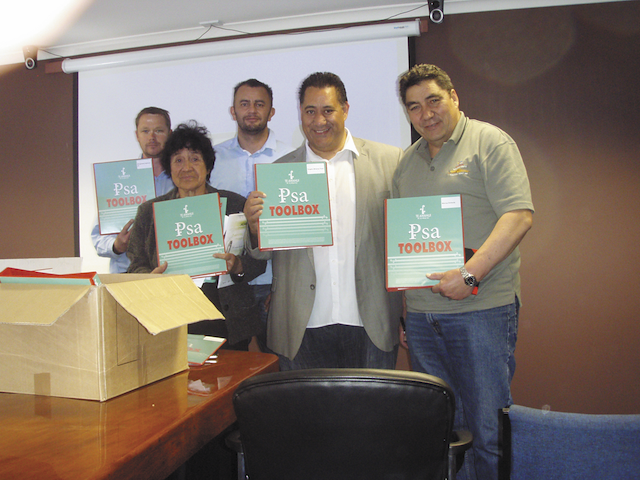 Te Moana ā Toi: Māori Kiwifruit Grower Toolkit
Thirty years of Māori leadership in the kiwifruit industry is facing its biggest threat in the form of Pseudomonas syringae pv. actinidiae, also known as the Psa virus.
Te Moana ā Toi: Tauranga Moana welcomes Flying Fijians to RWC 2011
There are two passions which tangata whenua and our distant cousins from Fiji share –rugby and manaakitanga.
Te Arawa: Te Kura o Hirangi – Māra Kai
Te Kura o Hirangi established a māra kai at their kura to complement the school's Taiao (environmental studies) curriculum.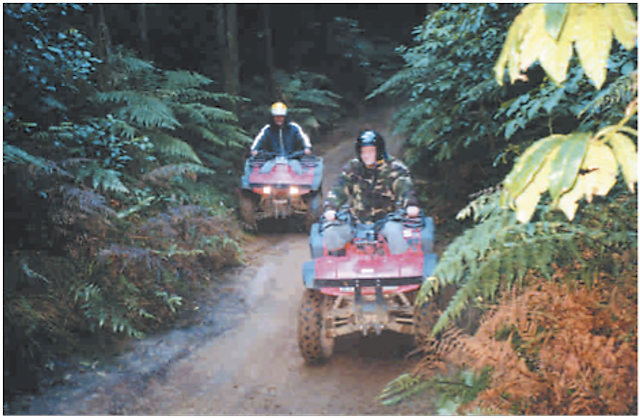 Te Arawa: Te Arawa Primary Sector aims for a collaborative future
Te Puni Kōkiri Te Arawa and Māori Trust Office Waiariki have been working together with Māori Incorporations, Ahuwhenua Trusts and Iwi Organisations to develop a Te Arawa Primary Sector (TAPS).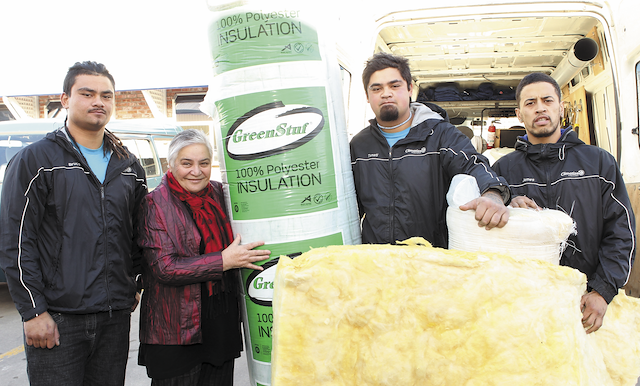 Te Tairāwhiti: Warm Homes for Whānau
The Minister for Whānau Ora, Hon Tariana Turia, pictured with – from left to right – Bruce Williams, James Ferris and Tamati Williams from Gisborne insulation and heat pump experts Climatize. A joint venture between Climatize and Tūranga Health has led to warmer, healthier and safer homes for almost 200 whānau as well as the creation of a dozen jobs.
Te Tairāwhiti: He Kākano Ahau
"Kotahi tonu te hiringa i kake ai a Tane ki Tikitiki-ō-Rangi, ko te hiringa i te mahara"
Takitimu:Takitimu Festival 2011
The Takitimu Festival drew on iwi and Pacific nations affiliated to the Takitimu waka, which migrated from the Pacific to Aotearoa over 500 years ago. The inaugural festival in 2009 attracted more than 3,000 people with a huge range of musical performers, as well as workshops and activities showcasing the uniqueness of each nation, whether through history, business, food, music, art or craft. The pōwhiri followed months of rehearsals to utilise local people keen to participate, and according to executive director, Tama Huata it was "quite a spectacle, a real acknowledgement of the kinship which connects us all to the Takitimu waka".
Takitimu: Georgia RWC Mania in Wairarapa
Wairarapa hosted the Georgian rugby team during the Rugby World Cup transforming the region in an array of red and white flags – events and festival activity. Kick-started at Te Ore Ore Marae, Georgia was welcomed from local iwi, Ngāti Kahungunu and Ngāti Rangitane. Georgia "loved the day – advising that they too love children and food and that Kiwi's were welcome to visit and enjoy the same great level of hospitality. Local business and communities pulled together and adopted "Georgia". Wairarapa events included the hosting of players to a kiwi meal with local families, a sheep sharing experience, training & signing sessions finished off with a poroporoakī. It was a great time and experience, bringing communities together in a spectacular manner, says Kaiwhakarite, Dick Smith "a real culmination of iwi and community working well together."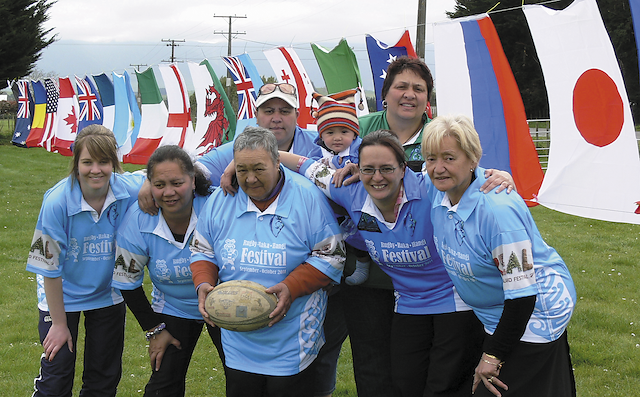 Takitimu:Rugby Haka Hangi
Chair of Kahungunu ki Wairarapa, Hayden Hape, was ecstatic with the community response to the Dannevirke hosted event. People from all over the Tararua district along with ESPN and international visitors enjoyed the day. He says: "it was a real whānau experience, a kids ripper rugby tournament, rides and activities - this is whanaungatanga." The rugby jerseys are a treasured keepsake for the tournament players, other ate hāngi for the first time and all experienced a unique kiwi event. Rugby Haka Hangi was also hosted during Rugby World Cup 2011 at Carterton, Te Aute College, Clive and Wairoa.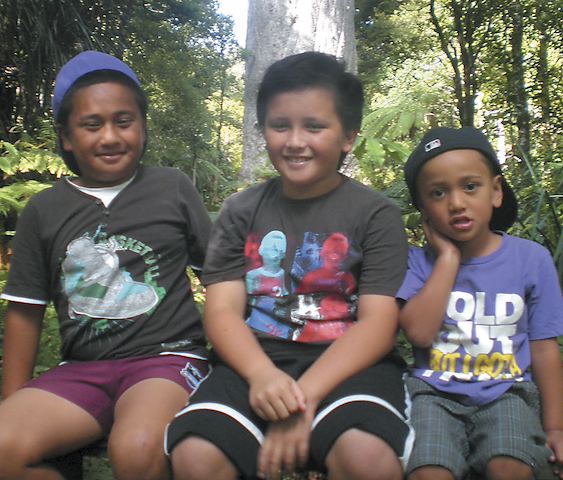 Te Taitokerau: Planning for a'healthy, happy' whānau
Hokianga descendents of Tipara and Keita Wynyard are united in a strategy to become a more cohesive, healthy and prosperous whānau.
Te Taitokerau:Te Hononga – Our Union as One
Leadership and guidance from Te Puni Kōkiri helped Northland's civic leaders host an exceptional tribute and welcome to Rugby World Cup 2011 teams who visited the region.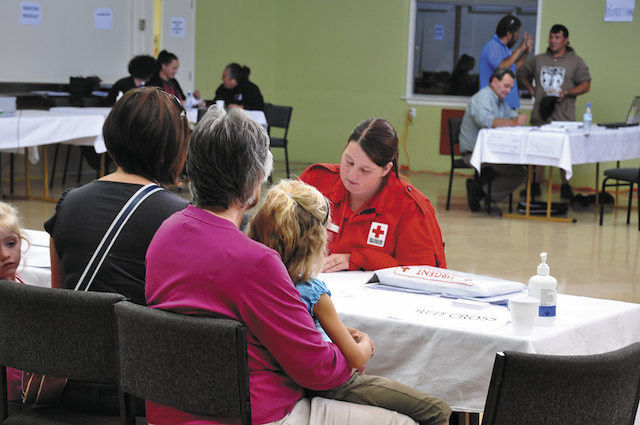 Te Waipounamu: Kia tau te Rangimārie
Ngā Hau e Whā National Marae, located in the earthquake damaged eastern suburbs of Christchurch, has garnered international interest for its role in hosting district court proceedings.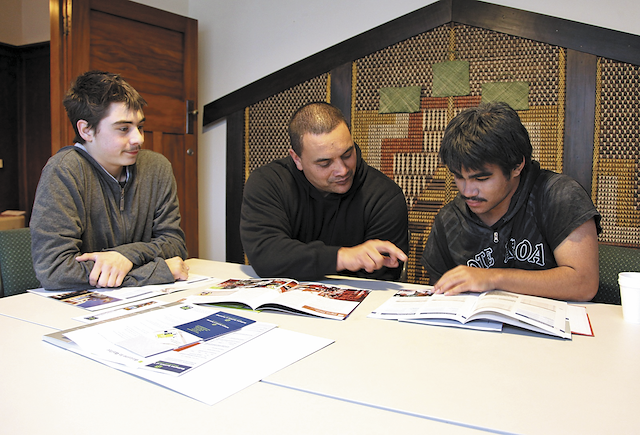 Te Whanganui ā Tara: Te Puni Kōkiri and WelTec Partnering For Success
Te Puni Kōkiri expanded its scholarship programme at the Wellington Institute of Technology (WelTec) to include painting, tiling, brick and block-laying, landscape construction, and plumbing and gas fitting.
Te Tai Hauāuru: Whanganui River Week
Whanganui River Week 2011 celebrated Te Awa o Whanganui and connecting the community to its beautiful river with eight days of events, films, stories, future aspirations kōrero, waka ama racing, traditional Māori fishing and the Great Whanganui Awa Pumice Race.
Main Feature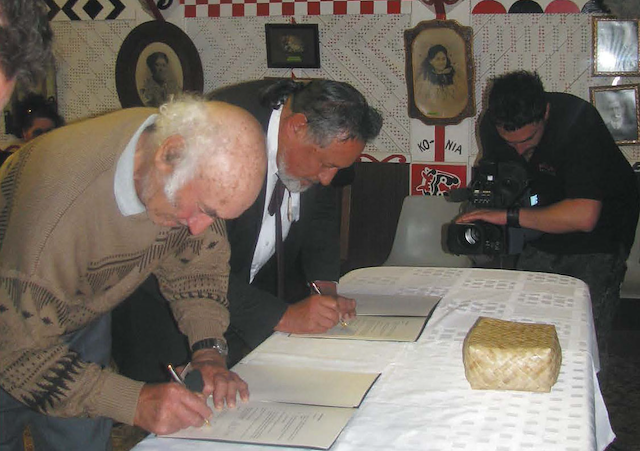 Mokomoko Pardon Recognition Tinged with Joy and Sadness
The wrongful conviction and execution of Te Whakatōhea rangatira Mokomoko in 1866, for the murder of Reverend Carl Volkner, reached a milestone in the journey to justice by the great chief's whānau.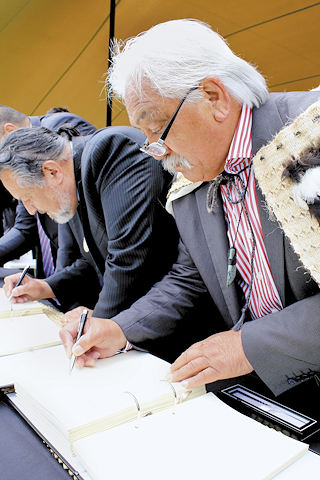 Deed of Settlement Signing a Solemn Affair - paves way for exciting future
The Crown signed a Deed of Settlement with the leadership of Ngāti Whātua o Ōrākei at Ōkahu Bay, the site of the former marae, Te Puru o Tamaki, in November 2011.
Te Ao Māori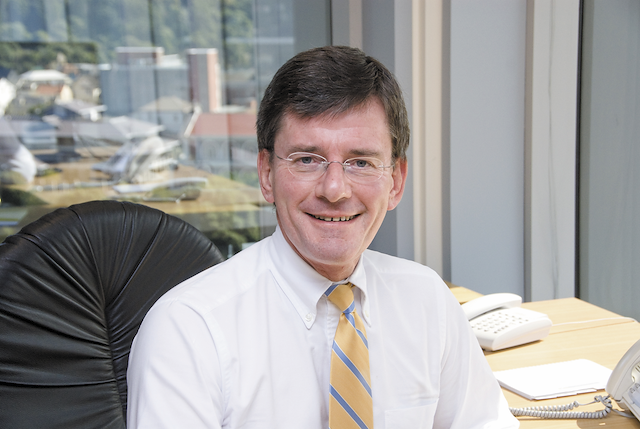 New Associate Minister of Māori Affairs
Chris became the new Associate Minister of Māori Affairs following the 2011 election, adding to his existing roles of Attorney-General, Minister of Treaty of Waitangi Negotiations, and Minister of Arts, Culture and Heritage.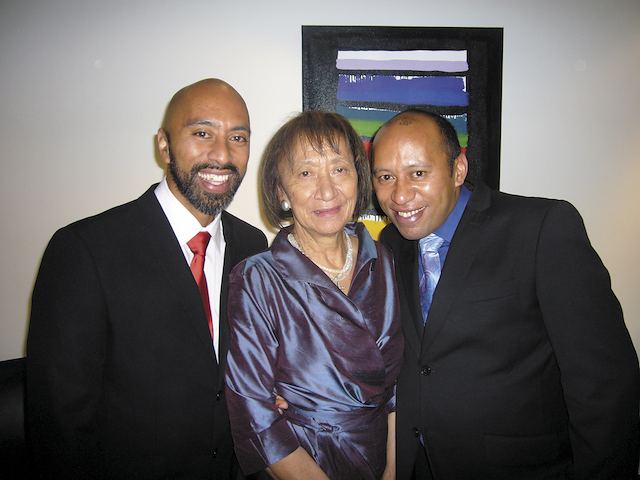 A Sense of Freedom
As Georgina te Heuheu watched the election results coming out last November a feeling came over her that many of us might find a bit strange. "I felt like I was getting my freedom back," she said.
Whānau Ora
National-Māori Party Accord
The Government is renewing its support for the evolving focus and ongoing implementation of the Whānau Ora approach. Three key commitments are outlined in a Relationship Accord negotiated between the National-led administration and the Māori Party:
In Business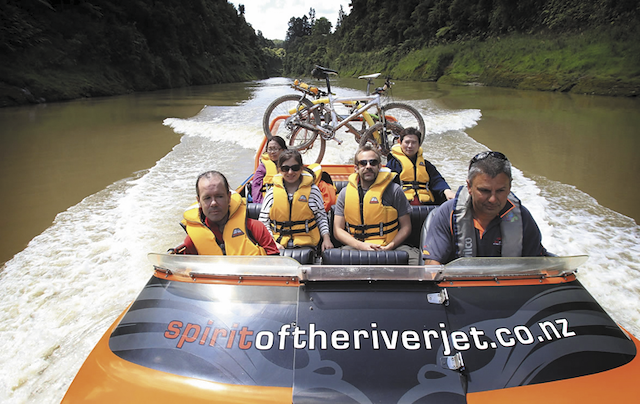 Spirited Approach to Māori Tourism
Spirit of the River Jet owners Claire and Brent Firmin chose an appropriate name for their Whanganui business – summing up one of Aotearoa's most beautiful rivers, and a very spirited approach to Māori tourism.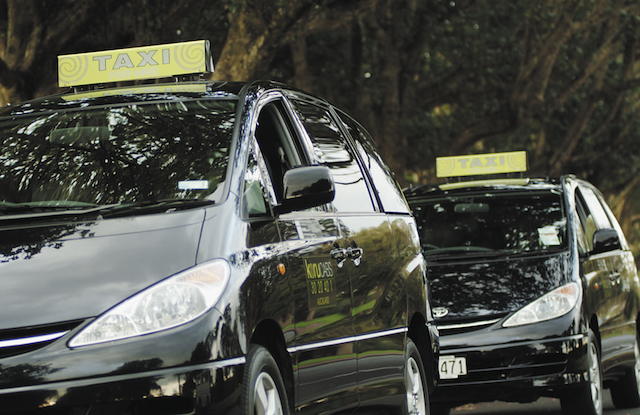 Māori Taxi Co First off the Rank
Koru Cabs is a Māori owned taxi company in Auckland, and in its eight years of operation co-owner Clinton Murphy has clearly set out to do business differently.
Youth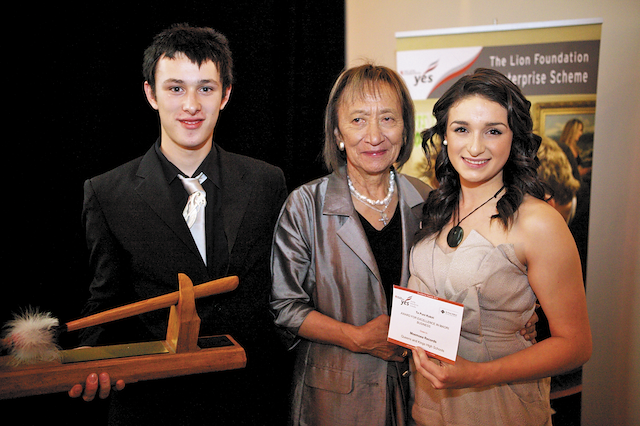 Young Enterprise Scheme: Making dreams a reality
The 2011 winner of the Te Puni Kōkiri Award for Excellence in Māori Business is Moemoeā Records of King's and Queen's High Schools in Dunedin.
Young Enterprise Scheme Alumni Search
The Lion Foundation Young Enterprise Scheme (YES) celebrated its 30th anniversary in November 2011. As part of celebrations, YES is on a mission to find alumni and establish a YES alumni network.
Rugby World Cup
Pānui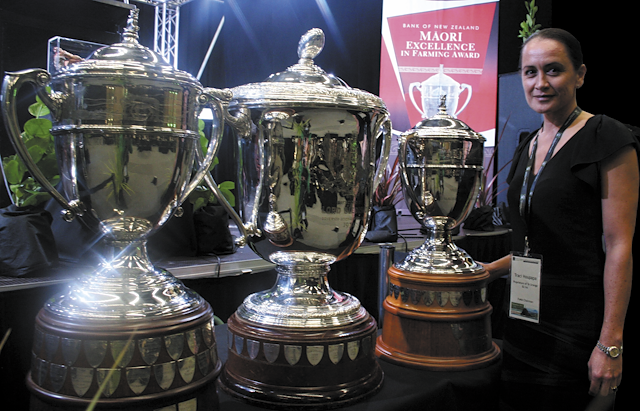 Ahuwhenua competition – benefits in participating
Māori dairy farmers in the prestigious 2012 Ahuwhenua Trophy can reap fantastic benefits just by being in the competition, according to the Chief Judge Doug Leeder.