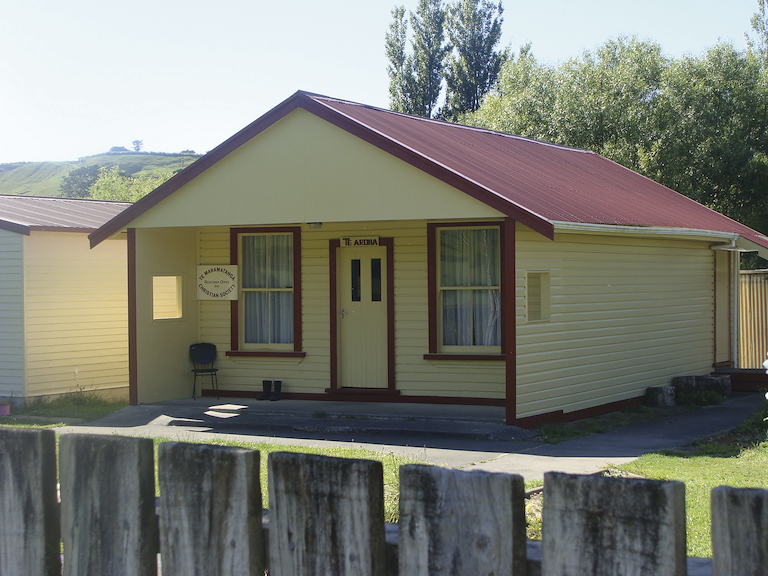 Te Tāi Hauāru is a well funded wānanga-based te reo Māori programme, but the desire of whānau to learn their reo through marae-based programmes, run by their own, continues to grow and is generally unable to be fulfilled.
However, Te Aroha Paa, in Kai Iwi, has responded to the korero of its whānau during its ara pūkeko (wānanga): What purpose will new buildings serve if there is no one to fulfil the formal roles on the paepae nor have the knowledge, the language or confidence to carry them out in our own traditional way? It was clear that knowledge of Te Reo Māori would be necessary for whānau to reach their aspirations as ahikaaroa of Te Aroha and for revitalisation of the Paa to begin.
In 2009, their Generation 3 Strategic Māori Language Plan was launched with its backbone of intergenerational language transmission epitomised in the goal: By 2029 our whānau will have three generations, at the very minimum, of fluent speakers and practitioners of Te Reo Māori, and traditional customary practice relevant to uki whakatipu of Te Aroha, of Ngāti Iti, of Ngāti Pukeko, of Ngaarauru Kiitahi.
With their Generation 3 plan to guide and focus activities, the marae has committed to providing for three wānanga each year. Whānau are also being encouraged to use reo in the home to strengthen confidence and fluency. A key part of the plan is putting in place an intergenerational succession plan for all whānau – and this part of the project has now been developed to a stage where it is ready for action.
The poutokomanawa is firmly placed in the ground of Te Aroha Paa – and the mahi has begun...