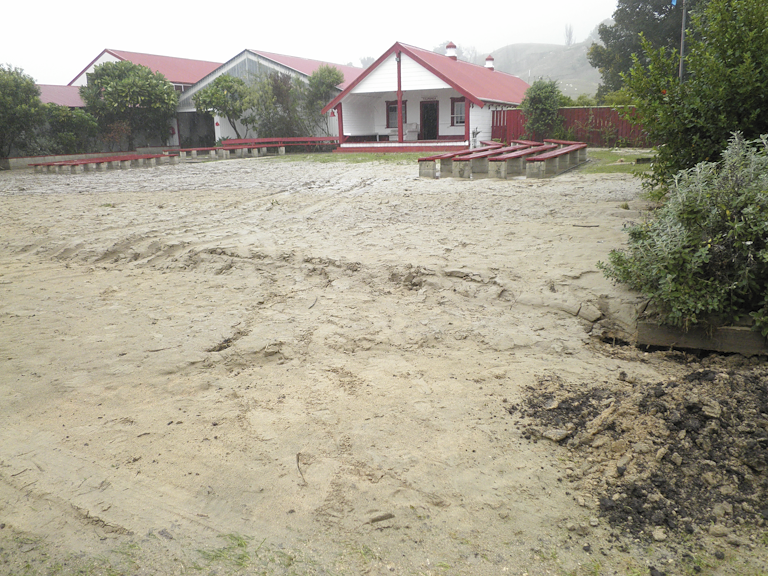 Whānau, marae, social service, and health providers got a better appreciation of whānau-centred practice and their mahi at a noho marae at Waipatu in May 2011.
Facilitator Sharlene Davis said: "As a whānau we are a reflection of one another … how do we activate, whakaoho, whānau to see that they have some amazing dreams, aspirations and abilities to achieve?".
The wānanga was delivered under the WIIE fund, where whānau and providers were asking for whānau plan templates and guides. Te Puni Kōkiri Takitimu Regional Director Roger Aranui says: "(The wānanga) supports whānau to understand we are all born prepared for this journey, it is about how we make it happen and enliven it. Individuals who dream and achieve can inspire other whānau members to do the same".
Attendee Des Ratima summed it up saying: "I am the process".
"If I haven't got it right, then nothing will be right". Attendees will continue to support each other as they coordinate a regional strategy focused on whānau-centred practice.
Learning from the Waimarama Floods – Waimarama Marae Update
Ko Te Whanganui-a-Tara te maunga
Ko Waingongoro te awa
Ko Waimarama te marae
Ko Taupunga te whare
Ko Tiakitai te tangata
Ko Ngāti Kurukuru
Ko Ngāti Whakaiti
Ko Ngāti Urakiterangi
Ko Ngāti Hikatoa ngā hapū
Ko Ngāti Kahungunu te iwi
Ko Tākitimu te waka
No one expected the downpour of rain on 27 April 2011, nor the devastation it would cause to the seaside community of Waimarama.
Waimarama Marae is around 100 years old. Resident and local hapū member Tom Pearce recalls the flooding which struck the area in the 1950s and early 1970s but says this was the worst yet.
Water from the surrounding hills ran down and onto Waimarama Marae, the kaumātua flats, and kōhanga reo building. The river mouths were flooded open, saturating ground, paddocks and roads. Marae Chair Bayden Barber says: "Whānau are blown away by the extensive damage to the marae, especially (damage to) our whare tipuna. We will be at least three months without use of the Marae, which is sad as we have mourned whānau away from our marae".
The whānau at Waimarama Marae are working through the insurance process and has considered moving the Marae to higher ground, given its vulnerability to flooding. A long-term aspiration perhaps but Bayden says: insurance is important and encourages whānau to be prepared for a disaster and evacuation.