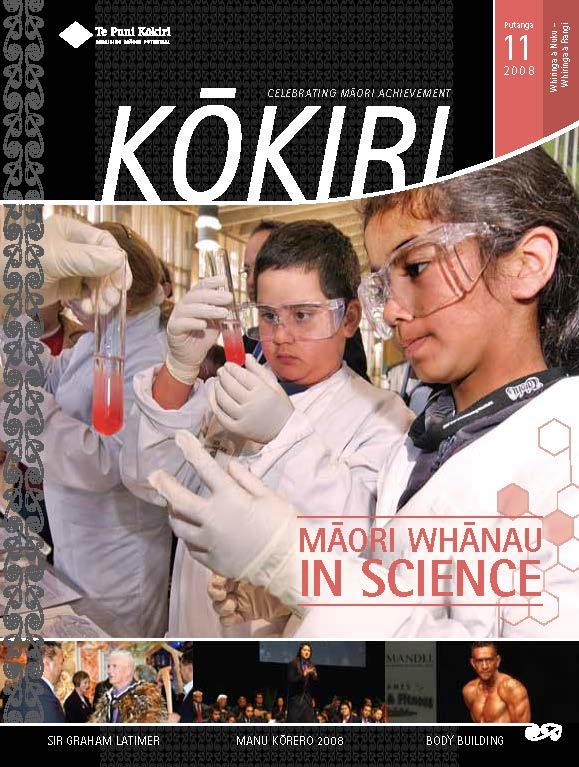 Ngā Rohe
Tamaki Maukaurau: Building Better Schools

Te Puni Kōkiri and the Committee for Auckland have partnered to strengthen and enhance Auckland schools.

Te Taitokerau: Oratory Excellence

Te Puni Kōkiri supported Northland rangatahi to demonstrate their oratory skills in te reo Māori and/or English at the regional Ngā Manu Kōrero competition. Kerikeri High School hosted the competing rangatahi from 24 of the region's secondary schools. More than 1,000 spectators enjoyed speechmaking talents of the rangatahi. Te Puni Kōkiri's Te Taitokerau regional director, Daryn Bean, says the event demonstrates the importance of celebrating the positive contributions young Māori have to offer. Four rangatahi were chosen to represent Te Taitokerau at the National Ngā Manu Kōrero Competitions held in Rotorua.

Te Arawa: Future Leads of Te Arawa

Te Arawa Lakes Trust, with the support of Te Puni Kōkiri, has designed a programme to develop the leadership skills of 20 Te Arawa descendants aged between 25 and 45. These people have been identified as emerging leaders in their areas of expertise, and able to guide future developments of Te Arawa. Rangatakapu Emerging Leaders Programme arose from a report supported by Te Puni Kōkiri which recommended the establishment and development of initiatives for current and future leadership.

Waikato: Pā Harakeke Centre

Maraeroa C Incorporation, with the support of Te Puni Kōkiri, opened the Pā Harakeke Eco Cultural Centre in Pureora recently. The centre encompasses a harakeke processing plant, a showroom selling harakeke products and other New Zealand-made goods and souvenirs. It also includes a native nursery and a plantation of about 2,000 varieties of harakeke. The site also has a variety of local native trees and plants including tanekaha, kahikatea, miro, matai, totara, whauwhaupaku, lancewood, punga and more. The centre also has conference facilities suitable for hosting groups and wānanga.

Te Moana a Toi: Te Manuka Tūtahi

Te Reo Irirangi o Te Mānuka Tutahi Trust provides a broadcasting platform for Ngāti Awa and the Whakatāne community. The trust has a responsibility for promoting Māori language and culture revitalisation on the air waves.

Te Puni Kōkiri has supported the Trust to do a governance management project. The project seeks to maintain the success of the trust's operations by developing a five-year strategic plan, a one-year business plan and a governance policy manual. The Trust believes that a proactive business direction and development plan is vital for continued success.

Te Tai Hāuauru: Community Coaching

We all know that getting active is the key to better health. Te Puni Kōkiri is supporting Sport Wanganui to encourage active lifestyles. They have a community coaching initiative to build skills of Hauora workers and kuia who will lead activities especially in rural areas. Te Puni Kōkiri funded 10 prospective community coaches to attend a Netfit Community Coaching Course in Taupō. The Netfit course teaches how to develop and lead safe, fun activity courses for those with disabilities and for older people.

Takitimu: Papakāinga Guide

A guide providing whānau with step-by-step instructions to develop housing on Māori land was recently launched. The Papakāinga Development Guide has been a collaborative effort between Te Puni Kōkiri, Te Kooti Whenua Māori (The Māori Land Court) and the Hastings District Council. The guide is a response to Māori whānau in the Takitimu region wanting to develop papakāinga on ancestral lands. A reference group of whānau who had completed papakāinga projects and those that wanted to develop papakāinga were essential contributors to completing the guide.

Te Whanganui ā Tara: Economic Development

A Māori economic development strategy recently launched in Ōtaki will benefit the Kapiti and Horowhenua regions. The strategy, named Te Aho, is the collective aspirations for the rohe of Te Āti Awa ki Whakarongotai, Ngāti Raukawa ki te tonga, Ngāti Toarangatira and Mūaupoko. Te Puni Kōkiri recently estimated that the value of the Māori commercial asset base is more than $16.4 billion. "Strengthening the local commercial asset base can only help the economy and benefit everyone in the region," says strategy coordinator Daphne Luke.

Te Tairāwhiti: Te Rangitāwaea Festival

Ngāti Porou creativity and innovation were celebrated at the fifth Te Rangitāwaea Festival in Ruatōria. The annual festival supported by Te Puni Kōkiri recognises the digital media achievements of students from 18 Ngāti Porou East Coast schools. The theme of this year's festival was Nāti Pūtaiao-Nāti Science and featured interactive exhibitions showcasing information and communications technology projects created by students with the support of their schools and teachers. Hollywood film director Lee Tamahori was one of the guest speakers at the festival.

Te Waipounamu: Silna Carbon Credits

Te Puni Kōkiri and Victoria University funded a study examining the potential of South Island Landless Native Act (SILNA) land and forests to act as carbon reservoirs and sinks. The project aims to enhance kaitiakitanga and forest-based sustainable development via opportunities offered by voluntary carbon markets and the broader regulated carbon markets. The purpose is to assess opportunities for SILNA owners to learn new forms of management, and to take advantage of the new regulatory and market environment.
Main Feature
Māori Whānau in Science

The Beehive was recently a-buzz with budding Māori scientists when more than 300 excited tamariki and rangatahi, along with teachers and whānau, carried out various experiments including extracting DNA from a strawberry.

Journeys to Success

A new publication, Cybrospace: Journeys to Success, was produced by Victoria University of Wellington with the support of Te Puni Kōkiri and is targeted specifically at Māori students wanting to study science at a tertiary level.
Te Ao Māori
The Legacy of Sir Graham Latimer

Sir Graham Stanley Latimer was involved with the New Zealand Māori Council for nearly 40 years – much of it as its President.

Te Aro Pā

A rare glimpse into Wellington's past is available right in the middle of town following the recent opening of the Te Aro Pā visitors' centre in lower Taranaki Street.

Airport Tomokanga Unveiled

Kīngi Tuheitia unveiled a magnificent tomokanga that will welcome international travellers when they arrive at Auckland Airport.
In Business
Winning Māori Cook Book

The National Awards for the Lion Foundation Young Enterprise Scheme were held in Wellington at the Duxton Hotel recently.

Traditional Home-Made Lemon Honey

Husband and wife Edda (Ngāti Porou) and Stephen McCabe returned home to Gisborne after working in Wellington for 30 years - Stephen as a chef and Edda in clerical and administration work.

In the Business of Talking

For the past two years Cushla Tangaere of Ngāti Porou has been self-employed running a successful media and communications business in Gisborne called Ekoe Productions.

Baking a Whānau Business

Max Barnett (Ngāti Porou) and his whānau are in the business of baking. Max owns Elgin Bakery & Lunch Bar in Gisborne. Every morning he gets up at 3am and bakes delicious treats.
Creative New Zealand
Toi Māori in San Francisco

San Francisco residents who visited the recent Toi Māori exhibition at the de Young Museum remembered the iconic image of the Māori waka under the Golden Gate Bridge in 2005 with Māori Art Meets America.

Plastic Māori

Reuben Friend (Ngāti Maniapoto) has been awarded the Creative New Zealand-Blumhardt Foundation Curatorial Internship for 2008-09, based at TheNewDowse in Lower Hutt. It is to provide opportunities for emerging curators and artists to develop curatorial skills and experience on exhibitions of decorative arts and design.
Youth
Ngā Whakataetae Manu Kōrero

Ko ngā pukenga nui a ngā rangatahi ki te whaikōrero i te reo Māori me te reo Ingārihi i kitea e te marea i Rotorua i te marama o Mahuru ki Ngā Whakataetae Manu Kōrero ā-motu 2008.
In Sports
A Bronzed Body Builder

Bodybuilding is a whānau sport for Wiremu Anaru of Te Arawa and Ngāti Tūwharetoa. Inspired by his cousins, Wiremu decided to take up the challenge and compete in a bodybuilding competition, where he recently won a bronze medal.