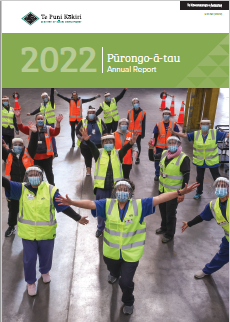 The 2021/2022 Te Puni Kōkiri Annual Report was published today following tabling in Parliament.
The Annual Report is an opportunity for us to look back over the past year, recognise the mahi we have achieved, and report on our progress towards the goals and targets we set.
Kaimahi are encouraged to take the time to read the Annual Report and reflect on what we have learnt and how this shapes our future work and aspirations as an organisation.