Tāmaki Makaurau
Te Puni Kōkiri only has one Regional Office in Tāmaki Makaurau.
Office locations
Our offices can be reached via contact details below.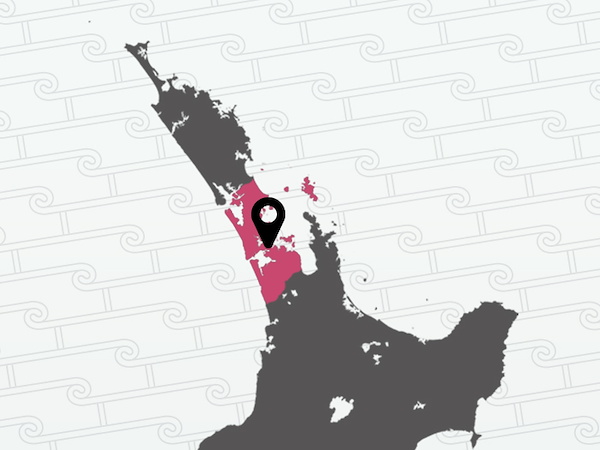 Auckland
Address

Te Puni Kōkiri House
9 Ronwood Avenue
Manukau
Auckland 2104
Postal address

PO Box 97 005
South Auckland Mail Centre
Manukau 2240
P:

E:

F:

0800 TPKFAX
Our Rohe
The Tāmaki Makaurau region stretches from the South Kaipara in the north to the southern reaches of the Mānukau Harbour, from Ngāti Whātua in the North to Ngāti Paoa in the South.
Regional Manager
Marty Rogers (Te Rarawa, Ngāti Kahu)
Regional Manager, Tāmaki Makaurau
Marty Rogers isn't easily excited. Ask her what she is most looking forward to in her role as Regional Manager for Tāmaki Makaurau and the community development practitioner can barely contain her fervour.
Iwi in our Region
There are 16 iwi represented in Tāmaki Makaurau region:
Ngāti Whātua
Ngāti Whātua o Ōrākei
Ngāti Whātua o Kaipara
Te Uri o Hau
Te Kawerau ā Maki
Ngāti Te Ata Waiohua
Ngāti Tamaoho
Ngāi Tai ki Tāmaki
Te Ahiwaru
Te Ākitai Waiohua
Ngāti Maru
Ngāti Tamaterā
Ngāti Paoa
Ngāti Whanaunga
Te Patukirikiri
Ngāti Rehua
The iwi listed have been sourced through a directory of iwi and Māori organisations, Te Kāhui Māngai, and our regional offices. The iwi listed do not necessarily reflect the views of Te Puni Kōkiri. Please do not hesitate to contact us if you have any queries.
About Te Kāhui Māngai
Te Kāhui Māngai (Directory of Iwi and Māori Organisations) gives information on iwi identified in the Māori Fisheries Act 2004, and those iwi/hapū that have begun the process of negotiating settlement of their historical Treaty of Waitangi claims; and mandated Iwi Organisations to represent these iwi/hapū that have been recognised by the New Zealand Government.
You can view Te Kāhui Māngai here http://www.tkm.govt.nz/
Iwi radio stations
Local events and updates
Latest events and updates for this section are listed below.
Groundbreaking research on Māori urbanisation

A leading Māori health specialist Sir Mason Durie is praising what he is calling groundbreaking research into the impacts of urbanisation on Māori.

Te Puni Kōkiri welcomes new Māori Development Minister

Te Puni Kōkiri is geared to support a new suite of leaders and, for the first time ever, a wahine is steering the waka as its Minister for Māori Development.

Te Kaha o te Rangatahi – Rangatahi coming up with their answers

Partnering with Te Puni Kōkiri has allowed Te Kaha o Te Rangatahi to support rangatahi suicide prevention through the #talktome 12 week hip hop dance programme. Encouraging rangatahi to reach out and talk to their peers, to their whānau, to anybody they need support from.

Māori and Pasifika together in new Tāmaki office

After nearly 15 years in Penrose, the Tāmaki Makaurau office has officially opened Te Puni Kōkiri House in Mānukau, which it now shares with the Ministry for Pacific Peoples.

Kōrero For Your Coffee

On a cold and wet morning in Manukau in Auckland, 140 people were treated to a free cup of hot coffee from Te Puni Kōkiri for ordering their drink in te reo Māori.