The Executive Team of Te Puni Kōkiri is Chief Executive Michelle Hippolite, Deputy Chief Executives and Chief Advisor.
Executive Team - Terms of Reference
The Executive Team will focus on strategic leadership, organisational governance and organisational performance and supports the Chief Executive by:
setting the strategic direction and priorities for Te Puni Kōkiri;
ensuring Te Puni Kōkiri delivers on those strategies and goals by allocating resources, monitoring the organisation's performance and accounting for the use of publicly funded resources;
ensuring Te Puni Kōkiri as a whole has the capacity and capability to meet it's objectives. This includes our mua (strategy), kaupapa (core drivers), rawa (services), tikanga (policies), whakapapa (our past), taonga (our assets) and mana (the platforms on which we stand with confidence, dignity and authority); and
providing advice on key matters of government and Iwi, hapū and whānau Māori-related public policy and implementation.
The Executive Team will be collectively responsible and ensure we are accountable to each other and to the Chief Executive.
Toihautū | Chief Executive – Michelle Hippolite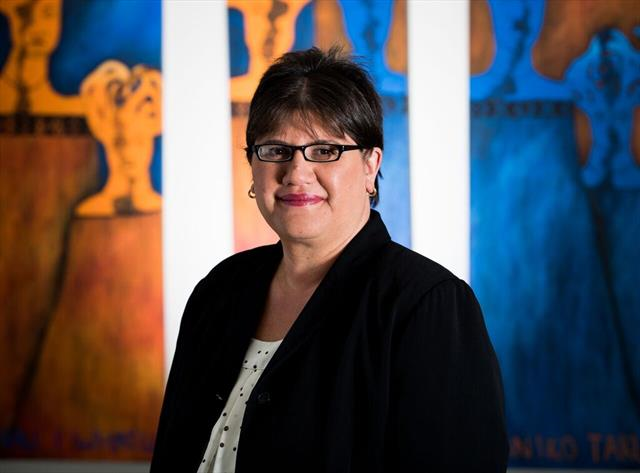 Michelle Hippolite (Waikato, Rongowhakaata and Te Aitanga-a-Māhaki) joined Te Puni Kōkiri as the Chief Executive on 3 December 2012. She is the first Māori woman to lead Te Puni Kōkiri since its establishment 25 years ago.
Previously, Michelle was the Kaihautū of Museum of New Zealand Te Papa Tongarewa (Te Papa) for almost five years. Her tenure included taking on the role of Acting Chief Executive for one year.
Her 16 years in the public sector include senior leadership roles in the Department of the Prime Minister and Cabinet, as well as contract work to focus on Māori development issues.
Throughout her career Michelle has provided ministerial advice on issues pertinent to Māori development including Māori economic development, Treaty of Waitangi settlements, the seabed and foreshore debate, social policy, te reo Māori, fisheries and Māori broadcasting.
For Michelle, professional highlights include providing leadership in government on the establishment of the Māori Television Service and Te Ture mō Te Reo Māori/Māori Language Act 2017.
Manahautū Tuarua | Deputy Chief Executive, Regional Partnerships – Di Grennell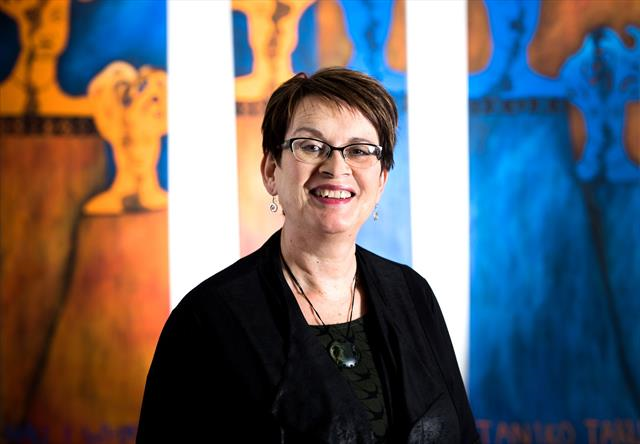 Di Grennell, Ngāi Tahu, Ngāti Mutunga is the Deputy Chief Executive – Regional Partnerships at Te Puni Kōkiri.
It's a role that allows her to utilise her strong interest in regional development.
Di was formerly the Director Operations for Whānau Ora from November 2010, a role she came to after serving as a member on the Taskforce on Whānau–Centred Initiatives which led to the development of Whānau Ora.
In 2013/2014, she led the work to oversee the move to the Commissioning Agency approach for the administration of Whānau Ora.
Di has an interest in strategies for social change and extensive professional experience in the family violence prevention field including working with courts, programme development, provider training, research and policy. She spent more than five years as Executive Director of Amokura – a Northland-based Pan-Tribal Family Violence Prevention Initiative.
Di holds a Bachelor in Sociology from Massey University and a Trained Teachers Certificate from the Auckland College of Education.
Manahautū Tuarua | Deputy Chief Executive, Organisational Support – Fiona McBeath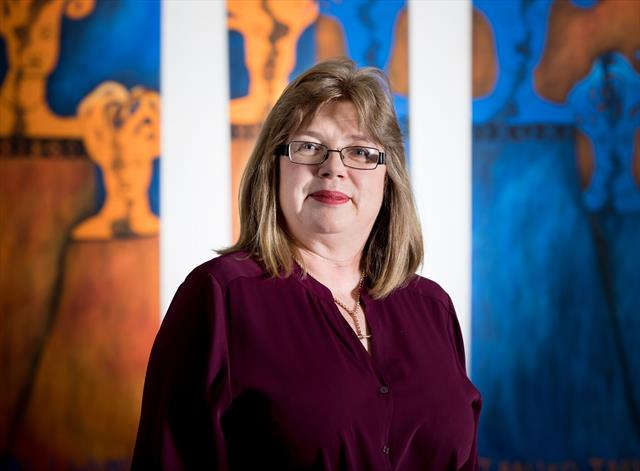 Fiona McBeath is the Deputy Chief Executive – Organisational Support at Te Puni Kōkiri.
She has had a lengthy career in support, policy and operations in the public service, mainly working with the primary sector industries. Her roles have included significant organisational change design, management and implementation; overseeing the initial establishment of the Primary Growth Partnership - a government-industry initiative that invests in research and innovation to boost the economic growth and sustainability of New Zealand's primary sectors.
Prior to taking up her role at Te Puni Kōkiri she was Director of Operational Programmes at the Ministry for Primary Industries where she was responsible for leading operational analysis, frontline training, intelligence, and business support for biosecurity and compliance. It is here Fiona gained her passion for protecting Aotearoa for our future generations and understanding the important role we all play in that.
Fiona holds an Executive Masters in Public Administration from Victoria University, Wellington. She was one of the first graduates from the Australia New Zealand School of Government (ANZSOG) established to teach strategic management and high-level policy to public sector leaders.
Manahautū Tuarua | Deputy Chief Executive, Investment – Lisa Davies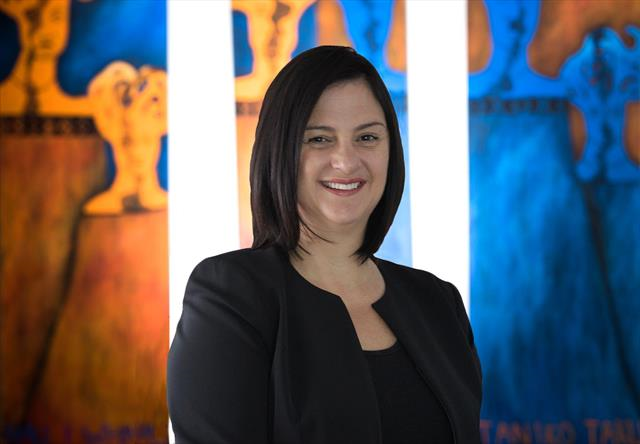 Lisa Davies, Ngāti Rēhua, Ngāti Wai is the Deputy Chief Executive, Investments at Te Puni Kōkiri.
Lisa was the Director of Kaipuke, a management consultancy that specialised in the provision of strategic policy advice, research and evaluation to inform positive Māori development.
During more than a decade in the private sector, Lisa led the independent evaluation of a wide range of Government programmes and services that impact on Māori. She also led many reviews of organisations and entities seeking to improve their effectiveness for Māori. This involved working across a wide range of sectors including: health, education, employment, justice, economic development and the science and innovation sector.
Prior to joining Kaipuke in 2006, Lisa was Director of the Treaty of Waitangi Public Information Programme led out of the State Services Commission.
Lisa took on her first management role within Te Puni Kōkiri in 1998 as Manager of inaugural legislative monitoring and evaluation function. She subsequently progressed to Deputy Chief Executive roles in both Policy and State Sector Performance before joining the State Services Commission in 2004.
With a Bachelor and Masters in Social Science (Demography) from Waikato University, Lisa began her career as a demographer within the Ministry of Education.
Manahautū Tuarua | Deputy Chief Executive, Policy Partnerships - Rahera Ohia (QSM)
Ms Rahera Ohia (QSM), of Ngāti Pūkenga, Ngāi Te Rangi, Waitaha, Ngāti Raukawa and Ngāti Māhanga descent, is the Deputy Chief Executive, Policy Partnerships.
Rahera was raised in Waitao, Tauranga, under the shadow of her ancestral mountain Kopukairoa, on her parents' farm.
Before becoming a Deputy Secretary, Rahera was Manager, Whānau Wellbeing Team in the Policy Puni at Te Puni Kōkiri.
From 2013 Rahera was the chief executive of Te Au Maro o Ngāti Pukenga - the entity responsible for conducting the Treaty of Waitangi settlement negotiations for Ngāti Pukenga. She was Lead Negotiator for the claim since 2009. She went on to chair the post-settlement governance entity for the iwi.
Rahera's government career spans 20 years across several departments and a number of diverse roles focusing on policy development and strategic advice. Rahera was also a Ministerial appointee to the Bay of Plenty Polytechnic Council.
Rahera qualified as a social worker with a Bachelor of Social Work degree from Massey University. Her experiences and professional skills as a social worker were the catalysts for her transition to developing policy in the public sector.
Rahera speaks Māori as well as a sprinkling of French and German. She was awarded the Queen's Service Medal in 2014 for services to Māori.
Kaitohu Matua | Chief Advisor, OCE – Susan Shipley
Susan Shipley is the Chief Advisor – OCE at Te Puni Kōkiri. In 2015 Susan led the design of the Māori Housing Network and has been involved more recently with Te Puni Kōkiri's new Investment function. Susan has always worked in agencies set on achieving social change. By combining analysis with the design of practical solutions, she has led successful strategies in the labour market, and in education and training. These include getting more women into non-traditional careers, ensuring diverse training opportunities for rangatahi who have left school with no qualifications, expanding apprenticeships and making workplace training widely available. A member of strategic management teams in the NZ public sector for over 20 years, Susan has extensive workplace knowledge and experience to draw on. She holds a Masters in Sociology from the University of Lancaster.
Kaitohu Matua | Chief Advisor – Richard Laverty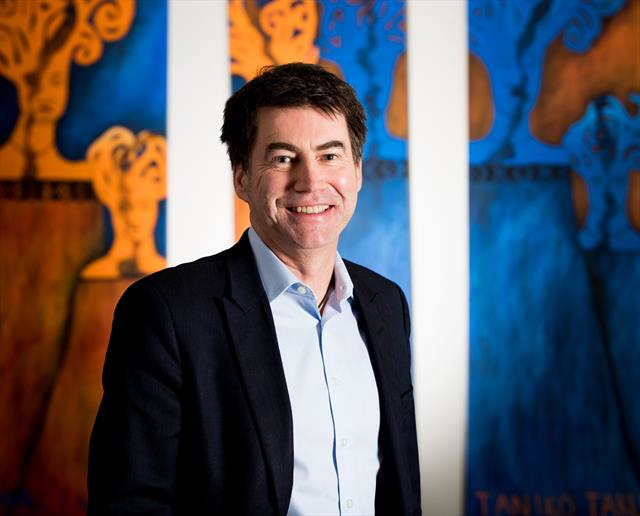 Richard is a Chief Advisor at Te Puni Kōkiri, working on economic development, business growth and internationalisation of the Māori economy.
With over 10 years of public sector experience including senior leadership, strategy and investment attraction roles at New Zealand Trade and Enterprise (NZTE) – and prior to that ICT, Creative & Services sector and international business development roles as Regional Director, Europe Middle East & Africa.
Previous industry experience includes food processing, R&D management, B2B business development, strategy and general management roles. An 18-year career with Fonterra including eight years based in Europe where Richard was General Manager based in Hamburg. Subsequent New Zealand based roles included corporate strategy and global ingredients marketing management. In April 2004, Richard founded a beverage technology start-up, of which he is a director and shareholder.
Richard's qualifications include a Bachelor of Engineering (Hons) in Chemical and Process Engineering from Canterbury University, a Postgraduate Diploma in Dairy Science and Technology from Massey University and executive development at the Kellogg (NWU) and Stanford Business Schools.
He is a Director on the Wellington Regional Economic Development and Creative HQ agencies, an active member of Angel HQ in Wellington and a strong advocate for the one of the coolest, most vibrant and prosperous capital cities in the world.